The Character Everyone Forgets Chris Pratt Played In The O.C.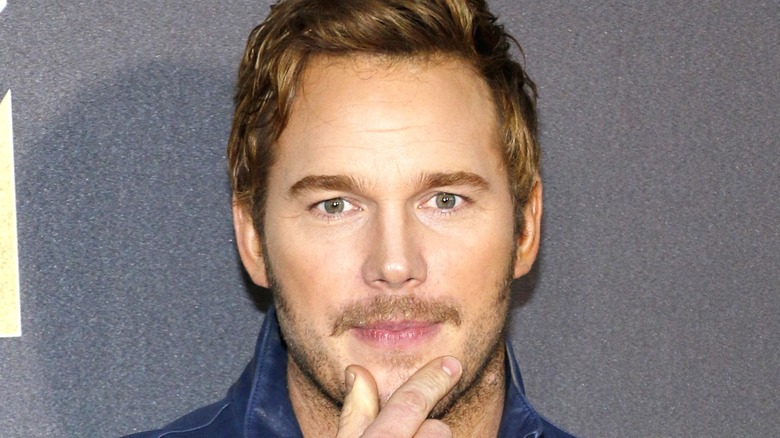 Tinseltown/Shutterstock
Over a decade after "The O.C." ended, the early aughts teen soap continues to be relevant. The blending of humor and drama, as well as the iconic indie soundtrack (via Bustle), created a cultural phenomenon. No one who watched the show is likely to forget dramatic moments like Trey's (Bradley Stryker Logan and Marshall-Green) shooting or Marissa's (Mischa Barton) tragic death, which Entertainment Weekly's Samantha Highfill admitted is something she will "think about for the rest of my life." The show created a conversation in pop culture that still holds up. Even though "The O.C." was canceled after 4 seasons, the show was so significant that it made a huge impact on the careers of those who starred in it.
Adam Brody continues to act in indie films such as "Ready Or Not" and "Kid Detective." Ben McKenzie did a stint as a young Commissioner Gordon in "Gotham," which has also since concluded. And the show also had some very notable guest stars during its run. One name that may be surprising is Chris Pratt, who appeared in the final season of the show.
Chris Pratt's Che tested Seth and Summer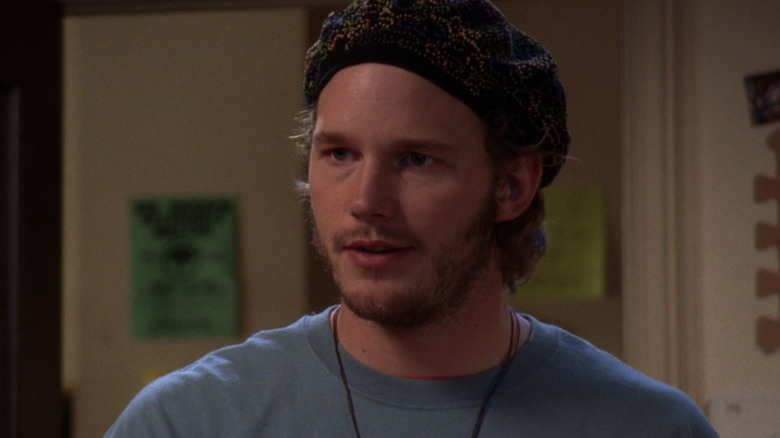 Fox
While Ryan (Ben McKenzie) and Marissa were arguably the most dramatic couple on "The O.C.," Seth (Adam Brody) and Summer (Rachel Bilson) had some of the most romantic moments. Fans followed the trajectory of their relationship, and many were no doubt relieved when they ended up together. But Season 4 was one of their worst rough patches. Summer was having difficulty adjusting to Marissa's tragic accident. At the same time, the couple was trying to have a long-distance relationship during Summer's first year at Brown, which created an opportunity for someone to come between them.
Chris Pratt appears in nine episodes of Season 4, portraying Che (real name Chester). Che has an environmental group on campus, and Summer uses this to distract herself from her grief over Marissa's death. While Seth tries to visit Summer often at school, he is always kept at arm's length by Che, who is usually dragging Summer to some new cause. Che offers comedic relief but is one of the main reasons why Seth and Summer have difficulty connecting at times. Summer blossoms as a person and comes into her own through this trial, even though it separates her and Seth emotionally. She realizes her destiny is to save the planet because of her friendship with Che. Pratt exercises his comedic talent and ability to help carry a storyline in the role, which we also saw demonstrated later in projects such as "Parks and Recreation."