What Has Hayley Kiyoko Been Up To Since CSI: Cyber Ended?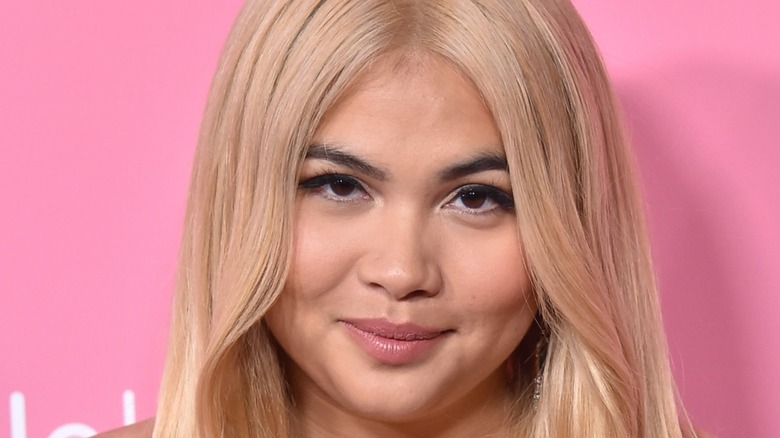 DFree/Shutterstock
Today, Hayley Kiyoko is likely most well known for her music career. Years before she successfully topped the charts, however, she was a rising young actor who succeeded in a wide variety of roles. With roles in everything from the "Scooby-Doo!" franchise to the Disney film "Lemonade Mouth" and the live-action adaptation of "Jem and the Holograms," Kiyoko had a promising acting career underway.
In 2015, the then-24-year-old Kiyoko landed one of her most recognizable roles: that of Raven Ramirez in "CSI: Cyber." As a former hacker, Raven worked diligently to prevent cybercrimes in order to make up for her own criminal past. Unfortunately, Kiyoko had to say goodbye to the role when "CSI: Cyber" got canceled after just two seasons.
Since then, you may have wondered what Kiyoko has been up to since her role in one of the world's most prolific crime franchises came to an end. Well, in addition to a very successful music career, Hayley Kioko hasn't totally given up acting. Though, you might be surprised at the roles she has accepted.
Hayley Kiyoko is a pop star and LGBTQ advocate
Music had almost always been a priority for Hayley Kiyoko. As a teen, her band The Stunners opened for Justin Bieber on his "My World Tour." In the years that would follow, especially after the release of the Disney musical movie "Lemonade Mouth" in 2011, Kiyoko would release more and more music, as well as more and more music videos. Almost half of her 40 credits on IMDb are attributed to music videos. In 2015, Kiyoko released her first EP, and in 2018 she released her debut full-length album, "Expectations." That same year, she won "Push Artist of the Year" at the VMAs (via Billboard).
Kiyoko has also used her success in the music industry to advocate for LGBTQ rights. Kiyoko identifies as a lesbian, and she dedicated her win at the 2018 VMAs to queer women of color. Her fanbase has since dubbed her "Lesbian Jesus" as a not-so-subtle in-joke (via Refinery 29). The music video for her song, "One Bad Night" was also meant to raise awareness against trans-violence.
However, Kiyoko still acts from time to time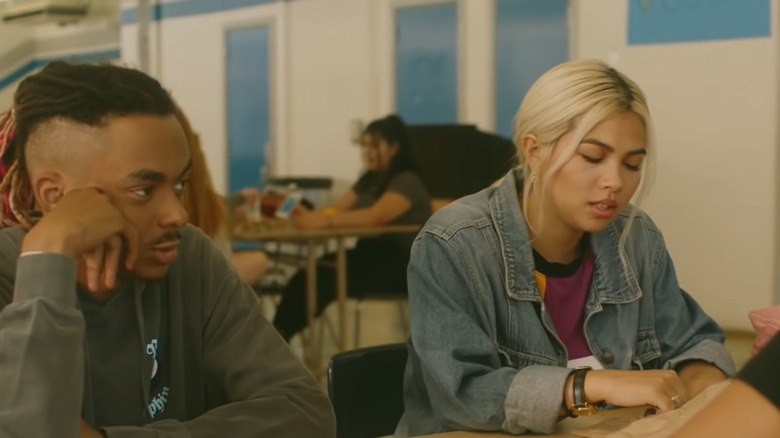 Hayley Kiyoko/YouTube
When she isn't making music or advocating for LGBTQ rights, Kiyoko is still known to dip her toes back into acting on occasion. From 2018 to 2019, she played a role in the Facebook Watch drama series, "Five Points," about five different teens whose varying perspectives on a destructive fire reveal the truth behind who set it. She played the character Lexi Himitsu and appeared in 20 episodes before the series was canceled. She also appeared as herself in the 2019 Taylor Swift LGBTQ star-studded music video for the song "You Need to Calm Down." 
Since then, unfortunately, Kiyoko has not pursued any other acting roles. This is understandable, as the popularity of her music now far overshadows that of her acting. However, she has also given no indication that she intends to give it up for good. So, beyond more music, fans of Kiyoko may be able to expect something new from her in the realm of film or television in the future. Though we'll just have to wait and see when exactly this might happen.