The Exorcist Season 2 Teaser Trailer Released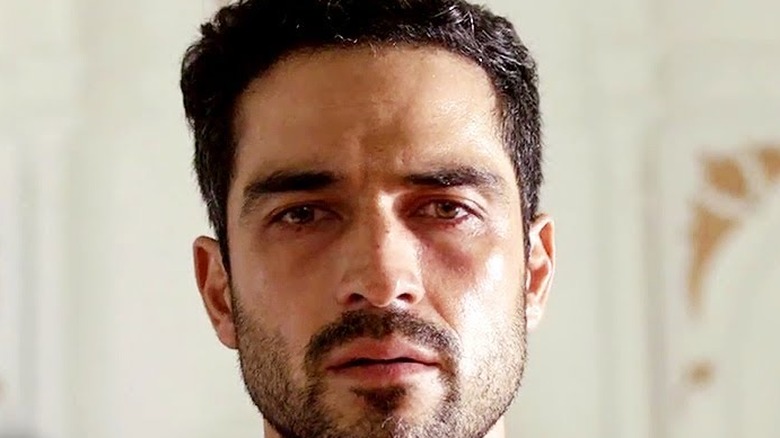 Here's a teaser trailer that'll have you saying, "Hell, yes."
FOX has unveiled the first official look at the second season of The Exorcist, and it's filled with paranormal acts, demon possessions, and terrifying new beasts. 
The series' second season relocates to Seattle, Washington, and replaces season one star Geena Davis as the original film's adult Regan with John Cho as former child psychologist Andrew Kim plagued by things that hide in closets and go bump in the night. It's set to begin with Father Tomas Ortega (Alfonso Herrera) and Marcus Keane (Ben Daniels) hitting the open road away from Chicago to hunt down forces of evil. Across the pond, Father Bennett (Kurt Egyiawan) has searching of his own to do: he's bent on identifying those in the Vatican who have renounced their faith one way or another. 
Ortega and Keane eventually run into Kim, who takes up residence on a secluded island along the Seattle coast. There, he raises a number of foster children, including Verity (Brianna Hildebrand), a girl on the cusp of adulthood who's struggling to accept that she'll have to leave the group home once she turns 18 years old. But even more pressing than the bittersweet celebration is the fact that one of Kim's children goes missing and becomes the target of a supernatural force, causing Ortega and Keane to flee to the western United States to safety. 
"For some of these kids, it's the closest thing they've ever had to a real family," Cho's Kim says in the trailer as the camera pans over shots of the children and the lush Seattle home. 
Things take a dark turn when a distorted voice in the background warns, "We have a secret... just for you." Viewers then see glimpses of possessed people writhing in pain, a front door with two bloody handprints on it, and what appears to be one of Kim's kids (likely a girl based on the attire and stature) standing backwards in the middle of a road. 
Check it out in the video above. 
The Exorcist season 2 is scheduled to stir up serious scares on Friday, September 29. In the meantime, dive into the untold truth of the original Exorcist movie.