Deadpool's Brianna Hildebrand Cast In The Exorcist Season 2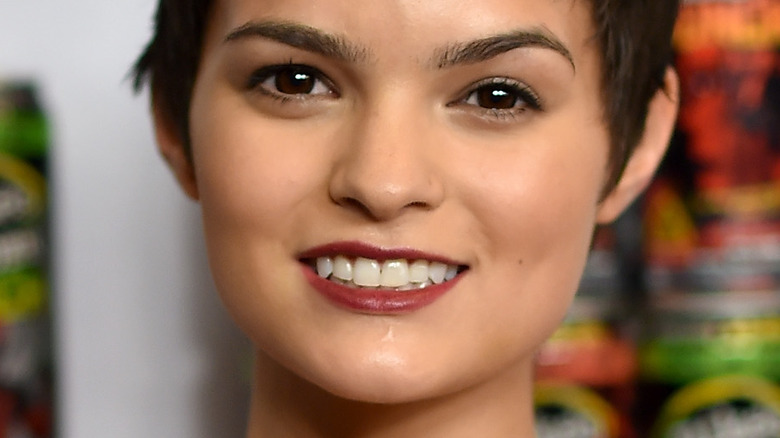 Getty Images
Looks like Brianna Hildebrand is moving from mutant superheroes to full-on demons for her next project. As announced by Deadline, the Deadpool actress has landed a lead role in the second season of The Exorcist. 
Hildebrand, whom many recognize from her work as Negasonic Teenage Warhead in 2016's Deadpool starring Ryan Reynolds, will star opposite John Cho as former child psychologist Andrew Kim in the spooky Fox drama series. 
The actress will play Verity, a foster child of Cho's character, who's approaching her 18th birthday and must grapple with the fact that she'll need to leave the group home shortly after the celebration. The outlet describes Hildebrand's character as having a "tough exterior" that "makes it seem as if she doesn't care," but, in actuality, she would give up her life for her foster siblings and parent. 
Season 2 of The Exorcist begins with Father Tomas Ortega (Alfonso Herrera) and Marcus Keane (Ben Daniels) recently departed from Chicago, taking the open road to track down evil. Overseas, Father Bennett (Kurt Egyiawan) is on his own hunt: finding those in the Vatican who've turned their back on God. Ortega and Keane's path leads them to Cho's Andrew Kim, who's living on a secluded island off the coast of Seattle. Much to everyone's surprise, one of Andrew's children becomes the target of a supernatural force, and the two priests flee west in search of safety. 
Hildebrand will reportedly introduce herself to fans of The Exorcist next week at the show's Comic-Con panel. The actress recently appeared in Kerem Sanga's First Girl I Loved, and will return to the silver screen to reprise her role as Negasonic Teenage Warhead in Deadpool 2. Hildebrand's next film appearance is in the indie dark comedy Tragedy Girls. 
The Exorcist season 2 is set to air on Friday, September 29. Until then, take a look at the television shows that will blow everyone away this year.