Why Alexandra Cabot From Law & Order: SVU Looks So Familiar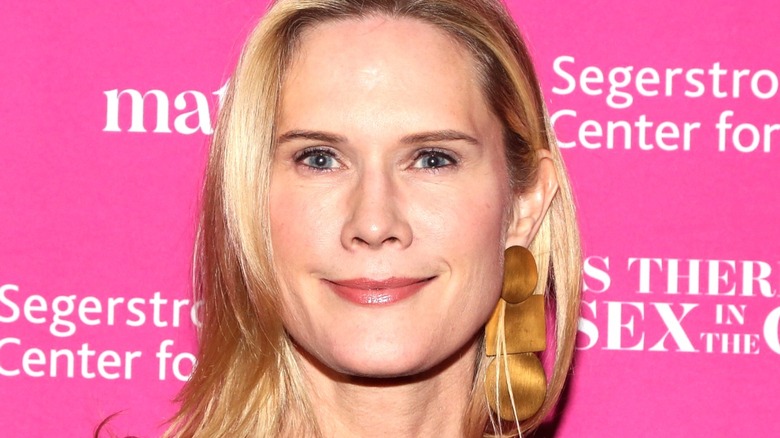 Bruce Glikas/Getty
"Law & Order: Special Victims Unit" fans new and old should be well familiar with the ever-present possibility of romance between lead characters Olivia Benson (Mariska Hargitay) and Elliot Stabler (Christopher Meloni). In spite of the foregrounding of their relationship, however, a number of viewers online have shared that they find Assistant District Attorney Alexandra Cabot to be a better match for Benson than her longtime partner.
Cabot was first introduced upon the premiere of "Law & Order: SVU" Season 2, Episode 1, which aired in 2000 (via IMDb). She then remained a part of "SVU" for the next few years, before transitioning to a more sporadic role, appearing in short stints or single episodes rather than as a regular cast member.
Throughout her "SVU" tenure, which ended with a one-off appearance in 2018, Cabot was portrayed by Stephanie March, who may look familiar from one of the following film and TV roles.
Stephanie March plays a supporting role in The Treatment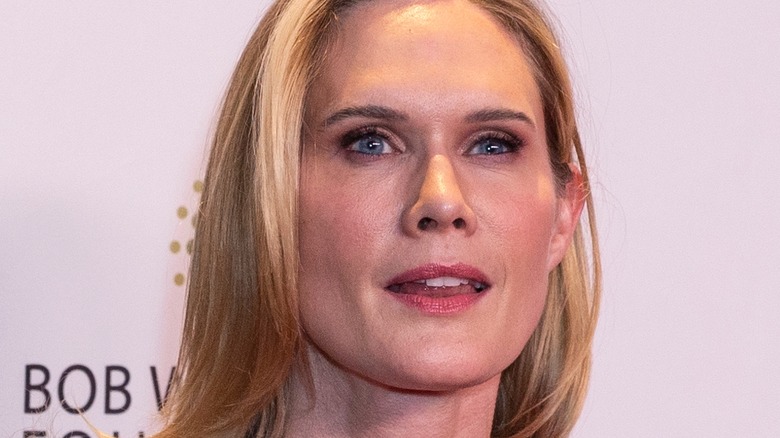 lev radin/Shutterstock
One of Stephanie March's first significant film roles in the years following her "Law & Order: Special Victims Unit" debut was in the 2006 romantic comedy "The Treatment." The film's central dynamic, referenced in its title, is between a man named Jake Singer (Chris Eigeman) and his therapist, Ernesto Morales (Ian Holm of "The Fifth Element" fame). Ernesto's unconventional and oftentimes surreal approach to therapy ultimately guides a budding romance between Jake and the recently widowed Allegra Marshall (Famke Janssen).
March plays a pivotal role early on as Julia, someone with whom Jake was romantically involved in the past. In the present, Jake meets up with her intending to pursue her once again, before learning that she's engaged and that he's invited to her wedding party. This functions as something of an inciting incident for Jake's subsequent journey to find love that sustains the balance of the film.
March is an unsupportive sister in Why Stop Now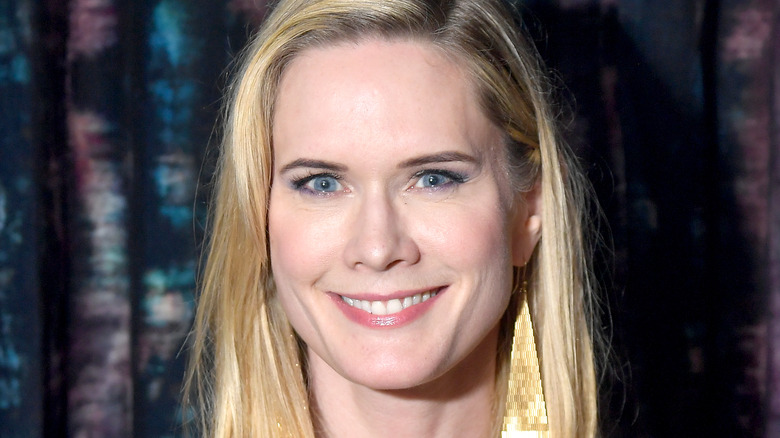 Michael Loccisano/Getty Images
Jesse Eisenberg stars in the 2012 dramedy "Why Stop Now" as Eli Bloom, a young man preternaturally gifted at playing the piano, hoping to pass an audition and gain admission into a prestigious music school. Melissa Leo co-stars as his mother, Penny Bloom, whose drug addiction fuels both a dramatic family dynamic and a comedic series of mishaps — heightened by the involvement of Tracy Morgan as her drug dealer — over the course of the film.
Stephanie March portrays Penny's sister Trish, who Penny enlists to take care of her daughter Nicole (Emma Rayne Lyle). Trish is initially unenthusiastic, given that Penny's addiction seems to have significantly strained their relationship in the past. Then, Trish is pushed to her limit when the young Nicole starts insulting her through a brash sock-puppet personality she recently developed. In the end, however, Trish becomes integral to caring for Penny and helping her receive proper treatment for her addiction.
Stephanie March has appeared in single episodes of numerous well-known TV shows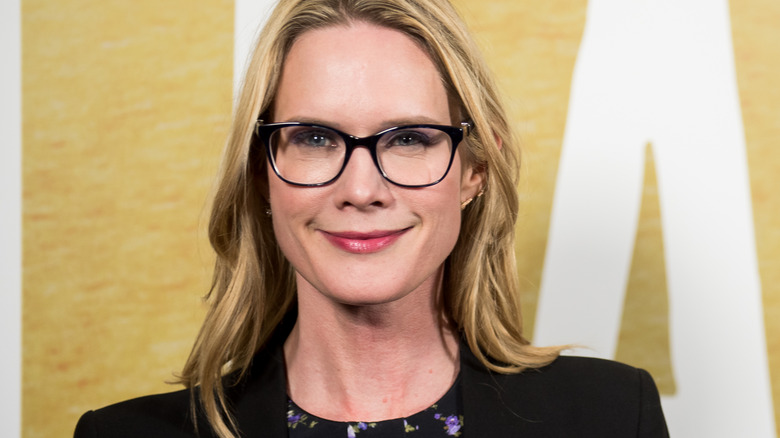 Mike Pont/Getty Images
As a TV actor, none of Stephanie March's other roles come anywhere close in scale to her work on "Law & Order: Special Victims Unit" — which technically also includes a 13 episode stint as the star of spinoff series "Conviction" as her "SVU" character. That said, over the course of her career, she's made a number of one-off appearances in some of the more well-known TV series to air throughout the 2000s and 2010s.
Shows in which March has appeared for a single-episode role include "30 Rock" in 2006, "Grey's Anatomy" in 2007, "Rescue Me" in 2009, "Happy Endings" in 2013, and "The President Show" in 2018. So, while the scope of her work on each of these series may pale in comparison to the majority of her film work, big fans of some of these shows may nevertheless recognize March for her involvement in them, in spite of her limited screen time.
March is a recurring character on recent superhero series Naomi
In late 2020, The CW announced that filmmaker Ava DuVernay would be helming a superhero show titled "Naomi," based on a series of comic books published by DC. "Naomi" then premiered on The CW a little over a year later, in January of 2022, introducing audiences to the young Kaci Walfall as its titular character.
Stephanie March portrays a superpowered being named Akira, capable of manipulating fire. She comes from the planet Earth-29, which is also Naomi's birthplace. Given their shared origin and interconnected pasts, the much older Akira becomes something of a mentor to Naomi, teaching her counterpart about Earth-29 as well as her own superpowers.
Should "Naomi" continue for a second season on The CW — its fate is currently undetermined — Akira could end up becoming a landmark role for March, presuming she remains a core component of the series.