Listen To The Star Trek: Discovery Theme Song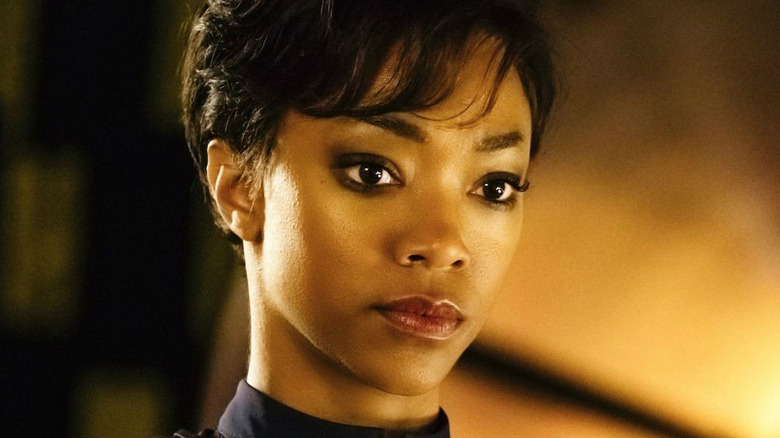 The theme song for Star Trek: Discovery will sound vaguely familiar, and that's entirely intentional.
The Star Trek YouTube account shared a video of composer Jeff Russo leading a 60-piece orchestra in a performance of the show's opening theme, and it retains elements of the original theme by Alexander Courage while bringing more modern touches.
Discovery co-creator Alex Kurtzman explained it like this: "The music of Trek is a critical part of the experience of Trek. The original Alexander Courage theme is one of the most iconic and memorable themes of all time. It's built into the DNA of the show. So there's a beautiful segue in and out of the original theme into the more modern theme."
Russo said he wanted to make the song feel personal to this particular show, while still feeling like Star Trek. "When I first started thinking of what I would do for a main theme, I first needed to feel like I was in the world of Star Trek," he said. "Even though there's a lot of action in our show, I wanted to really play into how these characters are feeling."
The legendary Jerry Goldsmith worked on five Star Trek films and created the theme songs for Star Trek: The Next Generation and Star Trek: Voyager. Michael Giacchino did the music on the rebooted movies, and they also use musical cues from past incarnations of Star Trek.
Star Trek: Discovery will premiere on CBS All Access on Sept. 24. Learn about the violent history of the main character.