Benedict Wong Takes Us Behind The Magic Of Doctor Strange In The Multiverse Of Madness - Exclusive Interview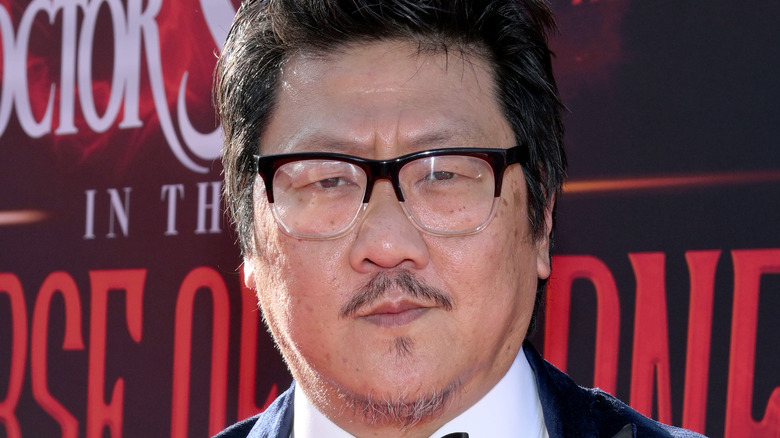 Michael Kovac/Getty Images
It's been an eventful six years for "Doctor Strange in the Multiverse of Madness" star Benedict Wong, since his beloved character, Wong — Dr. Stephen Strange's close friend and fellow sorcerer — has appeared in seven Marvel Cinematic Universe projects during that time. The prolific actor first starred alongside Benedict Cumberbatch in 2016's "Doctor Strange," followed by appearances in "Avengers: Infinity War" and "Avengers: Endgame" as well as "Shang-Chi and the Legend of the Ten Rings," the animated series "What If...?" and most recently, "Spider-Man: No Way Home."
In "Spider-Man: No Way Home," Wong, who has reigned as Sorcerer Supreme since "the Blip," warned Strange (Cumberbatch) about the dangerous repercussions of a spell that was meant to erase the memories of all those who found out Peter Parker's (Tom Holland) true identity as Spider-Man. Unfortunately, Peter kept meddling with Strange's spell as he was concocting it, leading the former Sorcerer Supreme and Master of the Mystic Arts to inadvertently open the multiverse – letting through the principal foes of two other versions of Spider-Man.
New in theaters on May 6, "Doctor Strange in the Multiverse of Madness" finds Strange and Wong venturing into the multiverse after they happen upon a peculiarly gifted teen, America Chavez (Xochitl Gomez), who has the rare ability to traverse between universes. As Strange and Wong come to discover, though, America's powers are so strong that an evil force is seeking to extract them from her — a move that would ultimately leave all universes in peril. In an effort to comprehend what America can do with her powers, Strange seeks counsel with Wanda Maximoff, aka Scarlet Witch (Elizabeth Olsen), which creates a set of drastic circumstances that involves all of them.
In an exclusive interview with Looper to discuss "Multiverse of Madness," Wong talks about the exciting progression of his character, the importance of Asian representation in the MCU, and his longtime friendship with Cumberbatch.
Wong is grateful for the opportunity to help build his character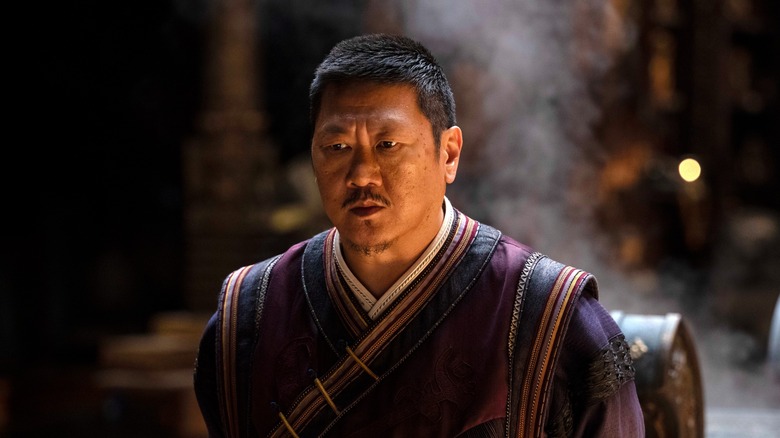 Marvel Studios/Disney
"Doctor Strange in the Multiverse of Madness" marks the sixth time that you've reprised Wong after the original "Doctor Strange" movie, including your voice role in the MCU series "What If...?" Do you still imbue Wong's comic book sensibilities in the character, or is it now about building what you've done on screen?
It's definitely building on what we've built on screen. When I first got the job, I was gauging with the source material, and that certainly needed a retelling, the idea of a servile character. We're moving away from that. Now what we've developed together is this no-nonsense, midfield general librarian, who doesn't suffer fools gladly, and that's continued all the way through these movies — and now [it's] a wonderful character progression that he is now the Sorcerer Supreme. So I'm very thrilled where it's going.
Wong is thrilled by how much Asian representation matters in the MCU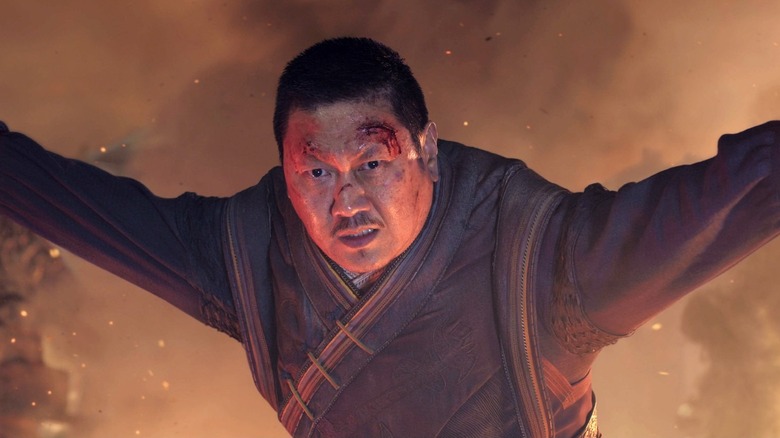 Marvel Studios/Disney
One of those films that you reprised Wong in was "Shang-Chi and the Legend of the Ten Rings." I absolutely loved that film. You must be very proud of the Asian representation since it's the first Asian MCU superhero movie — and of the fact that we're going to see more of Shang-Chi's characters joining you as the MCU gets bigger and bigger.
Yeah, fingers crossed. When I first started six years ago, I was the first Asian MCU Marvel Studios character, and it was quite lonely for a while. I do remember huddling around ["Guardians of the Galaxy" stars] Pom [Klementieff] and Dave Bautista, and how there was a bit of a knowing look. It was wonderful that there were more [Asian] characters, and now, even more. That's what's intrinsically important about what Marvel does: the ability to represent, to voice the voiceless. We have a huge platform, what the MCU can offer, and how far-reaching that is and to offer the opportunities.
We had such an incredible ensemble of "Shang-Chi." I'm so proud of that. It always feels like a standalone movie to me, with some incredible heroes such as Michelle Yeoh and Tony Leung, and a whole host of young talent. And unearthing a superstar that is Simu [Liu] — [I'm] so proud of that. You look at "Ms. Marvel" as well, for the South Asian community, [and] "Moon Knight." And of course, [Marvel Studios is] introducing America Chavez for the LGBTQ community [in 'Multiverse of Madness'].
Wong celebrates his longtime friendship with Cumberbatch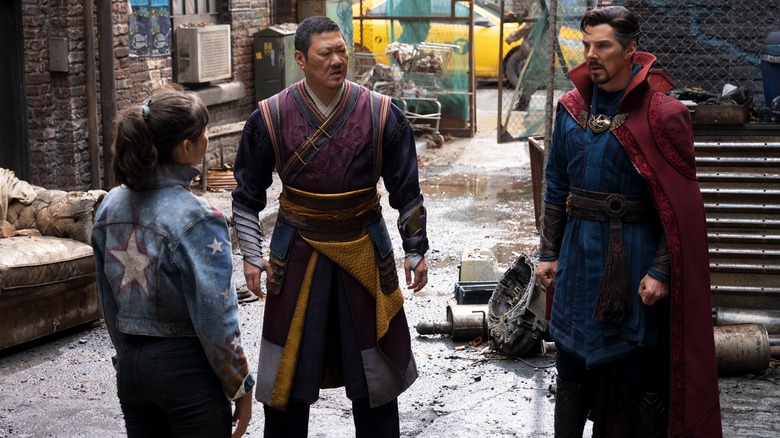 Marvel Studios/Disney
America Chavez is a big part of "Doctor Strange in the Multiverse of Madness," and I love the scene where America is explaining to Strange and Wong how dreams are real. There's such great chemistry between you and Benedict Cumberbatch with the back and forth in that scene, and it's really fun to watch. It feels so natural. It makes me feel like you are buddies in real life, and that actually contributes to what you do on screen. Would that be true?
Yeah, definitely. I've known Benedict since back in the pre-"Sherlock" days, and during his theater days, if anyone ever got a chance to see him up close — we all marveled at his talents very early on until he's entered into the stratosphere. And it's been wonderful, actually, that we've managed to cultivate this chalk and cheese relationship for the Marvel Cinematic Universe. This Strange and Wong pairing is something I'm proud of.
Directed by Sam Raimi, and also starring Rachel McAdams and Chiwetel Ejiofor, "Doctor Strange in the Multiverse of Madness" is now playing in theaters.
This interview was edited for clarity.