The Heartbreaking Chicago P.D. Scene Marina Squerciati Calls Her Favorite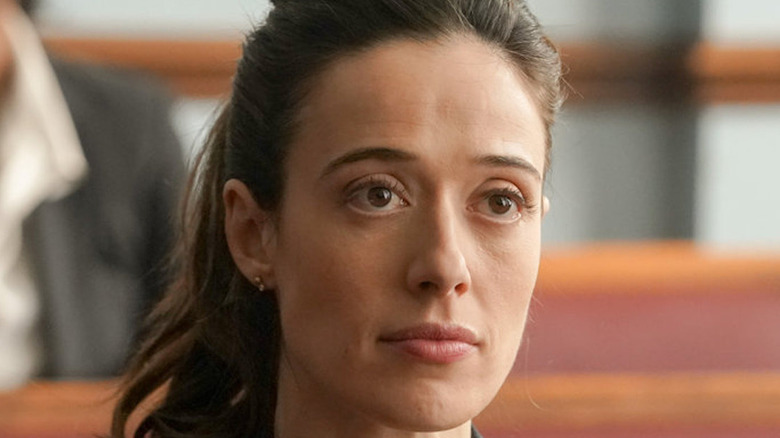 Lori Allen/NBC
As an officer with the elite Intelligence Unit of Chicago's 21st District police department on NBC's action hit "Chicago P.D.," Marina Squerciati's Kim Burgess has achieved a sort of series-fame as the most-dragged-over-the-coals character on the show.  A member of the series' ensemble cast from the very first episode in 2014, Burgess has put her life on the line numerous times –- and repeatedly suffered downright shocking physical consequences for her dedication.
In her nine seasons on the One Chicago drama, Officer Burgess has seen close colleagues die violent deaths, been beaten up more than once, gotten kidnapped, been shot in the stomach (twice!), and had her trust shaken and her emotions shredded in a variety of ways by a variety of people. Yet somehow, she continues to bounce back, regain her equilibrium, and report for duty. On the other hand, Squerciati's character has also had her share of upbeat, positive, and even humorous moments on the series, so not all is doom, bruises, and gunshot wounds for her. With all of the above to consider, what is the one scene from all of her many episodes of "Chicago P.D." that she considers her all-time favorite?
Squerciati's favorite scene is this emotionally charged one from Season 7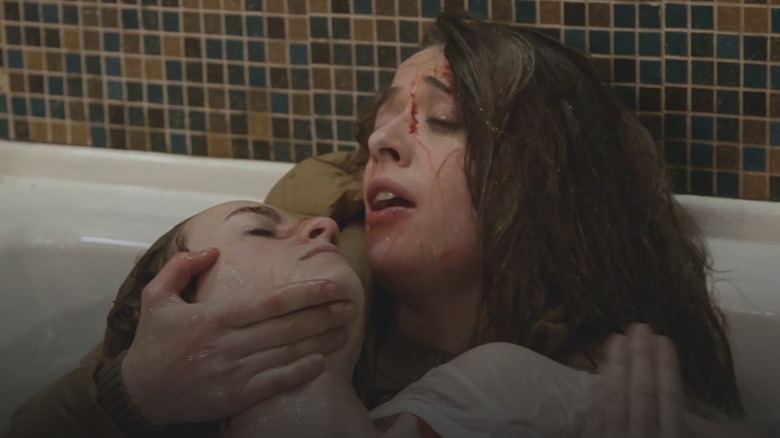 NBC
When cataloging the possible "Chicago P.D." scenes that might rank as her fave, Marina Squerciati has no shortage of possible candidates. But when asked to pick one that stands out among all the others, the storyline development that she named at the top of her list takes place in the Season 7 episode "I Was Here," which aired in 2020.
As seen in a clip from a recent One Chicago Day Chi-Hard Fan Event on YouTube, when asked to pick the scene she likes best, Squerciati recalled the moment where, after saving a young girl from a human trafficker, the pregnant Burgess is severely beaten. As a result, she has a miscarriage and loses the child she and fellow officer Adam Ruzek (Patrick John Flueger) have been anxiously planning for. 
"My favorite scene...would probably be the episode where I lost the baby. There are so many issues from that episode, and they all tested me in a way," she said, adding that the challenges were technical as well as dramatically difficult to portray. "[The issues] were all hard to figure out. Hard to shoot. Hard to act." So while the actress could certainly point to any number of memorable moments for her character in a series known for its gritty, no-punches-pulled portrayal of urban law enforcement, it's Squerciati's enactment of a profoundly moving, deeply personal loss that stands out as her favorite during her time on "Chicago P.D."