The Worst Chicago Fire Season 8 Episode According To IMDb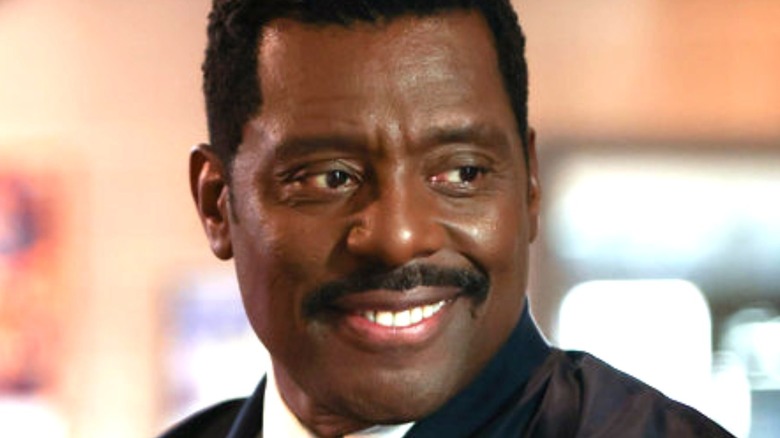 Adrian S. Burrows Sr./NBC
Firefighters put their lives on the line to protect civilians. They don't exist in a vacuum; they have lives of their own along with family members, friends, and other loved ones. "Chicago Fire" aims to shed a light on this dichotomy by telling the story of the fictitious Firehouse 51 and everyone affiliated with it. These heroes venture out into the Windy City to save people from fires, capsized boats, and anything else that may pose a threat. 
With hundreds of episodes to the show's name, viewers have seen the team tackle pretty much everything, all while dealing with their own personal issues. And there have been some truly heart-pounding stories told over the years. They're the kind of episodes that make you want to rewatch them as soon as you finish. Unfortunately, not every episode leaves you feeling that way, and Season 8 has one noticeable outlier amongst its ranks.
Then Nick Porter Happened sunk Chicago Fire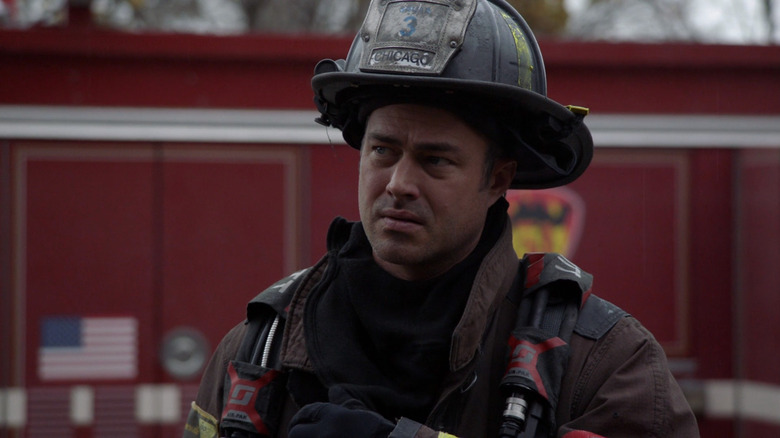 NBC/Peacock
Season 8 was definitely a high point for "Chicago Fire." If you look through that season's ratings on IMDb, where fans can rate their favorite episodes, you'll notice that every episode except one got an 8.0/10 or higher. That's pretty remarkable, and the season really would've had an outstanding rating if it wasn't for "Then Nick Porter Happened," which clocked in with 7.9/10 out of over 280 rankings. To be fair, that's not a bad rating at all. No one can get mad at a C+. But it's the lowest of the season by far, which means it's a stain on the show's record.
The episode involves the unit responding to a series of false alarms coming from one troublesome private school. Since they have to field these phony calls, they're unable to be as receptive to other, real emergencies. Meanwhile, Brett (Kara Killmer) and Cruz (Joe Minoso) get a new roommate. 
One user, who gave the episode a 1.0/10, didn't hold back in their review, stating, "Wimps who can't set boundaries with a boorish roommate, and public servants who can't give an all-school assembly on fire alarms being felonies? I want my 41 minutes back." You can't please everybody, but at least the rest of the season looks pretty good by all other metrics.