The Arrested Development Character You Likely Forgot Richard Belzer Played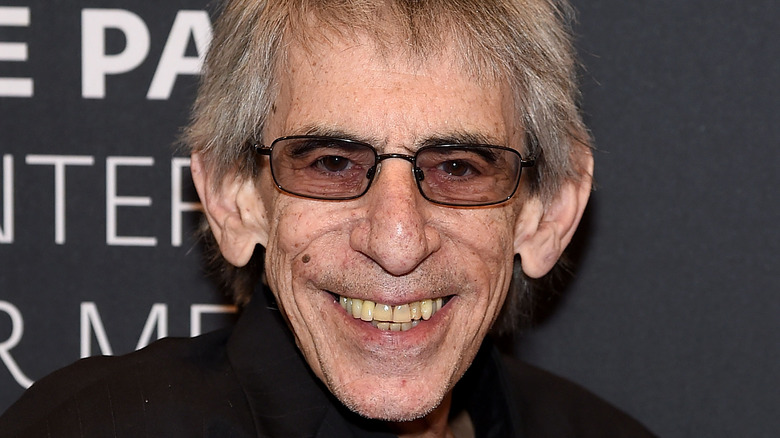 Jamie Mccarthy/Getty Images
Certain actors will forever be remembered for their biggest roles. Daniel Radcliffe has quite the acting resume, but fans will likely always approach him as the one and only "Harry Potter." Mark Hamill will always be Luke Skywalker, just like Sarah Michelle Gellar is inseparable from her starring role in "Buffy The Vampire Slayer." Similarly, in the "Law & Order" universe and beyond, Richard Belzer will forever be recognized as Detective John Munch, even though his character is technically retired from law enforcement. 
Detective Munch originated in the '90s crime drama "Homicide: Life on the Street" before he made his way over to the "Law & Order" universe, where he remained for years. The character is marked by his cynicism, dark humor, and the wisdom he brings to his team. The fan-favorite character has appeared in hundreds of episodes of "Law & Order: Special Victims Unit," and Belzer has also made countless cameos as Munch in various other shows. One of these cameos was in the cult classic Fox comedy "Arrested Development," and it's one that some fans may have forgotten about. 
Detective Munch plays the ultimate prank on Tobias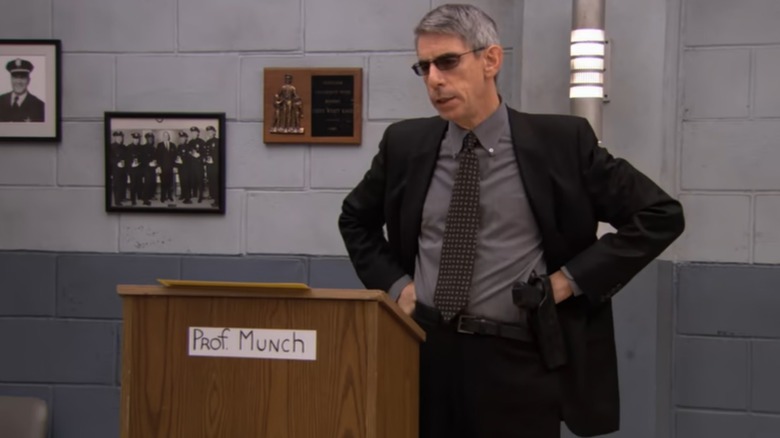 Fox
In the Season 3 episode of "Arrested Development" titled "Exit Strategy,"  Richard Belzer makes a short, but extremely memorable, appearance as Detective Munch. He is part of a law enforcement sting attempting to trick Tobias (David Cross) into revealing Bluth family secrets. As part of the operation, Munch takes on the moniker of Professor Munch, who is teaching a fake scrapbooking class with the hope that Tobias will include some sensitive family documents in his final project.  
Munch's sense of humor has always shown through in "Law & Order: Special Victims Unit," even during some of the darkest episodes. However, seeing the actor embody a deceitful cop that easily fools Michael Bluth's (Jason Bateman) brother-in-law is an entirely new level of goofy for Munch. Aside from "Arrested Development," Munch has made cameos in series like "The X-Files," "The Wire," and "Unbreakable Kimmy Schmidt," so Belzer is clearly an expert at balancing the serious nature of a police detective with some light-hearted humor (via IMDb).