This Is How Much Money Law & Order's Richard Belzer Is Actually Worth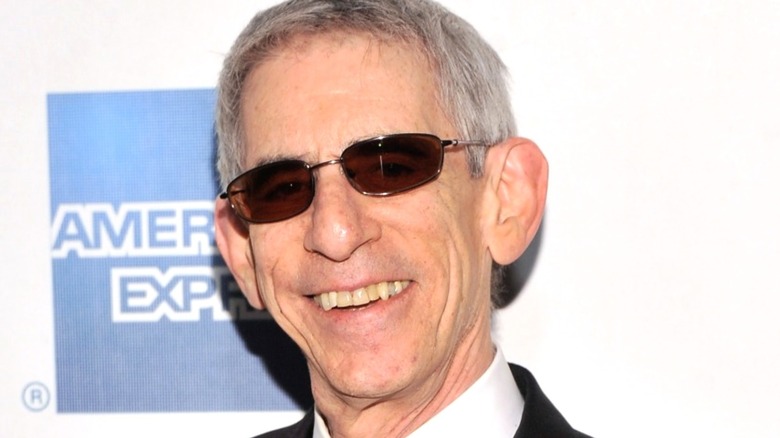 Lovekin/Getty
Richard Belzer's on-screen career goes back all the way to the '70s, with just under 80 acting credits to his name (per IMDb), but you're most likely to recognize the actor from his time portraying detective John Munch. Belzer first starred as Munch in the 1993 police procedural series "Homicide: Life on the Street." When Munch retired from Baltimore P.D., he moved to New York City and was assigned to the NYPD's Special Victims Unit, hence his appearance on "Law & Order" and "Law & Order: Special Victims Unit."
Detective John Munch quickly became a fan favorite on "SVU," having been a main character on the series for over 300 episodes before leaving the show in 2013. Belzer took his character to even greater heights in a number of different TV shows, and is actually credited as the only actor in history to play a single fictional character in 11 different television series, according to his personal website. Munch has made an appearance in "30 Rock," "The X-Files," and "Sesame Street," to name a few.
Thanks to his time as Munch as well as his long career in TV and outside endeavors, Belzer has amassed quite the fortune.
Richard Belzer is worth millions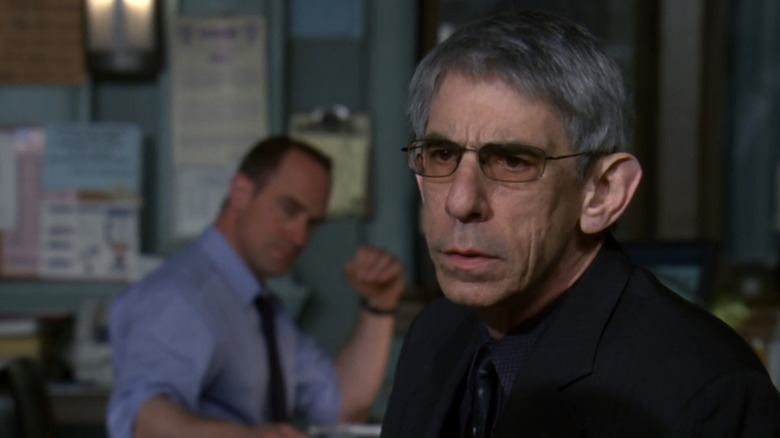 NBC
According to Celebrity Net Worth, Richard Belzer is worth a staggering $16 million, and it's not too difficult to understand why. Of course, a large sum of his net worth is surely due to his long time portraying Detective John Munch in a variety of TV shows, but he already had an established film career before his debut as Munch in "Homicide: Life on the Street."
Belzer actually got his start in the entertainment industry as a stand-up comedian in the 1980s and also had a brief stint on the radio (via NPR). Back then, he also maintained appearances on-screen with small roles in TV shows and films such as "Fame," "Scarface," and "The Flash" (via IMDb). Then, Belzer's acting career was cemented when he landed his role in "Homicide" in 1993, but he kept up his small appearances in TV and film well through the 2010s.
Additionally, Belzer's work as an avid conspiracy theorist and author has no doubt added to his net worth. His written works include "I Am Not A Cop!," "UFOs, JFK, and Elvis: Conspiracies You Don't Have to Be Crazy to Believe," and "Dead Wrong: Straight Facts on the Country's Most Controversial Cover-ups" (via Simon and Schuster).