The Evil Star You Likely Forgot Played A Captain On Blue Bloods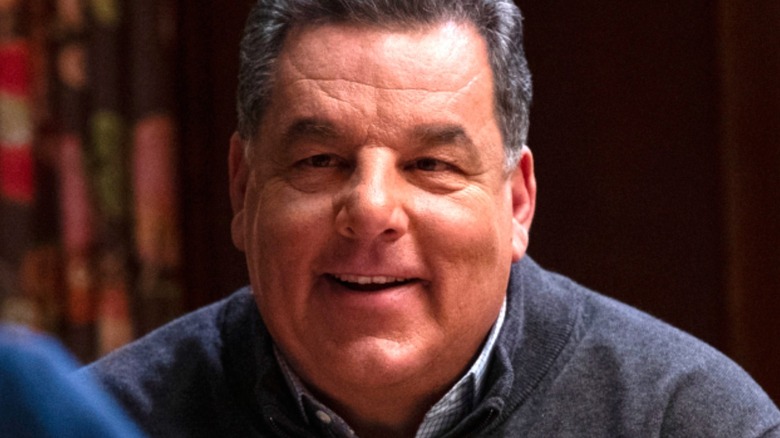 John Paul Filo/CBS
The Paramount+ series "Evil" had its fair share of familiar faces pop up during the show's first two seasons. Per IMDb, a number of veteran actors have appeared in the show, including Emmy-winner Christine Lahti, journeyman actor Kurt Fuller, and comedy legend Andrea Martin. All three actors have appeared in multiple episodes of the supernatural chiller, with Lahti showing up 18 times, Fuller appearing 14 times, and Martin appearing 6 times. 
Needless to say, all of that collective experience can definitely serve as a narrative boon. Because the series takes on the juncture between the paranormal, the supernatural, and the spiritual, performers with the ability to balance comedic and dramatic acting can prove quite useful. 
However, none of the aforementioned actors has taken on an entirely different kind of pressure — that of playing a police captain on the popular and long-running CBS procedural "Blue Bloods." Which well-known performer has gone toe-to-toe with both the spiritual underworld of "Evil" and the justice-loving Reagan family of "Blue Bloods?"
Peter Scolari played a police captain on Blue Bloods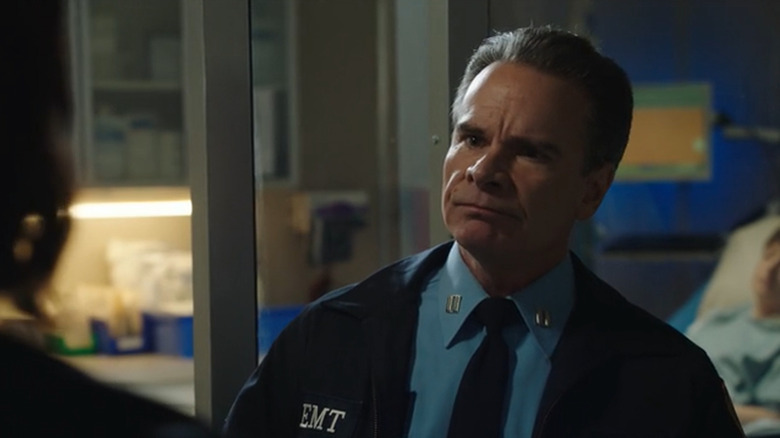 CBS
According to IMDb, the late Peter Scolari appeared in "Evil" as Bishop Thomas Marx, recurring on the program for a nine-episode stint throughout Season 1 and Season 2. However, he also played an even shorter role in CBS' "Blue Bloods." 
In "Blue Bloods" Season 10, Episode 11 ("Careful What You Wish For"), the former "Newhart" and "Bosom Buddies" star played Captain Higgins, one of the many people employed by the NYPD who work with various members of the Reagan family. During their first meeting, Detective Danny Reagan (Donnie Wahlberg) quickly comes to suspect that the captain is involved in recurring shooting incidents centered on a series of bogus 9-1-1 calls. 
In the opening moments of the episode, Danny's brother, Jamie (Will Estes), is nearly killed when he and a group of EMTs respond to a 9-1-1 call at the Bitterman Housing Complex. While approaching an apparently deceased man, the three are suddenly ambushed by gunfire. Tragically, the incident ends in the death of one of the EMTs accompanying Jamie and the severe wounding of another. 
While conducting an investigation into the shooting, Danny subpoenas Higgins' personal files and personnel logs. However, he doesn't discover anything untoward in either. In fact, Higgins turns out to be a red herring and is completely absolved of any wrongdoing. As it turns out, the ambulances are being attacked and their drug caches stolen by Katrina Drexen (Annie Hägg) and Wayne (Hunter Canning), two EMTs involved in the unlawful black market drug trade. 
Ultimately, Scolari's one-episode appearance in "Blue Bloods" served as one of the famous actor's last television roles.