F. Murray Abraham Has Strong Feelings About Returning As Khonshu In The MCU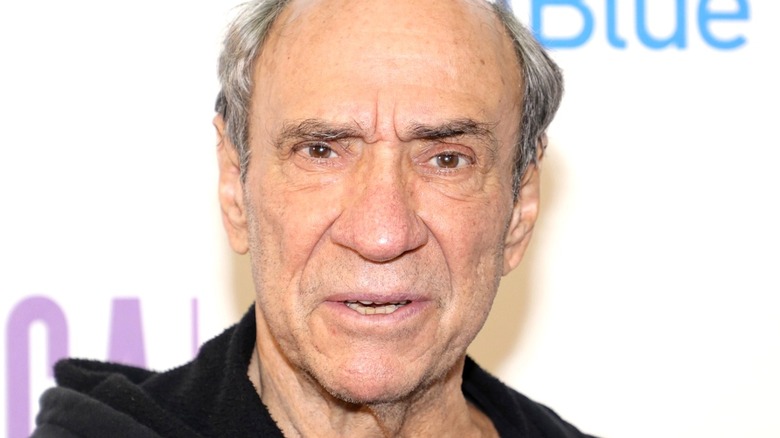 Michael Loccisano/Getty
F. Murray Abraham has had a long and illustrious career in motion pictures, with roles in many acclaimed films including "Amadeus," "Scarface," and "Last Action Hero." That puts him in a natural position to be cast to play a Marvel Comics character, which he has now accomplished in the role of the Moon God Khonshu on the Disney+ series "Moon Knight."
Abraham joins stars like Oscar Isaac and Ethan Hawke in bringing a little more acting gravitas to the project than you might have previously expected from a superhero show. While some acclaimed actors who have taken on parts in genre fare have expressed disdain for the medium, others still seem to relish the fun of playing something with lower dramatic and artistic stakes. 
So which camp does Abraham fall into? The thespian behind Salieri recently spoke on the subject in an in-depth interview, in which he revealed his strong opinions about the rogue lunar deity.
The actor is Khonshu's number one fan
In an "in-depth interview" with Marvel.com, F. Murray Abraham was asked about his hopes for the future of the character of Khonshu, and specifically about the prospect of returning for more seasons of "Moon Knight."
"Oh, Khonshu's a treat. He's fun," said Abraham, who went on to observe that people don't always remember that serious actors like him can have such fun on the job. "We talk about how hard this is and what we have to accomplish, but it's also fun. That's what people seem to forget."
Abraham, then, went into greater detail about the character of Khonshu: "He's really fun. He's dangerous. Also, it's touching sometimes because he's really willing to sacrifice himself ... I feel that that's one of the sources of his power, that he is willing to demand of everyone else the same thing that he's demanding of himself," said Abraham. "And that's sacrifice. And I love that about him. It's honorable."
Abraham clearly seems to have a lot of enthusiasm for Khonshu, a fact that was picked up on by the interviewer, who speculated that Abraham might just be "Khonshu's Number One fan," a designation that the actor made no effort to dispute — in fact, he agrees with it. "Yes, I guess I am," responded Abraham.
So it seems safe to say that should Marvel require Abraham's services as Khonshu anywhere else within the Marvel Cinematic Universe, he's game to reprise the role.