Leonardo DiCaprio Would Like To Play Stan Lee In A Biopic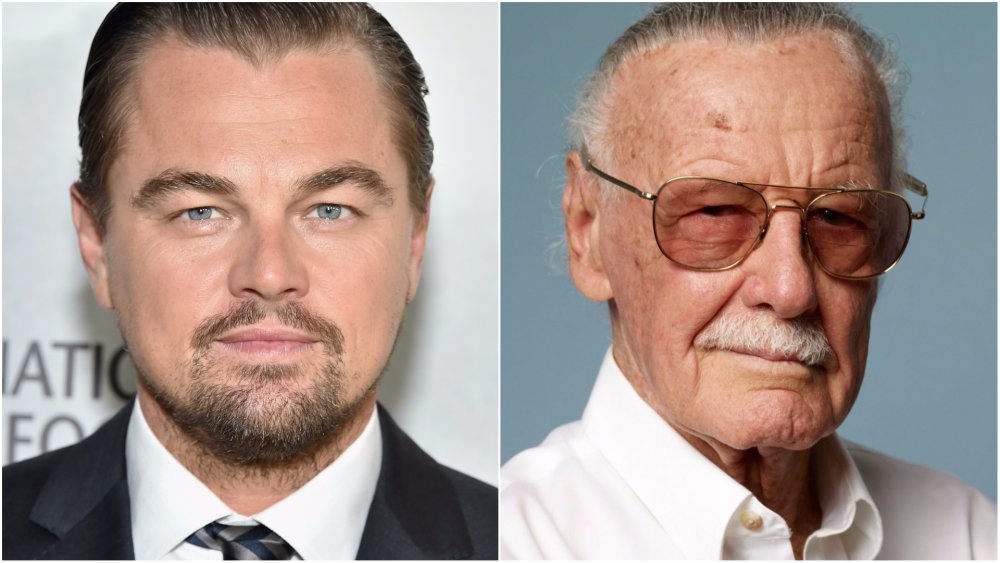 Getty Images
Leonardo DiCaprio wouldn't mind playing the king of the comic book world.
According to ComicBook.com, Lee and his manager Max Anderson revealed at Wizard World Nashville that DiCaprio would be into portraying the legendary Stan Lee in a biopic. Anderson told the audience about the time DiCaprio, who was then Lee's neighbor, rushed to his car to talk to him. Anderson just figured he was another fan before he realized he was speaking to one of Hollywood's biggest stars.
"He's a big Marvel fan," Anderson said. "In his house, he has huge posters on his walls, all over. Marvel posters. He's great."
Anderson also said he and DiCaprio discussed the possibility of a potential biopic, but Lee joked that he wasn't too sure about the casting. "Doing a movie of my life, with him playing me, and I said, 'I'm not sure you're good-looking enough. We'll test you, see how you look see how it comes out. Don't get too excited. We'll let you know.'"
Of course, there's reportedly already a movie about Lee in the works, but it won't be a traditional biopic. It'll be an action-adventure set in the '70s with Lee as the main character.
Meanwhile, Lee has already filmed cameos for five more Marvel movies: Thor: Ragnarok, Black Panther, Avengers: Infinity War, Ant-Man and the Wasp, and Avengers 4.
While we probably shouldn't hold our breath to see DiCaprio as Lee, take a look at a few times Lee was a total boss.