Stan Lee's Life Story Will Be A '70s-Style Action Movie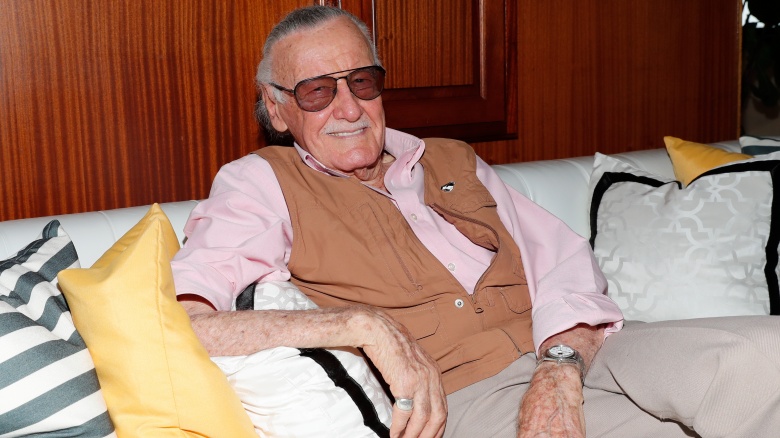 Getty Images
If you don't read comic books but love Marvel movies, you'll probably recognize Stan Lee as the older gentleman who makes a cameo in everything. But we'll soon get a unique glimpse into the life of the hugely influential comics giant who co-created Spider-Man, Iron Man, Thor, the X-Men, and countless other characters.
According to The Hollywood Reporter, 20th Century Fox bought the rights to Lee's life story, and instead of making just another biopic, it'll be adapted into an action-adventure set in the '70s with Lee as the main character.
Marty Bowen and Wyck Godfrey, producers of Twilight, The Maze Runner, and the upcoming Power Rangers reboot, will oversee the project, which is said to have a tone similar to that of Kingsman: The Secret Service and Roger Moore's version of James Bond. An insider told THR that Lee will be portrayed as a hero with an alter ego.
Of course, by the '70s, Lee was already an accomplished comics writer. THR says it was during that time that he moved from the East Coast to Los Angeles, where he could oversee movie and TV adaptations of his characters.
No word on casting, but we're sure Lee will pop up somewhere. Meanwhile, check out a few times he was a total boss.