How Lorraine Bracco Really Felt About Playing A Therapist On The Sopranos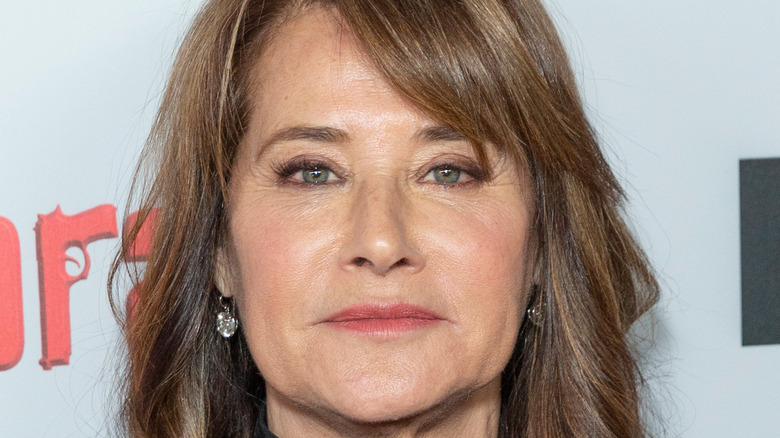 lev radin/Shutterstock
When "The Sopranos" first aired in 1999 on HBO, it has been considered one of the best shows of all time, and it continues to gain new fans to this day. From its incredible acting to its enthralling storylines, the series has kept viewers at the edge of their seats with every episode. "The Sopranos" has taken home countless awards — it has actually been nominated for over 100 Emmys — with James Gandolfini and Edie Falco being particularly praised for their roles as Tony Soprano and Carmela Soprano, respectively. 
One of the most fascinating aspects of the series is arguably the way it manages to turn the Mafia genre on its head. A mobster going into therapy willingly is unheard of, but when viewers first turned on the television, they saw Tony sitting in an office, talking to Dr. Jennifer Melfi (Lorraine Bracco). It was a breath of fresh air to see this otherwise traditionally masculine figure admit to his vulnerabilities and seek help. 
Playing Dr. Melfi, a character that always seems to be on equal terms with Tony, was a challenge that Bracco eagerly dove into. However, she found that the role was much harder than she had originally anticipated.
Bracco is very different in real life from Dr. Melfi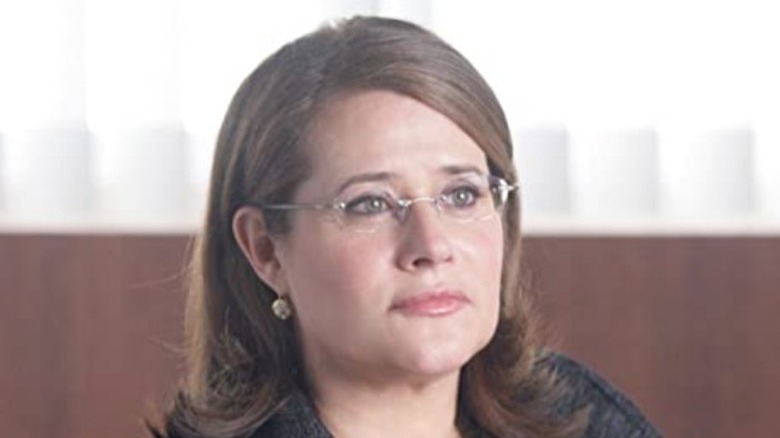 HBO
Before "The Sopranos," Lorraine Bracco got her big break when she appeared in "Goodfellas." Portraying Karen Hill, the wife of mobster Henry Hill (Ray Liotta), she was nominated for an Academy Award for best supporting actress in 1991. This success nearly typecasted Bracco, who was offered parts as Mafia wives, mistresses, and daughters following the film's release, as she recalled in Vanity Fair's oral history of "The Sopranos." As such, she made it a point to avoid any situation where she would be cast in a similar role prior to her meeting with "Sopranos" creator David Chase. "I don't want Carmela. I want Dr. Melfi," she supposedly told her agent shortly before that meeting.
However, she was not ready for how challenging the role would be, particularly because of how she and the character differed in terms of personality. Bracco described herself as a loud and outspoken person who doesn't hesitate to show her emotions — the exact opposite of her character. "I had to suck the life out of myself to play her," she said. "I mean, I don't think Dr. Melfi ever smiled."
Bracco played Dr. Melfi as someone who had to keep herself guarded, an individual who wasn't allowed to let Tony get any sort of leverage on her.  She perfectly emulated that strength — and made Dr. Melfi a person who could go toe-to-toe with the mobster — but admitted that it was quite rough on her personally.