Sherlock, Game Of Thrones Actors Join Discovery Of Witches Adaptation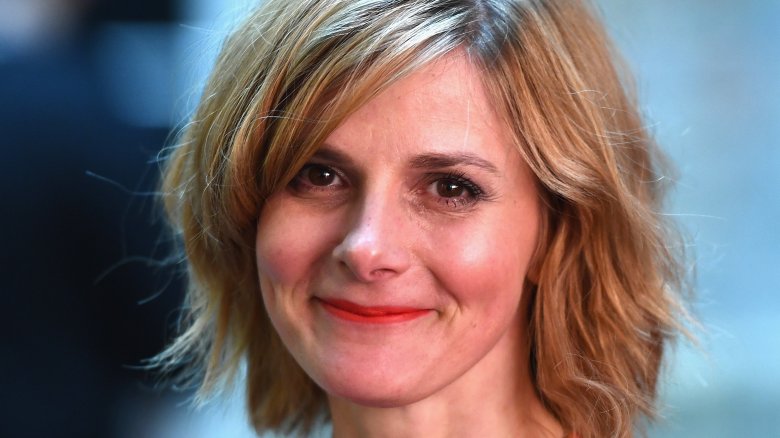 Getty Images
Your next favorite book to TV adaptation is filling out its cast. According to Entertainment Weekly, alums of Sherlock and Game of Thrones have joined the upcoming Discovery of Witches adaptation, based on the All Souls trilogy by Deborah Harkness.
The trilogy kicked off with A Discovery of Witches, the 2011 book from which the series will draw its name. The book followed Diana Bishop (Warm Bodies' Teresa Palmer), an Oxford professor who has been struggling to keep her magical powers suppressed. However, when her research leads her to a mysterious missing manuscript, she ends up setting off a series of events that result in a time-traveling adventure to learn the origin of magical beings. On the way, she meets and falls in love with the vampire scientist Matthew Clairmont (Downton Abbey's Matthew Goode), who is hiding secrets of his own.
The newly announced cast members include a relative unknown in one of the most anticipated roles. Edward Bluemel, of the TV series, The Halcyon, is set to play Marcus Whitmore, Matthew's adopted son and laboratory assistant. Harkness had previously told EW that Bluemel had a "slightly different inflection" that how she had initially thought of Marcus, but she did say she has been hearing her voice in her head as she works on the next All Souls book.
The A Word's Greg McHugh is set to play Hamish Osborne, a daemon and one of Matthew's friends. War and Peace's Aisling Loftus, meanwhile, will play Sophie Norman, a pregnant daemon who is very connected with the mythology of the series. Harry Potter and the Half Blood Prince's Elarica Johnson will play the bloodthirsty Juliette Durand, a vampire with a connection to Matthew's past, while Atlantis' Aiysha Hart will play Miriam Shepherd, another one of Matthew's lab assistants.
The new cast also includes Louise Brealey, who played Molly Hooper on Sherlock. Brealey set to play Gilian Chamberlain, a witch who resents Diana for her choice not to join the Oxford coven. Owen Teale, who played Master at Arms Alliser Thorne on Game of Thrones, will play the power hungry Peter Knox, who threatens Diana when she finds the missing manuscript at Oxford's Bodleian Library.
The rest of the new cast includes Malin Buska as Satu Jarvinen, Trevor Eve as Gerbert D'Aurillac, Gregg Chillin as Domenico Michele, Dustin Demri-Burns as Sean, David Newman as Stephen, Adam Stevenson as James, Sadie Shimmin as the head of faculty, and Michael Culkin as Professor March. 
Bad Wolf Television is set to produce the series. While no U.S. broadcaster is attached yet, the series will air on Sky in the United Kingdom. The Forsyte Saga's Kate Brooke will be the showrunner, while The Limehouse Golem's Juan Carlos Medina is on hand to direct the pilot. The show does not have a premiere date yet, but while we wait, see some TV shows that ignored the books they were based on.