Teresa Palmer, Matthew Goode To Lead A Discovery Of Witches Series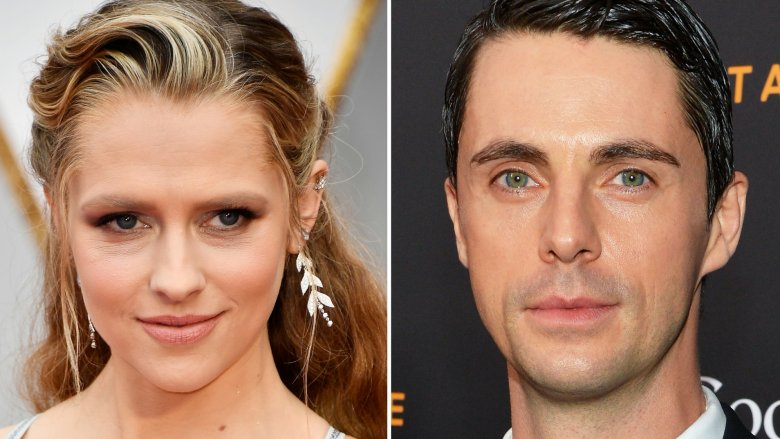 Getty Images
Another one of your favorite book series is being taken to the screen. According to author Deborah Harkness, Matthew Goode and Teresa Palmer have signed on to lead a TV adaptation of her All Souls trilogy. (via YouTube)
The trilogy kicked off with A Discovery of Witches, the 2011 book from which the series will draw its name. The book followed Diana Bishop (Palmer), an Oxford professor who has been struggling to keep her magical powers suppressed. However, when her research leads her to a mysterious missing manuscript, she ends up setting off a series of events that result in a time-traveling adventure to learn the origin of magical beings. On the way, she meets and falls in love with the vampire scientist Matthew Clairmont (Goode), who is hiding secrets of his own.
Goode is a British actor best known for his roles in The Imitation Game, Watchmen, Downton Abbey, A Single Man, and The Good Wife, while the Australian Palmer is known for appearances in Warm Bodies, Lights Out, I Am Number Four, Berlin Syndrome, and Hacksaw Ridge. (A Discovery of Witches marks her first TV role.) While neither is a dead ringer for their literary counterparts, Harkness took pains to ensure fans that fitting the characters' exact likeness was not the most important thing.
"We are about to reach the end of that period when we have all, in our own ways and according to our own tastes, imagined the characters into being," Harkness wrote on her Facebook before the casting was announced. "Sometimes, your imaginings do not coincide with mine... None of our imaginings will exactly agree with the fine actors we have cast in these demanding roles."
"Once you see [Palmer] as Diana Bishop, you're never going to be able to picture anyone else in this role," she added in her casting announcement video. "I've seen [Palmer and Goode] in action, I've watched the films, and all I can say is you are in for such a viewing treat when you finally see these performances." 
Bad Wolf Television is set to produce the series, which Harkness says will start filming in Whales in the next few weeks. While no U.S. broadcaster is attached yet, the series will air on Sky in the United Kingdom. The Forsyte Saga's Kate Brooke will be the showrunner, while The Limehouse Golem's Juan Carlos Medina is on hand to direct the pilot. The show does not have a premiere date yet, but while we wait, see some TV shows that ignored the books they were based on.