Rhea Seehorn's Directorial Debut On Better Call Saul Has Fans All Saying The Same Thing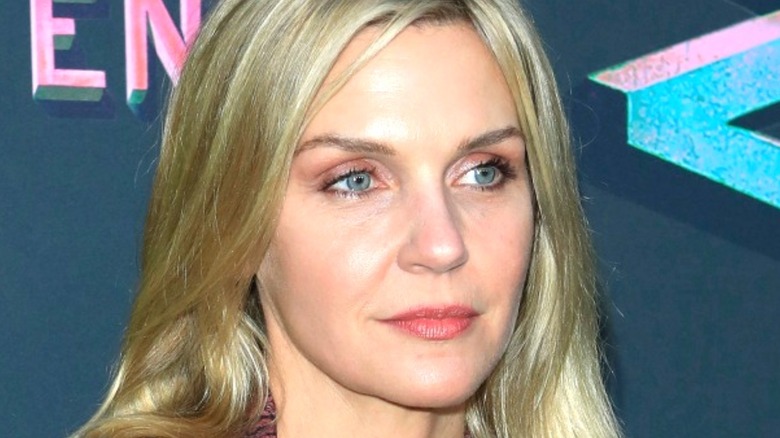 Kathy Hutchins/Shutterstock
"Better Call Saul" is now well into its sixth and final season, and Episode 4, "Hit and Run," was masterful throughout from both a visual and narrative standpoint. The bookending scenes of Gus Fring (Giancarlo Esposito) arranging surveillance of his own home were exquisitely arranged and paced, as were those showing Saul Goodman (Bob Odenkirk) "borrowing" Howard Hamlin's (Patrick Fabian) green Jaguar to use in one of his and Kim Wexler's (Rhea Seehorn) carefully orchestrated scams. 
Kim's absence from "Breaking Bad" has fans on edge waiting to see how her fate plays out, and Seehorn's performance has been one of the highlights of the series. "Hit and Run" was no exception, particularly her fidgety perfection during her lunch meeting with Cliff Main (Ed Begley, Jr.), as well as her display of inner panic wrapped in outer calm when Mike Ehrmantraut (Jonathan Banks) tells her Lalo Salamanca (Tony Dalton) is still alive. 
Seehorn wasn't just masterful in front of the camera, as the episode was, astonishingly, also her directorial debut. With just nine more episodes left in "Better Call Saul," the pressure to deliver perfect moments is no doubt high. Seehorn's work as an actor and director gifted viewers a seamless and impeccably paced chapter, but how did fans on Twitter — often the internet's darkest and meanest playground — react to Episode 4?
Rhea Seehorn received strong praise from fans on Twitter for her directorial debut
In a tweet announcing her directorial debut, Rhea Seehorn praised episode writer Ann Cherkis and said, "I still can't thank my #bcs family enough 4 all the love & support every single day." Commenters were effusive in their praise for both her compelling acting performance and masterful direction. Twitter user @dandorotik replied to Seehorn's tweet and noted that the episode "worked on all angles — acting, cinematography, musical choices, comedy/drama blend." Comedian @DanPasternack was of the same mind. He cited the sequence where Kim shifts her sidewalk café chair to get the perfect angle for both Saul in Howard's approaching car and the camera behind her, writing, "Clearly the director knew how to capture the essence of Kim. Brava!"
Also in Seehorn's replies was @JensHoken, who wrote, "It was a great episode for you to direct, as Kim's anxiety about Lalo was front and center... You made excellent choices both as an actor and director. Congrats!" Meanwhile, @BabsSheKing said, "It was sublime. It was so absorbing, time disappeared and next thing I knew, the credits were rolling. I loved how jokes unfolded. The pace was spot on. Bravo!" 
Seehorn's first chance to direct may not have come until a quarter century after her acting debut, but such a brilliant first time out certainly means many more chances to sit in the director's chair await her.