Rhea Seehorn Says Better Call Saul's Kim Wexler Still Has Some 'Mystery' - Exclusive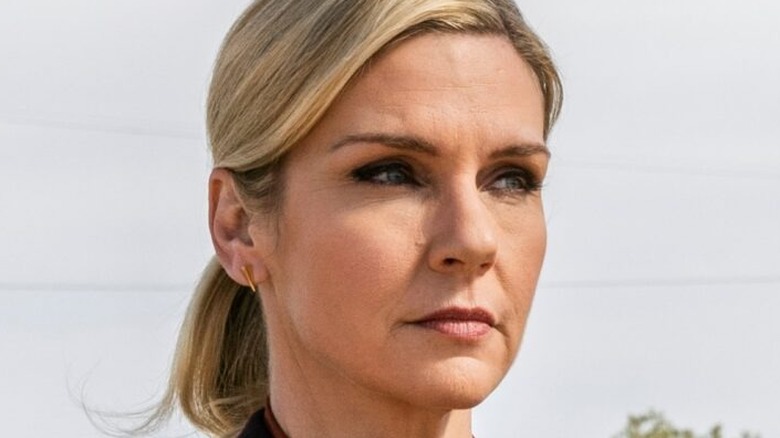 AMC
Some stories start with their creators knowing the ending in advance; other times, the writers don't know where their characters will take them. "Better Call Saul" is a prequel to "Breaking Bad," and as such, both the writers and the viewers have long known where the characters from "Breaking Bad" are eventually going to end up, including the lead antihero Jimmy McGill, aka Saul Goodman. For the "Better Call Saul" characters who don't appear in "Breaking Bad," however, their ultimate fates have been much less certain — and a cause of major apprehension for fans as the show's sixth and final season airs.
No one character's fate has inspired so much anxiety as that of Kim Wexler. Originally introduced as a lawyer working at Hamlin, Hamlin & McGill — the firm co-run by Jimmy's brother, Chuck — she has now become Jimmy's partner in both marriage and in legal practice, and her serious sense of the law has grown increasingly twisted as a result of their connection. It's been a fascinating story arc, but how did it evolve? Looper got the chance to speak with actress Rhea Seehorn about the development of her character in an exclusive interview.
She didn't know about Kim's arc from the start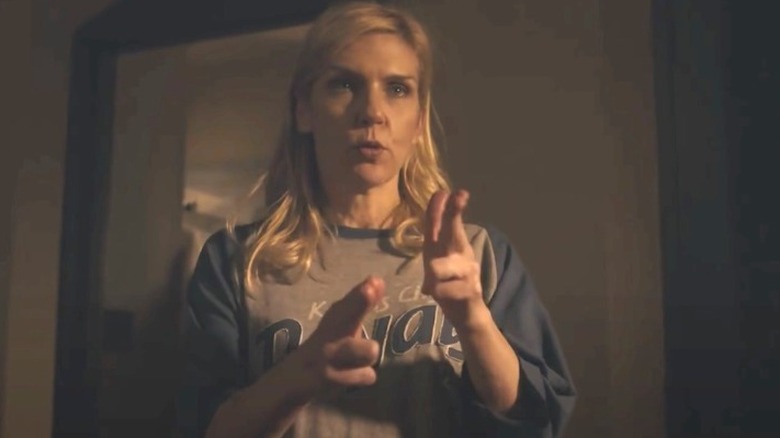 AMC
Rhea Seehorn had no idea about the ending of Kim's story arc at the beginning of the series, a major contrast from the established arcs for Jimmy and other "Breaking Bad" characters like Mike Ehrmantraut and Gus Fring. Seehorn describes the process of developing Kim's character as being something she "built with pieces of jigsaw puzzles at a time until I kept making a larger and larger portrait of this person. What I didn't know backstory-wise or subtext-wise, I made up myself."
When asked if there was ever a point in the middle of the series where these pieces clearly came together, Seehorn is happy to say that there was always an element of uncertainty in continuing to build the character. "Lucky for me," she says, "with the kind of expert writing we have on this, there's always some mystery to a person left. They make these three-dimensional characters that are never completely knowable, which is fun for an actor."
New episodes of "Better Call Saul" Season 6 air Monday nights at 9:00 p.m. ET/PT on AMC.