The Ozark Season 4 Finale Scene Fans Think Is Criminally Underrated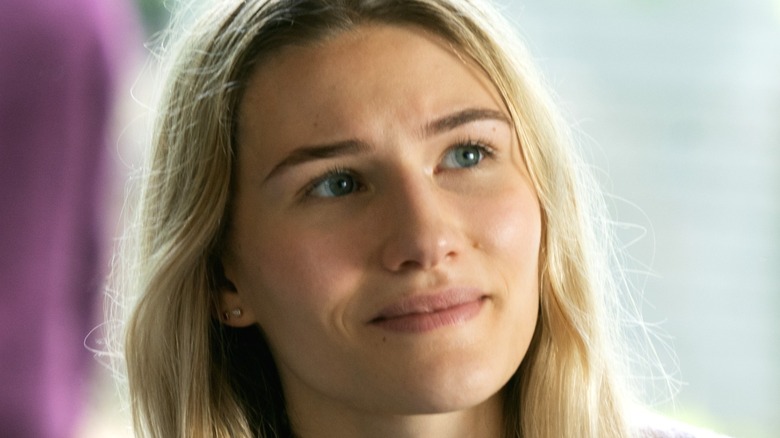 Tina Rowden/Netflix
Contain spoilers for "Ozark" Season 4, Episodes 11, 12, 13, and 14
Netflix's "Ozark" has recently left fans with a lot to think about. We have followed Jason Bateman's Martin "Marty" Byrde, his wife Wendy (Laura Linney), and the rest of their family as Marty took them from Chicago to Missouri in order to commit money laundering to appease drug boss Omar Navarro (Felix Solis). The show is full of plenty of intense moments that likely shocked and turned the stomachs of many fans. Right at the start in Season 1, Episode 1, Marty comes face-to-face with the man Wendy was having an affair with after he is thrown off of a building right in front of him. Of course, things only get worse as the seasons go on.
Season 4 of "Ozark" has seen no shortage of violent or dramatic moments either. Chaos ensues as Omar's nephew Javi (Alfonso Herrera) starts to take charge and investigate every aspect of Marty's operation. Not to mention, Wyatt (Charlie Tahan) and Darlene (Lisa Emery) continue their romance only to lead them straight into trouble with Javi, ultimately causing their deaths. Naturally, Wyatt's sister Ruth (Julia Garner) is enraged and out for vengeance. Through all of the chaos, the Byrde family ends up sort of getting away with it all in the end.
However, many fans of the series think that for all of the finale's shocking moments, there's one in particular that is criminally underrated amongst viewers. 
The car crash during the Season 4 finale was important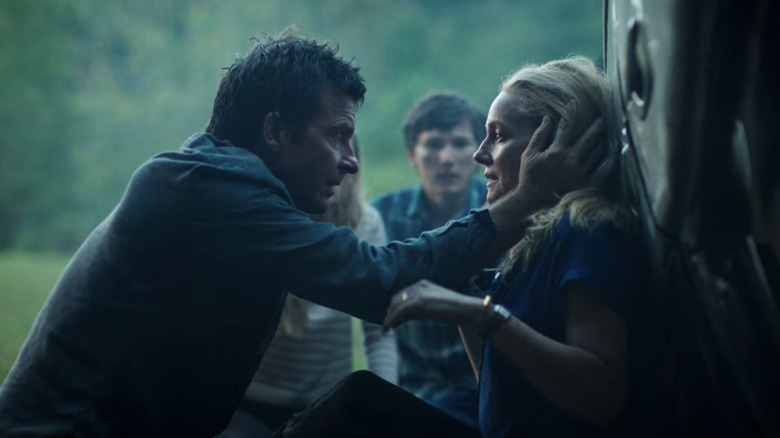 Netflix
In a recent thread on Reddit, fans of "Ozark" began discussing a part in the Season 4 finale that seems to be overlooked. User u/allistar34 explained that the car crash scene, a moment near the beginning of the episode where Marty, Wendy, Charlotte (Sofia Hublitz), and Jonah (Skylar Gaertner) are all driving together, is written off by too many people.
In the scene, Marty gets distracted and has to swerve out of the way of a semi, leading him to lose control and roll their minivan multiple times. Miraculously, the family comes out unscathed aside from minor injuries. According to u/allistar34, the crash brought a sense of perspective back in for the Byrdes — no matter their disagreements or the struggles they are dealing with in their lives, they now are very much aware that it could all end in an instant. It made them tighter as a family, and also could have reinforced Marty's position to not do anything about Ruth, as he could lose his children in something like a car crash just as easily as he could lose them at the hands of Camila (Verónica Falcón).
Users u/okJswish and u/BachGirl agreed that Ruth made her bed by taking risks, ultimately leading to her death either way, while Marty chose to interfere or not. Redditor u/windmerge added that the car crash scene was a beautiful example of how the Byrdes remember what's truly important in their life — family.