Amazon Renews, Then Cancels Z: The Beginning Of Everything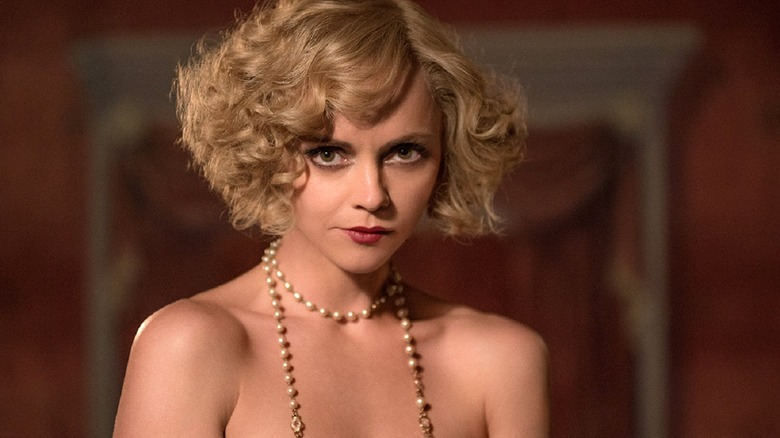 Amazon
Amazon Studios has canceled its Christina Ricci-starring Zelda Fitzgerald series Z: The Beginning of Everything after one season, according to The Hollywood Reporter. Most cruelly, it did so after already renewing the series for a sophomore ten-episode run.
Scripts for the second season of the drama were already being written when word came down from Amazon that the offer of renewal was being rescinded, with a reported $7 million having already been spent on preproduction for the new episodes. 
The news that the series was being renewed itself came as a surprise five months ago, since critical response to the show was tepid and the viewer base did not appear to be enthusiastically engaged. Why the studio would renew the series only to rudely yank the rug out shortly after is currently a mystery. The studio has recently been dogged by accusations of sexism in its decision-making process when it comes to the programming it chooses to order, and the decision to renew the series in the first place may have come in part as a result of that criticism. 
"We heard a good pitch for season two, and based on that, we renewed the show. Anything else is speculation," said a representative with Amazon Studios.
Based on the novel Z: A Novel of Zelda Fitzgerald by Therese Anne Fowler, Z followed the story of Zelda Sayre, a young woman in Alabama in the early 20th century who embarked on a romantic life together with the author F. Scott Fitzgerald, who would go on to write The Great Gatsby. 
Z: The Beginning of Everything was created by Dawn Prestwich and Nicole Yorkin, and in addition to Ricci starred David Hoflin and David Strathairn. For more from the top shelf of Amazon's library of programming, check out our feature on the best exclusive Amazon Prime releases.