The One Couple That Sparks Hope In This Is Us Fans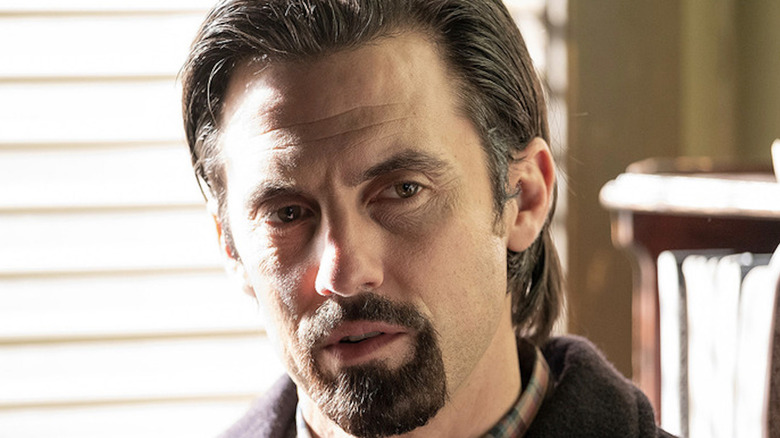 NBC
Created by Dan Fogelman, the decade-spanning drama "This Is Us" follows the multigenerational members of the Pearson family, beginning with married couple Jack (Milo Ventimiglia) and Rebecca (Mandy Moore). The Pearsons have three children, who we initially meet as adults: Randall (Sterling K. Brown), who was adopted, and twins Kevin (Justin Hartley) and Kate (Chrissy Metz). Other major characters in the Pearsons' lives include Randall's wife Beth (Susan Kelechi Watson), Kate's first husband Toby (Chris Sullivan), and Rebecca's second husband Miguel (Jon Huertas).
"This Is Us" certainly doesn't shy away from showcasing the highs and lows of one's everyday life — we've seen the Pearsons grow and develop as individuals, fall in love, and find career success, while also seeing them face illnesses, breakups, and various personal failures. The show has also given us many love stories throughout its six seasons, from Rebecca and Jack's epic love story that was cut too short to Randall and Beth's ever-evolving lifelong commitment to one another. We've also seen a few love stories that didn't quite work out in the end, from Kate and Toby ultimately deciding the best thing to do for their family was to divorce, to Kevin and Madison realizing they weren't in love and were only getting married because they shared children.
Meanwhile, there's one other love story on the show that may not come to the top of one's mind when thinking about the greatest on the show. However, it has an ardent group of admirers nonetheless that believe the love story sparks some hope.
Fans love Laurel and Hai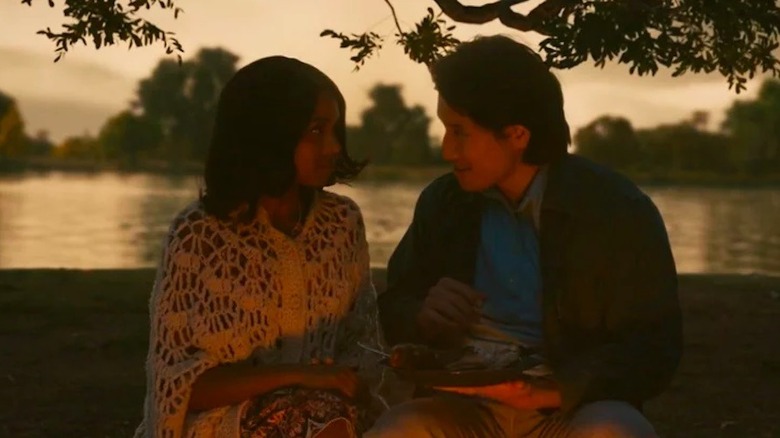 NBC
After Randall finds out that his biological mother Laurel (Jennifer C. Holmes in younger years, Angela Gibbs in older years) did not die in childbirth like his birth father William (Ron Cephas Jones) thought, he also finds out about her first love Hai (Vien Hong as an older man, Kane Lieu in the younger years). After things didn't work out between them prior to Laurel meeting William, the two reconnect much later in life (after Hai's first wife passes). Hai then remains Laurel's closest companion until her death. One fan took to Reddit to express how much they love this particular couple, writing, "Hai & Laurel were such a cute couple. Change my mind."
In agreement, u/achieve_my_goals wrote, "Don't know how this could possibly get downvotes. It was a beautiful story." Meanwhile, u/marissazam expressed what many fans were thinking: "Yes! I wish they had more time together!" Sharing another popular sentiment regarding not only this story but the series as a whole, u/MoulinRouge2510 wrote, "I bawled my eyes out again!!!" Further, another fan complimented the two people who were key in bringing the story to life, writing, "The two actors had such amazing chemistry it was ridiculous!! I really felt their love."
u/THE_DUCK_HORSE pointed out how Laurel and Hai's story is representative of something that "This is Us" does well overall, writing, "I appreciate that this show also shows that you don't just get your "one great love." Rebecca, Miguel, Hai, Laurel, hopefully Kevin, all have an amazing relationship after their first marriage / major relationship."