Netflix's Our Father Isn't The First Documentary About A Rogue Fertility Doctor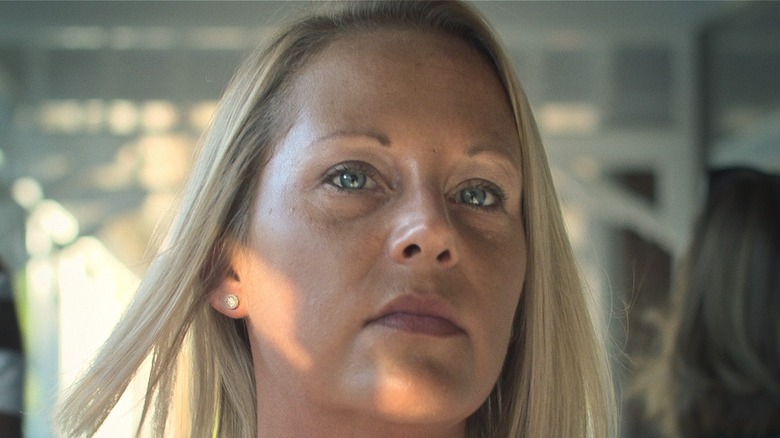 Netflix
When the decision to have a child is made, sometimes nature needs a little push. Because of this, many people may seek out specialized doctors that are able to help in this regard, and skilled in the use of the incredible advances in technology and medicine. However, it seems as if there can be a horror story tucked away with the conception of life, at least according to the Netflix documentary "Our Father."
"Our Father" is based on the real-life actions of Dr. Donald Cline, which came to light when a woman named Jacoba Ballard took a DNA test, only to discover that she has several half-siblings (via Women's Health). Of course, when it becomes apparent that a fertility doctor has used their position and trust to inseminate untold scores of people without their knowledge or consent, there is going to be some sort of reckoning. However, as chilling as this new documentary from Netflix truly is, this isn't the first time this has happened, nor is "Our Father" the first film of its kind to explore such territory.
HBO Max released a documentary called Baby God in 2020
Even though "Our Father" is a harrowing tale of an abusive doctor, it seems like there is also an HBO documentary that also involves an errant fertility doctor who takes advantage of his patients, but the scary thing is that it is not based on the same individual. 2020's "Baby God" is available on HBO Max, and it is about the notorious Las Vegas-based Dr. Quincy Fortier. This doctor inseminated different women over the course of a 30-year span, and the film based on his crimes has a tagline on the movie poster that says, "Some criminals take life. He gave it."
"Baby God" starts off by focusing on Wendi Babst, a retiring detective who takes an ancestry test. However, once the results of the test come back, an unnerving pattern of half-siblings helps her to uncover the crimes of Dr. Fortier. "Baby God" includes several interviews with Fortier's unknowing progeny, and how they cope with such knowledge. In an interview with The Guardian, "Baby God" director Hannah Olson said of the film, "Towards the end, it became about making peace with one's parents, and does it matter what our parents have done? Does DNA matter?" So if true-crime documentaries about criminal fertility doctors are something you are interested in, then it appears as if there are multiple options. 
If you or anyone you know has been a victim of sexual assault, help is available. Visit the Rape, Abuse & Incest National Network website or contact RAINN's National Helpline at 1-800-656-HOPE (4673).