How Accurate Is Netflix's Old Enough?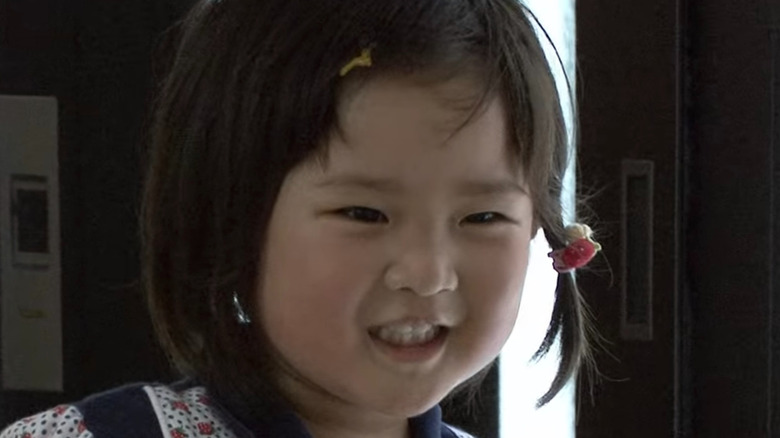 Netflix
Netflix's "Old Enough" is a reality series that depicts young Japanese children on their productive excursions into the community to complete tasks for their families. That's right, it's literally about kids running errands. The series, which has aired irregularly on Nippon TV since the early 1990s, was released internationally in 2022, where it immediately drew a crowd of controversy from American viewers (via CBS). After all, who in America would trust their children, especially children under the age of five, to do literally anything by themselves?
Slowly, though, the word is spreading as to how unique Japan's culture truly is. Sure, America has always understood that there was more dividing our lands than a massive body of water, but "Old Enough" exposed a new depth to the cultural expanse. In response to this, a new line of questioning has risen: Just how accurately does "Old Enough" depict the communities of Japan? Here's the answer, according to an article by The Atlantic.
Old Enough depicts a unified community that trusts children
Netflix's "Old Enough" goes by another name in Japan: "Hajimete no Otsukai," or as it literally translates into English, "My First Errand." This name, perhaps, more accurately represents the core theme of the show than its newer Netflix name because, in Japan, the concept of young children traveling alone is neither novel nor inherently dangerous.
In an interview with The Atlantic, one Japanese family discussed their experiences with trusting not only their children but their community and public transportation as well. They explained that their son, Kaito, had been utilizing the subway system for school matters on his own for years. "The trains are safe and on time and easy to navigate, and he's a smart kid," Kaito's stepmother stated. She did admit, however, that she wouldn't trust public transportation in London or New York the same way.
Dwayne Dixon, a cultural anthropologist which The Atlantic interviewed as well, described this confidence as a result of group reliance and not simply just high levels of self-sufficiency. He explained how the children are taught that anyone can be helpful to other members of their community. Japanese schools cement this concept by tasking their students with rotating chores, which teach them how to function in a literal and physical sense. With this context in mind, it's safe to say that the stars of "Old Enough" are representing their community with a significant level of adorable accuracy.