The Surprising Number Of Years Netflix's Old Enough Has Actually Been Airing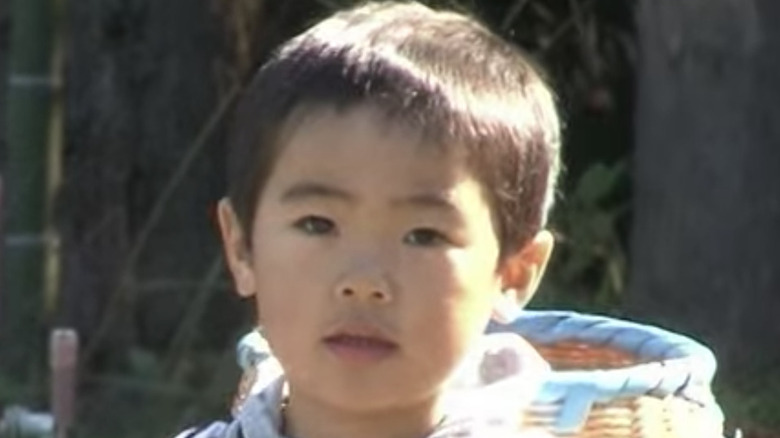 Nippon TV
"Old Enough" is undoubtedly one of the strangest series that Netflix has acquired in recent years, though despite its quirks the show is already well on its way to becoming a viral sensation. "Old Enough" is a reality series wherein toddlers are sent out into the real world to perform errands without any parental supervision. Audiences watch as these children perform everyday tasks like buying groceries or haggling at a fish market, and there's something overwhelmingly heartwarming about watching the kids succeed in completing these chores all by themselves.
Indeed, the show itself is advertised as "Feel-Good" in its official Netflix description, though some viewers have already started to criticize "Old Enough" due to the potential danger the children face without adult supervision. But many viewers likely don't know the amount of work the producers and crew put in to ensure their safety, as The Guardian describes the long investigation of the town and route, as well as the intense selection process for the kids. Supporters praise the series as an example of how we ought to be teaching children valuable life lessons, though it's clear that the series itself has a divisive fanbase in the U.S., to say the least. 
Considering the backlash and debate the show has incurred now that it's on Netflix, it might seem incredible that the show has managed to run for as long as it has, as surprisingly, "Old Enough" has been on the air for over 30 years back in Japan.
Old Enough has been around for over 30 years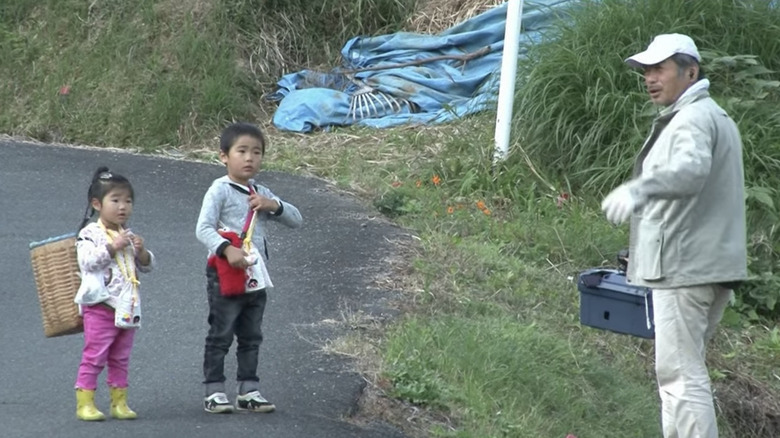 Nippon TV
Netflix's "Old Enough" is actually called "Hajimete no Otsukai," meaning "My First Errand," in Japan, and has been airing irregularly since 1990 (via IMDb). According to The Guardian, the episodes are released quite sporadically, with generally only two three-hour episodes coming out every year, though this infrequent schedule hasn't stopped the series from accumulating a massive following over the years. Around a fifth of the entire Japanese television audience watches "Hajimete no Otsukai" whenever it airs, making it far and away one of the most popular shows in all of Japan. Considering the fact that "Hajimete no Otsukai" has remained so unbelievably successful for over 30 years, it's remarkable that the series has only just managed to find a major audience overseas.
Unlike its Japanese counterpart, Netflix's "Old Enough" is not structured into three-hour-long episodes. Instead, the streamer has broken them up into much shorter segments that focus on one child's efforts to complete their errand at a time. As such, the 20 episodes in "Season 1" on Netflix vary wildly in run time, with some being only seven to eight minutes long, and others stretching out to a full 21 minutes. While we don't doubt that Netflix's "Old Enough" will continue to be remarkably popular on its new platform, it's still a long way from becoming the cultural icon in the U.S. that "Hajimete no Otsukai" has been in Japan for the last three decades.