The Saved By The Bell Star You Likely Forgot Starred In CSI: Miami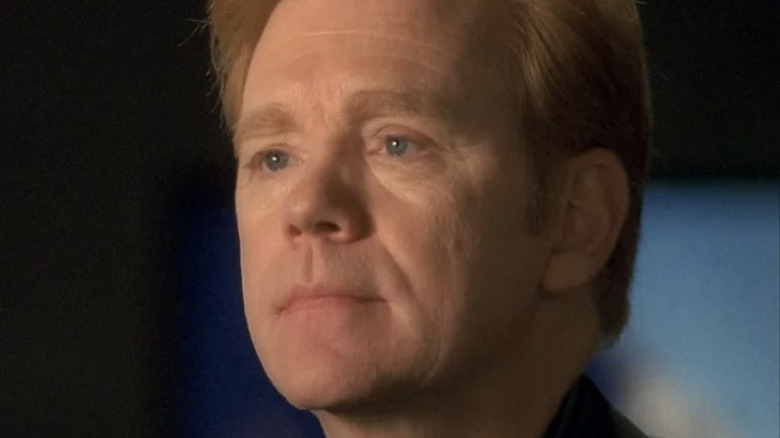 CBS
If you were coming of age in the early 1990s, there's a good chance you kept up with the characters of the NBC teen sitcom "Saved by the Bell," which ran for four seasons from 1989 to 1993 (via IMDb). The show follows the lives of a group of teens who go to the fictional Bayside High School in Los Angeles. The friends included slacker Zack Morris (Mark-Paul Gosselaar), popular cheerleader Kelly Kapowski (Tiffani Thiessen), star jock A.C. Slater (Mario Lopez), feminist and academic Jessie Spano (Elizabeth Berkley), rich kid Lisa Turtle (Lark Voorhies), and the "geek" of the group Samuel "Screech" Powers (Dustin Diamond).
In the years following the show's end, there have been two spin-offs: "Saved by the Bell: The College Years," in which many of the original main cast members participated, and "Saved by the Bell: The New Class" which saw only a couple of the original main cast members return. Years later, in 2020, the series returned with a revival also titled "Saved by the Bell," which focuses mostly on a new set of teenage kids, but also features a few of the original cast members, now adults, as employees of Bayside. 
The "Saved by the Bell" cast went onto other projects in their careers before some of them returned for the 2020 revival. And, in that time, one of the original cast members spent some time on another popular series — albeit in a very different genre — with an arc in "CSI: Miami." So, which "Saved by the Bell" member was it? 
Elizabeth Berkley appeared in CSI: Miami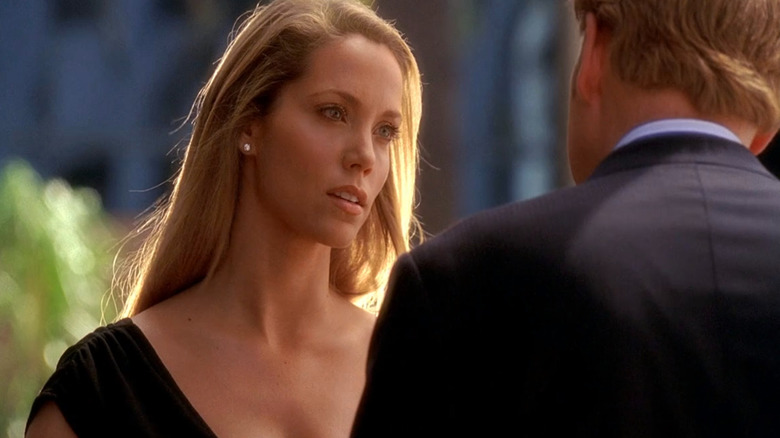 CBS
Over a decade before reprising her role as Jessie Spano on the 2020 revival of "Saved by the Bell," Elizabeth Berkley had a nine-episode arc in Seasons 6 and 7 of "CSI: Miami." Berkley played Julia Winston, the ex-girlfriend of main character Horatio Caine (David Caruso). Years earlier, Julia got pregnant with his child and disappeared, citing the fake name Horatio was going by at the time of their relationship on the birth certificate.
Julia comes back into Horatio's life when her husband's death becomes a murder investigation. It turns out that Julia is involved in the murder of her husband, but it was later revealed that she was being manipulated by her former lover Ron Saris (Kim Coates). Later in the character's arc, we find out that Julia has bipolar disorder and had stopped taking her medication after Ron convinced her to do so. After a suicide attempt, Julia is committed to a mental institution, which is the last development that the audience receives about Julia.
If you or someone you know is struggling with mental health, please contact the Crisis Text Line by texting HOME to 741741, call the National Alliance on Mental Illness helpline at 1-800-950-NAMI (6264), or visit the National Institute of Mental Health website.