Arrow Casts Deathstroke's Son For Season 6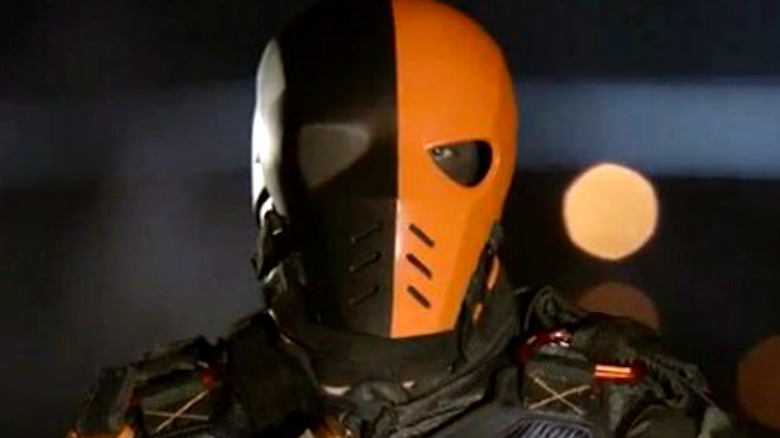 Not only will Deathstroke return to Arrow in season 6, his son will be there, too.
Entertainment Weekly reports that Liam Hall (Camp, Lucifer) has been cast as Joe Wilson, the son of Slade Wilson (Manu Bennett). 
Like his father, Joe Wilson joined the secret Australian military agency A.S.I.S., and he now finds himself in a remote Kasnian prison under the alias Kane Wolfman. After years of brutal fighting, he's now fighting for his life.
Joe is also the same son that Oliver (Stephen Amell) promised information about in exchange for Slade's help in the season 5 finale. Don't confuse him with Grant Wilson (Jamie Andrew Cutler), Slade's potential future son who becomes Deathstroke in the future on DC's Legends of Tomorrow.
Meanwhile, executive producer Marc Guggenheim recently told Collider how the show received permission to bring back Deathstroke for seasons 5 and 6, despite DC's plans to include the character in the upcoming standalone Batman movie. Joe Manganiello (True Blood) was cast to play the part, but it's still not clear if Deathstroke will be included in the movie now that director Matt Reeves took over for Ben Affleck.
"They control these characters, and we went through a period where DC was like, 'We've got plans for Deathstroke that don't involve Arrow,'" Guggenheim said. "And then that changed at the end of this year. We knew we were going to Lian Yu, and we had to see Slade Wilson. So I went to DC and I said, 'Listen, I know you guys have plans for him and that's all cool, but you've got to give us this one because we can't go to Lian Yu and not see Slade Wilson.' And, as part of those conversations, we were like, 'And he'll need to be in the season premiere of season 6, because that ties into our plans and it would be really great if we could tell a Slade Wilson-centric story.'"
Arrow returns to the CW on Oct. 12. While we wait, find out how the characters should really look based on the comics.