The Marvel Movie You Might Have Forgotten Starred Chicago Med's Brian Tee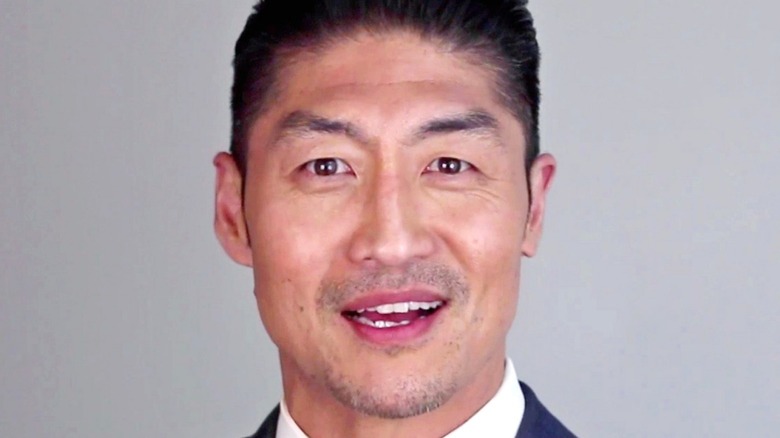 Art Directors Guild/Getty
If you're a fan of the "One Chicago" TV franchise, you know Brian Tee best as Dr. Ethan Choi on "Chicago Med." As an actor, Tee has done plenty of other work outside of "Chicago Med," with an acting career that goes all the way back to 2000. But unless you possess an encyclopedic knowledge of Marvel Comics movie adaptations, you might have forgotten that Tee also played a role in one of their more popular franchises.
At this point, various studios have been making movies based on Marvel Comics characters and stories for decades, and there are so many films that it can be hard to keep track of all the actors who have taken part. So, it's entirely possible that an actor like Tee might have been able to escape your attention. But there is a Marvel Comics film in which Tee appears, and if you're a fan of the actor's work on "Chicago Med," it might be worth a revisit.
Tee has a role in 2013's The Wolverine
The film in question is James Mangold's "The Wolverine," the second solo adventure of Hugh Jackman's Adamantium-enhanced mutant scrapper. Brian Tee appears in the film as Noburo Mori, a corrupt politician who is set to marry Logan's love interest, Mariko (Tao Okamoto). It's not a huge part, and Tee doesn't get any mutant powers to show off in the movie, but it does provide a link between the seemingly disparate "X-Men" and "One Chicago" franchises, which makes it a potentially invaluable bit of casting trivia.
Interestingly, "The Wolverine" is not the only comic book movie Tee has appeared in over the course of his career. If you are curious about what it would be like to see Tee playing an actual comic book supervillain, you can see him take on the role of the Teenage Mutant Ninja Turtles' legendary archfoe The Shredder in 2016's "Teenage Mutant Ninja Turtles: Out of the Shadows."