The Chicago Med Episode You Likely Didn't Know Was Directed By Carl Weathers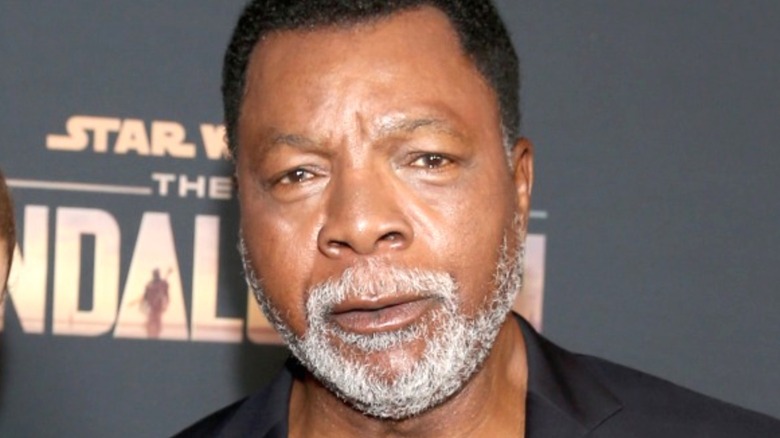 Jesse Grant/Getty
While fans of the One Chicago franchise likely know Carl Weathers best as State's Attorney Mark Jefferies in "Chicago P.D.," "Chicago Fire" and the short-lived "Chicago Justice," they may not realize that the veteran actor also stepped behind the cameras to serve as director for an episode of "Chicago Med."
The truth is, due to the interconnected nature of the One Chicago lineup, it's not at all uncommon for actors to travel freely from one show to another during the various series' popular crossover events. But while the actor-shuffling between One Chicago shows is fairly commonplace, those actors taking on directorial duties is something we don't see every day. For Weathers, however, the transition from actor to director was a logical one, since he's also directed episodes of such high-profile series as "The Mandalorian," "Hawaii Five-0," and "The Last O.G." (per IMDb). With that in mind, which "Chicago Med" episode saw Carl Weathers swap his prosecutor's three-piece suit for a stint in the director's chair?
Carl Weathers directed a crossover episode in Season 6 of Chicago Med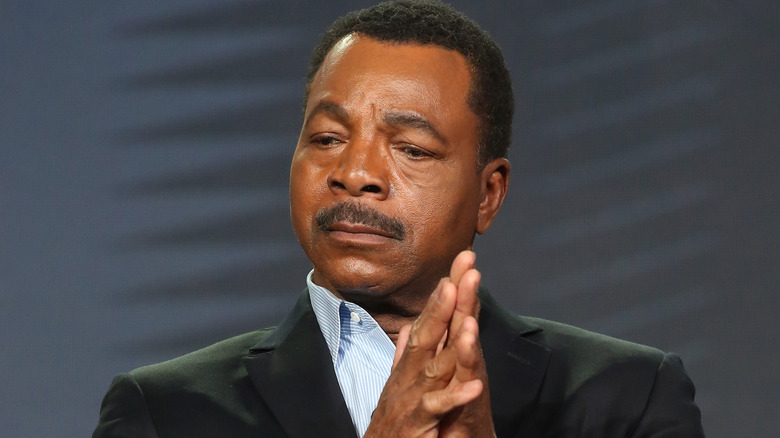 Frederick M. Brown/Getty Images
As it turns out, the episode of "Chicago Med" that Carl Weathers directed was itself one of the above-mentioned crossover events. Titled "Some Things Are Worth the Risk," the episode shares storylines between "Chicago Med" and "Chicago Fire." It sees doctors Ethan Choi (Brain Tee) and Dean Archer (Steven Weber) facing a medical challenge while in the field away from Gaffney Chicago Medical Center while, at the same time, a complex psychological case keeps Dr. Daniel Charles (Oliver Platt) busy at the hospital.
And for Weathers, directing a crossover episode of the show actually made perfect sense. As he told One Chicago Center, he was already schooled in the multi-series format, saying, "Not only had I been on Justice, but I'd been on PD, I'd been on Fire ..." He went on to add that he benefited in a major way from "... interacting with so many of the directors who had directed multiple episodes of series for the Wolf company ..." So, while fans may be surprised to learn he directed an episode of "Chicago Med," as someone totally familiar with all four One Chicago shows, Weathers was the ideal choice to helm an installment of the series, especially a One Chicago crossover.