Zack Snyder Announces Short Film Snow Steam Iron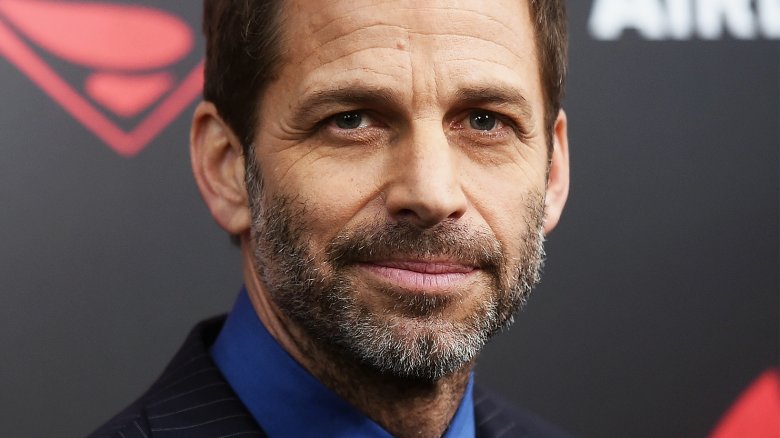 Getty Images
Although Zack Snyder stepped away from directing Justice League due to a family tragedy, he hasn't stepped away from directing.
Snyder, who helmed 300, Watchmen, Man of Steel, and Batman v Superman: Dawn of Justice, revealed on Twitter that he's put together a short film called Snow Steam Iron. He shared a poster of sorts (below) along with the caption: "What can you do with your talented friends and family, no money and a weekend?"
He didn't say anything about the plot, but from the looks of the poster, it looks like it could be a kind of murder mystery. We see the outline of a body with a lot of blood coming from the head area along with a woman crouched nearby.
There's also no word about those "talented friends," but Snyder has definitely filled his contact list with some big names over the years. 
Snyder was the original director on DC's upcoming Justice League, but he left the project midway through production to be with his family after his 20 year-old daughter committed suicide. Joss Whedon (The Avengers) took over, and he'll see the film through until release. 
Ben Affleck, who plays Batman in Justice League, said the movie won't suffer from the change. "[It's] an interesting product of two directors, both with kind of unique visions, both with really strong takes," he said. "I've never had that experience before making a movie. I have to say, I really love working with Zack, and I really love the stuff we've done with Joss."
There's no release date for Snyder's short film, but he said that it's "coming soon." Meanwhile, Justice League arrives in theaters Nov. 17. 
What can you do with your talented friends & family, no money and a weekend? #SnowSteamIron #ShortFilm #ComingSoon pic.twitter.com/vVSEVftjT4

— Zack Snyder (@ZackSnyder) September 8, 2017