Supergirl Sisters Will Be At The Center Of Arrow Crossover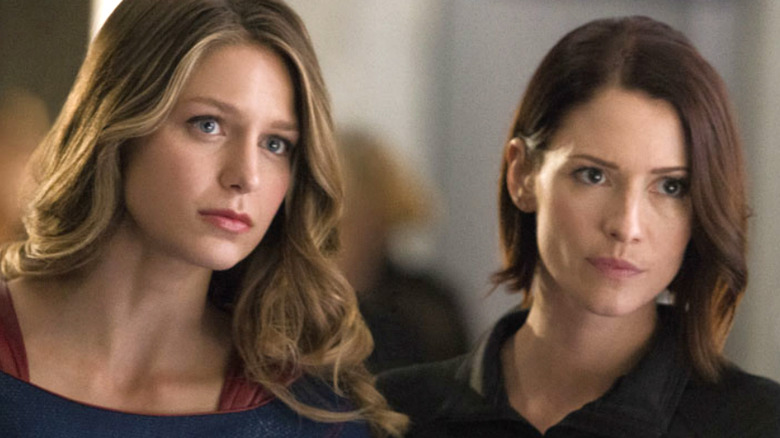 CW
Although Supergirl played a smaller role in last season's Arrow-verse crossover, that won't be the case this year.
Executive producer Andrew Kreisberg told Entertainment Weekly that Kara Danvers (Melissa Benoist) and her adoptive sister Alex Danvers (Chyler Leigh) will be in the middle of everything throughout all four episodes of this season's crossover event in November.
"Kara and Alex are at the center of it through all four hours," Kreisberg said. "One of the things we've been doing a lot this season is getting back to season 1 and really making it Danvers sisters-centric, so a lot of what's going on this season is Kara and Alex doing things in tandem, and the crossover won't be any different."
Earlier this week, TVLine reported that Supergirl has recast the roles of young Kara and Alex with Izabela Vidovic (The Fosters) and Olivia Nikkanen (The Americans). The sixth episode of the upcoming season will reportedly feature a "Midvale" story that goes deeper into the Danvers family's past. Young Kara was previously played by Malina Weissman, who now stars on Netflix's Series of Unfortunate Events.
Arrow boss Marc Guggenheim previously told EW that the new crossover event will have a more "emotional" storyline than last season's "Invasion" crossover. According to The Hollywood Reporter, it might be a wedding that brings all the heroes together.
We'll find out more as we get closer to the new season, premiering on the CW in October. Meanwhile, take a look at Supergirl's insane history.