Why Jeffrey Dean Morgan Had Some Harsh Words For The Walking Dead Fans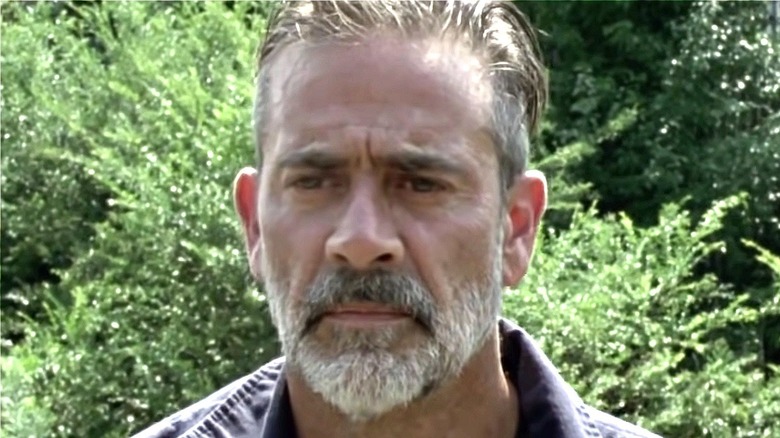 AMC
"The Walking Dead" has been on the air for 12 years, which is no small feat for any TV show. Throughout its 11 seasons, the AMC series has chronicled various survivors as they search for safety and try to avoid the undead in a zombie-plagued post-apocalyptic world. Then again, as is often the case with horror, the creatures are nothing compared to the monster that is humanity. However, "The Walking Dead" is also the type of series that makes viewers wonder what they'd do if they had to navigate a zombie apocalypse, and fans just can't get enough of it.
Of course, there is a often negative side to any show with a passionate fan base. "The Walking Dead" franchise is no stranger to viewers expressing some heated opinions. At the worst of times, however, their criticism is vitriolic. Earlier this week, it was reported that Melissa McBride had exited the planned spin-off series which was set to follow Carol and Daryl (Norman Reedus) after the events of "The Walking Dead." Unfortunately, some fans reacted to the news very negatively, which prompted Jeffrey Dead Morgan, who plays Negan, to address them.
Jeffrey Dead Morgan addressed toxic fans of The Walking Dead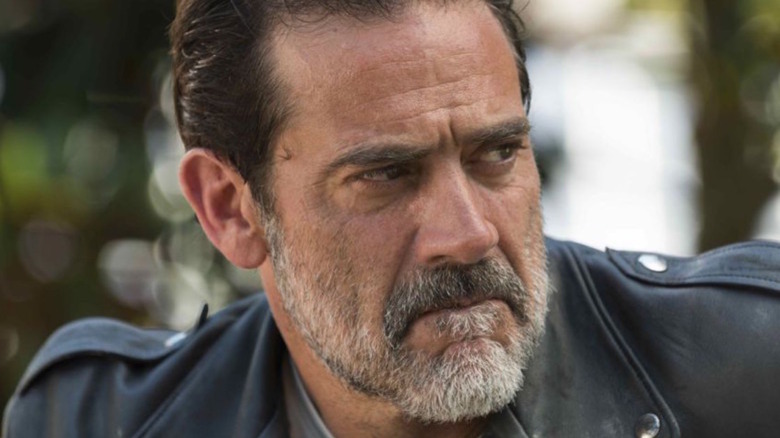 AMC
Melissa McBride reportedly dropped out of the planned "The Walking Dead" spin-off following an unexpected change in the creative direction of the franchise (per TV Line). However, in a statement that AMC put out afterward, it was said that the filming commitments would be "logistically untenable" for the actor (via NME). These reasons weren't good enough to satisfy some angry fans, however, as they proceeded to lash out at McBride and Norman Reedus for her departure.
Jeffrey Dean Morgan, meanwhile, was quick to defend his co-stars. The actor took to Twitter on April 29, 2022, and shared his thoughts on some fans' negative and accusatory responses to the matter. "Some of you have gone WAY too far. TOXIC. Attacking norm for crap he has NOTHING to do with? Melissa made a call that was hers alone. She wants/needs a break. Respect that," he wrote. "Factors involved that are nobody's business. Norm, who's given more than anyone to you all.