Gal Gadot Almost Played Furiosa In Mad Max: Fury Road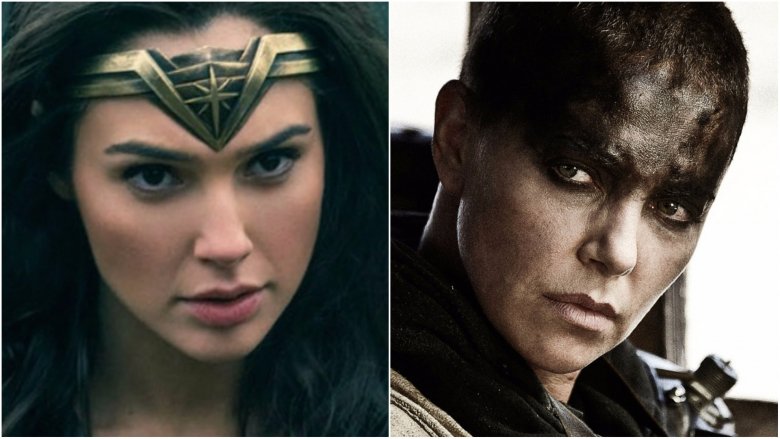 How do you think Gal Gadot would look with a buzzcut? Probably still amazing.
Gadot told The Hollywood Reporter's Awards Chatter podcast that she was in the running to play Furiosa, Charlize Theron's character in George Miller's epic Mad Max: Fury Road. It was actually one of many roles she almost got before she became a legitimate icon as Diana Prince.
"I had so many 'almosts' for big, great things, but I was never big enough of a name," she said. "It was always me and 'the big name.'"
Gadot, who was crowned Miss Israel and enlisted in the Israeli Defense Forces before she became a model and actress, was so frustrated with the business that she almost quit. But everything worked out in the end. She was called for a secret audition with Warner Bros., which led to her being cast as Wonder Woman in the DC Extended Universe. She debuted as the character in Batman v Superman: Dawn of Justice.
As for her relationship with Theron, who arguably stole the show in Fury Road, Gadot said there's no bad blood. They're both good friends with Patty Jenkins, who directed Gadot in Wonder Woman and guided Theron to an Oscar in 2003's Monster. In fact, Theron said that Jenkins offered her a role in Wonder Woman (probably as either Hippolyta or Antiope), but she turned it down.
Meanwhile, Gadot is set to return for the Wonder Woman sequel, slated to arrive Dec. 13, 2019. But we'll first see her as the character again in Justice League, which hits theaters Nov. 17. 
Until then, check out a few more actors who turned down big DC roles.