The Real Reason Alexandra Paul Left Baywatch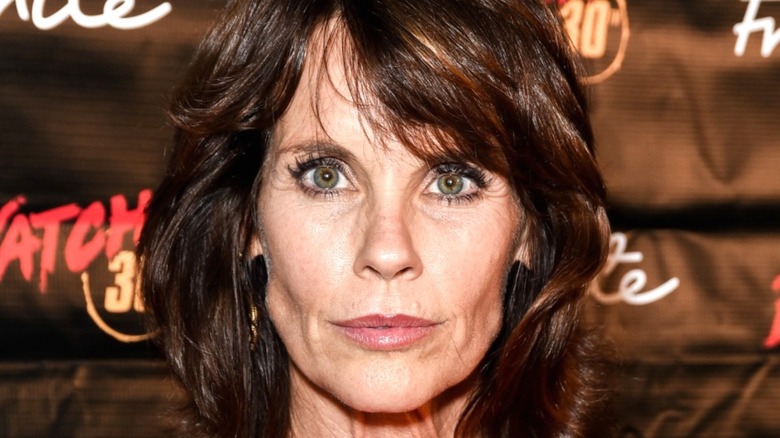 Presley Ann/Getty Images
Alexandra Paul got her start in acting in 1982 when she starred as Laurie Caswell alongside another yet-unknown actress named Daryl Hannah in the television film "Paper Dolls" (via IMDb). It wasn't long before she was getting cast in enviable roles, such as Leigh in Stephen King's "Christine," Sunny alongside Jeff Bridges in "8 Million Ways to Die," and Connie Swail in 1987's "Dragnet," starring Dan Aykroyd and Tom Hanks. Despite her success in her early career, nothing prepared her for the level of international recognition she received in 1992 after taking on the role of Lt. Stephanie Holden on "Baywatch."
It's been 25 years since "Baywatch," and Paul has since starred or guest-starred in over 60 projects (via IMDb). She runs a weekly podcast with Olympian Dotsie Bausch about healthy, plant-based eating, and also has her own wellness coaching company. She is also a fierce animal rights advocate and was most recently arrested in 2020 when she tried to rescue a pig from a slaughterhouse. But despite all her accomplishments, she's still — and probably always will be — best remembered for her five years on "Baywatch." And while many other actors would be annoyed at this, Paul doesn't mind. She still looks back at her time on "Baywatch" as the best job in her long career (via Loaded). Given how fondly she looks back on her time on the show, it may surprise fans to hear why she left.
Alexandra Paul left Baywatch because she felt it was time to move on
While "Baywatch" stars like Yasmine Bleeth and Jeremy Jackson left the show because of drugs (via Esquire), and others like Pamela Anderson left to focus on family, Alexandra Paul's exit from the show wasn't toxic or filled with drama. She simply felt her time with the show was done, and she wanted to explore other roles and opportunities. "I knew I needed to leave but I was so sad about it at the same time," she said in an interview with Loaded. "I would call my co-star Jaason Simmons and weep about my decision. But even though in my contract I was allowed to leave to do other projects during the filming season, and even though we shot just five months a year so there was plenty of time for other work, I felt it was time to move on."
Paul still loves to talk about her time on "Baywatch," and is more than happy to discuss it when it's brought up in interviews. But she also likes to make it clear that she has a lot of passions, ranging from her animal rights activism to her health and fitness coaching. While she's always happy to look back on how far she's come since "Baywatch," Paul obviously has a lot of goals and work in her life she still plans to accomplish.