The Chicago Med Star You Might Have Missed In Captain America: The Winter Soldier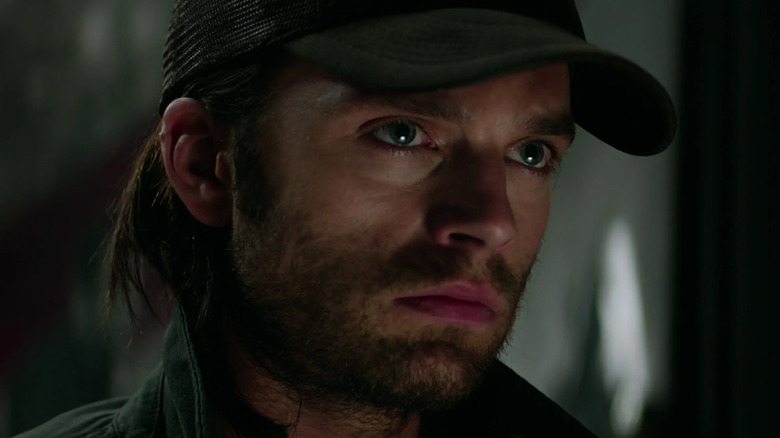 Disney/Marvel Studios
"Chicago Med," with its talented cast, is one of those television shows that often causes its viewers to ask, "Where have I seen this person before?" For instance, there's Oliver Platt, who plays Daniel Charles in "Chicago Med," and has been in movies such as "Bicentennial Man" and "Lake Placid." Colin Donnell, who plays Connor Rhodes, has appeared in the television shows "Arrow," "Pan Am," and "The Affair." Of course the impeccable S. Epatha Merkerson not only lends her talents to the role of Sharon Goodwin, but has also appeared in big name movies like "Jacob's Ladder" and "Lincoln."
However, as big as some of those roles might be, there might be no franchise bigger than the Marvel Cinematic Universe, and there's at least one actor who crossed the multiverse between the worlds of big Chicago events and Infinity Stones, respectively. This occurred in "Captain America: The Winter Soldier," which was Captain America's (Chris Evans) second solo outing. The movie involves a vast conspiracy that sees Steve Rogers cast as a villain in the eyes of most S.H.I.E.L.D. members, as he slowly uncovers a conspiracy involving HYDRA that is far deeper than it appears. The film features many actors playing everything from S.H.I.E.L.D. agents to HYDRA ones (or are they one and the same?) — and everything in between — but there's one particular face that makes a surprising cameo in a scene involving Sharon Carter.
Dominic Rains appears in Captain America: The Winter Solider as a CIA Instructor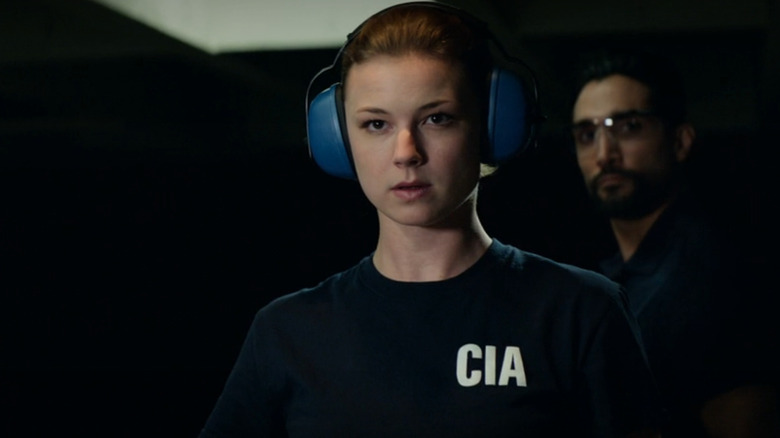 Disney/Marvel Studios
It turns out that Dominic Rains, who plays Dr. Crockett Marcel in "Chicago Med," actually appears in "Captain America: The Winter Solider" as an unnamed CIA instructor (via IMDb). 
Briefly seen toward the conclusion of "The Winter Solider," Rains appears behind Sharon Carter (Emily VanCamp) as she practices at a firing range. Carter's aim is unerring, and she hits the bullseye again and again. This scene is a blink-and-you-miss-it appearance of Rains, and he does not have a speaking line, nor is he addressed by any other character. The biggest takeaway from this scene is that Sharon — in light of the takedown of S.H.I.E.L.D., following the discovery by Captain America and Black Widow (Scarlett Johansson) that it has been infiltrated by HYDRA — is shifting her talents toward a different U.S. intelligence agency, the CIA, which makes sense.
Surprisingly, this wouldn't turn out to be Rains' last Marvel role. His work here must have got somebody's attention, because he later went on to play the Kree villain Kasius in ABC's "Agents of S.H.I.E.L.D." series. Either way, "Chicago Med" fans now have a reason to watch "Captain America: The Winter Soldier" again, in order to catch a quick glimpse of the popular doctor.