What Has Colin Donnell Been Up To Since Leaving Chicago Med?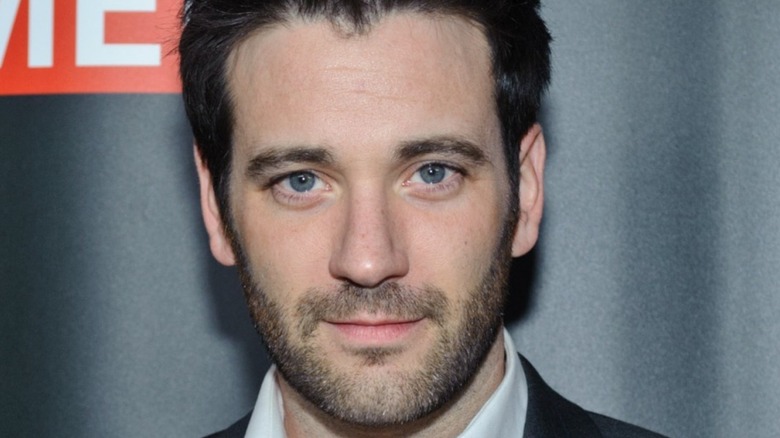 Timothy Hiatt/Getty
Colin Donnell's character Doctor Connor Rhodes is a fixture in the "One Chicago" universe. Appearing in over 84 episodes between 2015 and 2019 of "Chicago Med," plus four episodes in both "Chicago P.D." and "Chicago Fire," per his IMDb profile, Rhodes certainly has an impact on his fellow first responders and emergency personnel co-workers on all three shows. When Rhodes is introduced, his history is somewhat murky, but as "Chicago Med" progresses, his details are more fully fleshed out.
It turns out that Rhodes is actually the son of a wealthy, unfaithful father who often chose work over his family. Additionally, his mother died due to mental health-related concerns. This leads Rhodes to be somewhat reserved when it comes to personal details, and he tries to hide his background and build a barrier between his personal life and his professional life. However, this only works for a time. Eventually, he becomes increasingly sensitive to others meddling and manipulating his life. At the start of Season 5, he leaves Chicago in order to start his life anew and with little distraction.
So, what has Donnell been up to since his departure from "Chicago Med?"
If you or someone you know is struggling with mental health, please contact the Crisis Text Line by texting HOME to 741741, call the National Alliance on Mental Illness helpline at 1-800-950-NAMI (6264), or visit the National Institute of Mental Health website.
Donnell appeared in multiple TV projects after Chicago Med
Before donning his white lab coat for a long day at Gaffney Chicago Medical Center, Donnell played Tommy Merlyn on The CW series "Arrow." According to his IMDb page, he still played the role during and after his tenure on "Chicago Med." He appeared in more than 25 episodes of "Arrow" between 2012 and 2020, with his last appearance happening on the series' final episode, "Fadeout." Tommy is the best friend and, later, an antagonist to Oliver Queen (Stephen Amell). He even takes up the moniker of "Dark Archer" for a spell.
Besides acting on "Arrow," Donnell has also appeared in two TV movies since he left "Chicago Med." His IMDb page reports he first showed up in the 2020 romance "Love on Iceland," which stars Donnell, Kaitlin Doubleday, and Preston Sadleir. This direct-to-TV movie also aired on the Hallmark Channel. In typical Hallmark fashion, the story follows a renewed romance between two ex-lovers as they tour Iceland. Donnell's next TV movie is also another product of Hallmark: 2021's "To Catch A Spy" (via IMDb). Unlike the previously Hallmark project, this feature is predominantly a thriller-mystery that involves the falling death of an individual at a hotel in Malta and the people trying to solve the case.
Luckily for fans of Donnell's work, he has an upcoming television show soon on the horizon called "Irreverent," which also stars P.J. Byrne, Robert Rabiah, Wayne Blair, and Kylie Bracknell. The show is set to premiere on June 1 on Peacock (via IMDb). Donnell plays the role of Mack on this future show, and the character is a former go-between for Chicago-based gangs, but he retreats to Australia and takes up a cover as a reverend (via Deadline).