The Kate Moment That Still Makes This Is Us Fans Cringe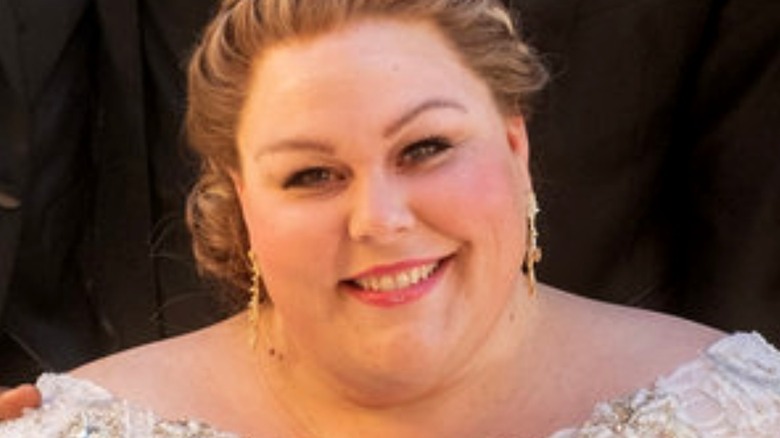 Ron Batzdorff/NBC
As NBC's "This is Us" moves toward its series finale, fans have begun to reflect upon the previous five seasons that got them here. The Pearson family — "Big 3" triplets Kate (Chrissy Metz), Kevin (Justin Hartley), and adopted sibling Randall (Sterling K. Brown), head of the family Rebecca (Mandy Moore) — and their various spouses and children have been causing audiences to cry for years now. If you thought dealing with the death of patriarch Jack (Milo Ventimiglia) was tough, that moment's had nothing on the rampant goodbyes, hellos, celebrations, and losses the group has been forced to face this season. High points like Kate's wedding and Randall joining the senate have clashed with heartbreakers like Toby and Kate's divorce, Kevin's inability to manage a steady relationship, and Rebecca's slow cognitive decline. It's a lovely reflective portrait of how life works, capturing the good, the negative, and the just plain strange of being alive.
Aside from those big emotional highlights and lowlights, there are also those scenes that just plain feel weird. This moment in particular makes fans on the "This is Us" subreddit still cringe years after the fact for a number of reasons. Which scene still has them wincing about Kate's choices years later?
Fans still wince at Kate confronting Marc
In Episode 5 of Season 5, "A Long Road Home," Kate finally attains closure with her ex-boyfriend, Marc (Austin Abrams). Her teenage relationship (she was sixteen and he was 24) with Marc resulted in Kate terminating a pregnancy and her realization that his dismissive and often cruel behavior wasn't representative of what true love ought to be.
Years later, Kate tracks down Marc on Facebook. She finds him at the music store where he works and finally has it out with him. He continues to be facile and dismissive. "You're the disease, and I'm cured," she informs him, finally letting go of the connection for once and for all.
Fans at the subreddit are not a fan of the storyline. "Kate confronting Marc at his job was like the cringiest s*** I ever saw ... 'Oh hey, hubby, let's take an enormous trip to see an ex boyfriend of mine so I can tell him off.' That's so ridiculous. And a relationship from 20 years ago? If I show up to an ex's place of work, telling them I found where they were on Facebook, and I traveled long distance to talk to them I'd get the cops called on me," said u/basskev. "HEY MARK, WATCHA GONNA DO ? LISTEN TO THE CRINGE SPEECH KATE GIVES YOU," said u/Herecomescudder.
Many other fans agreed that this is the show's cringiest moment. But the good news is, considering "This is Us" has a solid reputation, it seems to have been a small misstep.