The Bones Episode You Likely Didn't Know Was Directed By Emily Deschanel's Father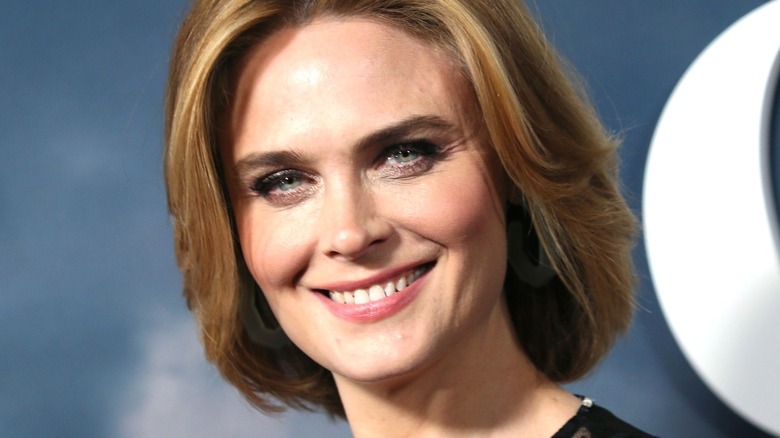 David Livingston/Getty
"Bones" aired nearly 250 episodes when it was on the air. The crime series, which premiered in 2005 and came to an end in 2017, followed the adventures of a forensic anthropologist (played by Emily Deschanel) and an FBI Special Agent (played by David Boreanaz) as they teamed up to investigate any murders that came their way. However, while Deschanel and Boreanaz are best known among "Bones" fans for their on-screen performances as the show's two leads, both actors contributed heavily to the series behind the scenes as well.
During his time with the show, Boreanaz directed a total of 11 episodes of "Bones," beginning with a Season 4 installment titled "The Bones That Foam." Deschanel, meanwhile, directed one episode of "Bones" when she helmed the show's Season 12 premiere, titled "The Hope in the Horror." As of this writing, that "Bones" episode remains the only TV installment that Deschanel has ever directed (via IMDb).
Considering her limited directorial experience, "Bones" fans may be surprised to learn that Deschanel is actually the daughter of renowned cinematographer and director Caleb Deschanel. As a matter of fact, the Academy Award-nominated cinematographer even directed an episode of "Bones" before either of the show's two stars did.
Caleb Deschanel directed a Season 2 episode of Bones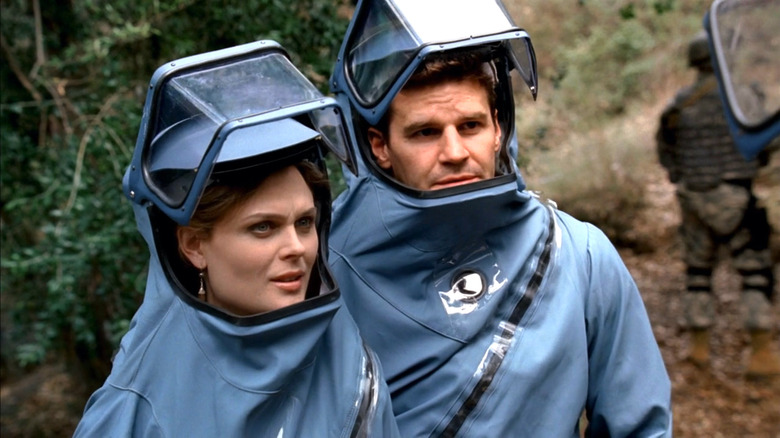 Fox
In 2007, Emily Deschanel's father, Caleb, directed the penultimate episode of "Bones" Season 2 (via IMDb). The episode, titled "The Glowing Bones in the Old Stone House," picks up with Deschanel's Temperance "Bones" Brennan and David Boreanaz's Seeley Booth when they are sent into an old house to investigate a set of bones that are mysteriously glowing. The episode follows the duo as they do their best to not only determine the identity of the case's central victim but also why their bones are glowing. On IMDb, the episode currently holds an impressive 7.7 average rating out of 10.
The "Bones" installment remains Caleb Deschanel's most recent directorial outing, but it wasn't the first notable episode of TV that the famed director and cinematographer actually helmed. Over the course of his career, Deschanel also directed episodes of "Conviction," "Law & Order: Trial by Jury," and "Twin Peaks." Outside of his TV work, Deschanel has also received Academy Award nominations for his work as a cinematographer on films like "The Right Stuff," "The Natural," "Fly Away Home," and "The Patriot."
Obviously, his "Bones" outing holds a little more significance than his other directorial efforts. After all, it allowed him and his daughter to work together on the same project.