Kingsman: The Golden Circle Will Be 'Unpredictable,' Emotional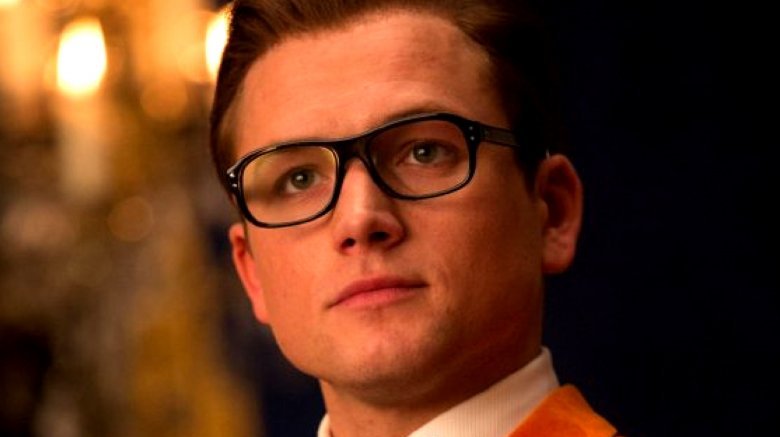 The upcoming Kingsman sequel is going to pack a serious punch, both physically and emotionally.
Kingsman: The Golden Circle co-writer Jane Goldman spoke to Den of Geek about the flick, how the creatives approached the story, and what makes it unique from the 2014 original. According to Goldman, the sequel will go "unpredictable emotional directions," and that's what she believes makes it so thrilling.
"I think the challenge is just wanting to do more of the same, but wanting to keep what made Kingsman feel fresh and interesting. Kingsman can, with its history, surprising and consistently go in directions you didn't expect, both in terms of the characters' emotional journeys and in terms of the kind of outrageous, absurd, or surprising kind of action that you see," she explained. 
As evidenced by the somewhat zany marketing for the film, Kingsman: The Golden Circle is expected to be equal parts outrageous and cinematically inventive in terms of action, and emotionally resonant. Goldman touched on this aspect of the movie, stating that she and director Matthew Vaughn sought to take the winning elements of the first installment and elevate them to new heights.  
"The main thing is we want to continue to be unpredictable," said Goldman. "So the story [in Kingsman: The Golden Circle] goes through some very unpredictable emotional directions, and also you have the moments of absurdity that I hope will leave audiences surprised and delighted. It's more outrageous than the first one, but it's certainly not about 'Oh, we have to be more gory, or more intense.' There are some amazing action sequences that hopefully they'll be surprising in ways audiences weren't expecting to be surprised."
One of those aforementioned emotional directions will likely see Gary "Eggsy" Unwin (Taron Egerton) and Harry (Colin Firth) reuniting. Then again, there's a good chance, given how unpredictable the film is promised to be, that the film will dive into previously untapped areas of nuance, character development, and backstory. 
As for whether a third Kingsman is in the cards, Goldman revealed, "There's definitely conversation, certainly nothing written in stone, but lots of ideas have been talked about. So yeah, I would not be surprised if a third one happens."
The Kingsman sequel also stars Mark Strong as Merlin, Julianne Moore as the nefarious villain Poppy, Jeff Bridges as Agent Champagne, Pedro Pascal as Agent Whiskey, Channing Tatum as Agent Tequila, Sophie Cookson as Roxy, Halle Berry as Ginger, Poppy Delevingne as Clara Von Gluckfberg, and Hanna Alström as Princess Tilde. Here's the full synopsis for the film: "When their headquarters are destroyed and the world is held hostage, the Kingsman's journey leads them to the discovery of an allied spy organization in the US. These two elite secret organizations must band together to defeat a common enemy."
Kingsman: The Golden Circle is set for release on September 22. Until then, take a look at the other films that will blow you away in the next few months.