Game Of Thrones' Jonathan Pryce To Play Pope Francis In Netflix Feature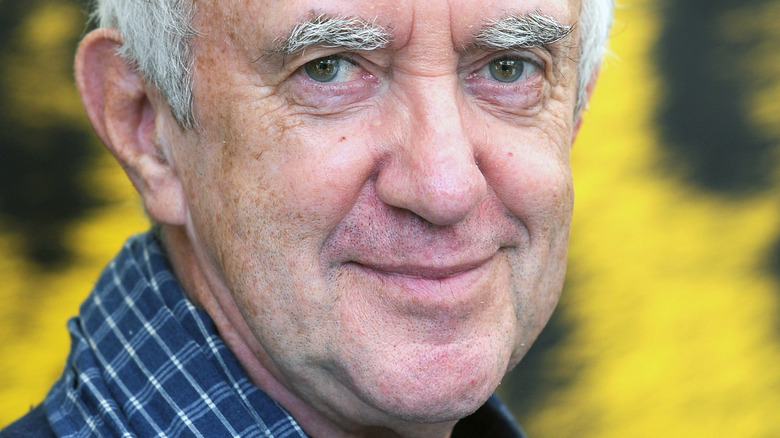 Getty Images
The High Sparrow is about to get a whole lot holier.
Deadline reports that Game of Thrones actor Jonathan Pryce, who plays the power and piety-crazed High Sparrow in the HBO fantasy series, has been cast in The Pope, an upcoming film housed at Netflix. The feature will join the streaming service's ever-growing roster of fresh, original content. 
Pryce will take on the role of Pope Francis, the current head of the Roman Catholic Church, and will be joined by another revered actor, Silence of the Lambs star Anthony Hopkins, who will portray Pope Francis' predecessor, Pope Benedict. 
The Pope chronicles the election of Pope Benedict and his eventual resignation from the position of religious power, which leads the Argentinian Cardinal Jorge Mario Bergoglio to ascend, albeit reluctantly, to the papacy and establish himself as Pope Francis. This move was a historic one, as Bergoglio became the first man outside of Europe to become the Pope since the 8th century and the first Jesuit pope in history. 
Pope Francis' humility and devotion to the underprivileged and poor has made him a massive force for change, tolerance, and understanding among people. This will be highlighted in the film, as Netflix explains that it will examine "the relationship and opposing visions between two of the most powerful leaders in the Catholic Church, both of whom must address their own pasts and the demands of the modern world in order to move the church forward."
Filming on The Pope is set to start in Argentina in November. City of God helmer Fernando Meirelles directs from a script written by The Theory of Everything scribe Anthony McCarten, who adapted the story from his own stage play. 
Both Pryce and Hopkins have been stirring up trouble on HBO, with Pryce on Thrones and Hopkins starring as Dr. Robert Ford on Westworld. 
As we wait to hear more information about The Pope, check out the upcoming Netflix originals you didn't know were being made.