The Best NCIS Season 4 Episode According To IMDb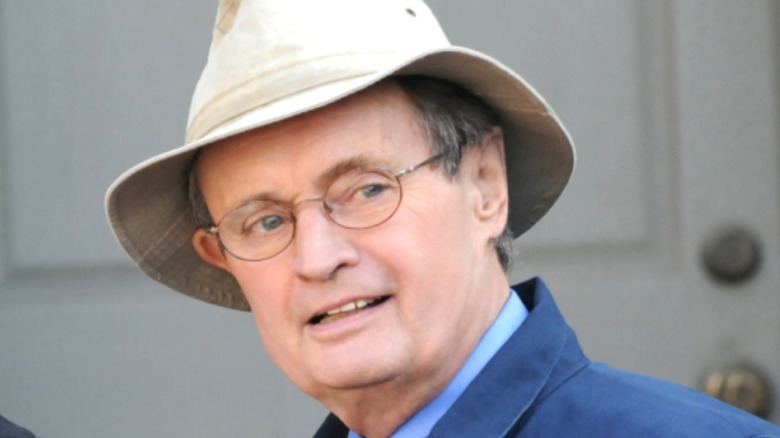 Michael Yarish/CBS
"NCIS," the procedural series that centers on a group of special agents in the Naval Criminal Investigative Service as they solve heinous crimes, has been running for a long time. Across its 19-and-counting seasons, the show has taken its central cast of characters on a non-stop rollercoaster ride of mystery, drama, and action. Along the path of this journey, there have been some truly standout episodes, moments, and cases that fans have loved, along with a fair few swings-and-misses ... and, to be fair, some outright stinkers.
However, if one returns to the show's relatively early days of Season 4, there is one particular episode that's more than worth a look back on, as fans have since ranked it as the very best out of its respective season. It doesn't take much more than a look at the episode's synopsis to start to form an idea of why it's held in such high regard, as it manages to craft one of the most creative plots from throughout the entire series. Premise aside, though, there's another factor that makes this episode stand out so greatly from its peers, and a lot of it has to do with a fan favorite character, Special Agent Ziva David (Cote De Pablo).
Fans rank Dead Man Walking as the best episode of Season 4
It seems that many "NCIS" viewers have a particular affinity with Season 4, Episode 16, titled "Dead Man Walking." According to IMDb, the episode holds an average user rating of 8.6 stars out of 10, making it the best-rated episode of the fourth season.
The episode saw the central team embark on a peculiar case brought to their attention by Navy Lieutenant Roy Sanders (Matthew Marsden). Realizing that someone has maliciously exposed him to radiation poisoning, Sanders asks the team to solve his own murder before he has even died. Fortunately, the team finds the culprit and carries out justice. That's a creative plot, for sure, but even putting aside the uniqueness of these elements, the case itself led to some really compelling emotional scenes between Sanders and Special Agent Ziva David, showing audiences a whole new side of one of their favorite characters.
Simply put, "Dead Man Walking" was a surprisingly poignant and engaging episode of "NCIS," and those distinguishing characteristics have allowed it to carve out a legacy for itself as one of the best episodes not just from Season 4, but from across the show in its entirety. For fans who picked up the series later down the line — or even for those who haven't seen the episode since it aired in 2007 — this is certainly one entry worth returning to.