The Transformation Of Cote De Pablo From Childhood To NCIS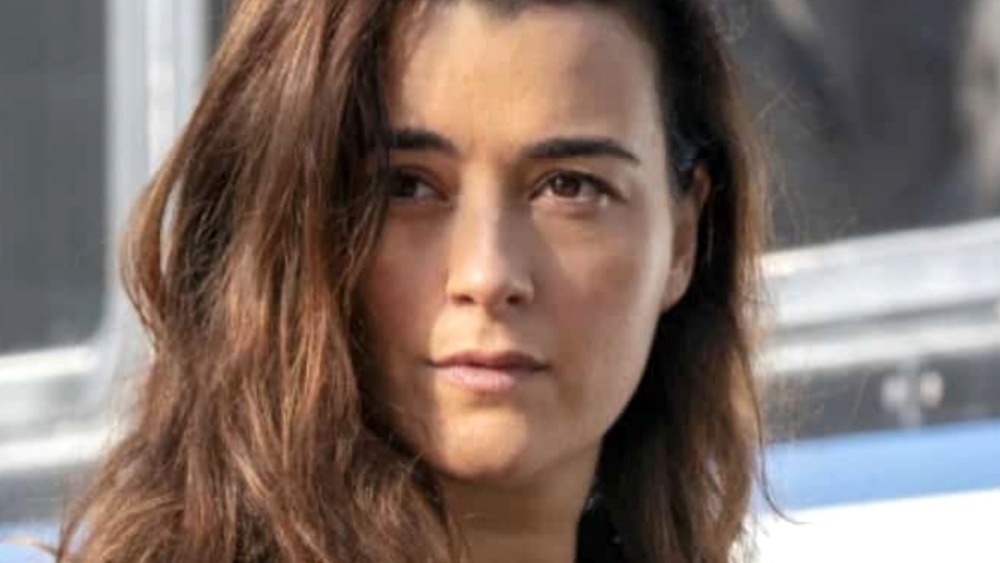 Many people will recognize Cote de Pablo on sight. The Chilean-American actress has made a name for herself on television, with her most well-known role being Special Agent Ziva David on the CBS series NCIS. The long-running show started in 2003, but de Pablo joined at the beginning of the series' third season. Today, NCIS is currently airing its 18th season — almost unheard of for fictional live-action series — and has made a lasting impact on television. The crime drama's 18 seasons are only beaten by Lassie, Gunsmoke, Law & Order, and Law & Order: Special Victims Unit, but who knows, it might even surpass their record someday soon.  
As for de Pablo, the actress plays David, an Israeli, ex-Mossad agent with a hard exterior, from season 3 to the beginning of season 11. She left the show after that, only returning for a short arc in 2019 to finish up her character's storyline with the team and her love interest, Tony DiNozzo (Michael Weatherly). While her role as David is arguably what de Pablo's most known for, the actress had a long and interesting journey to becoming this character. With a strong passion for acting and music from a young age, de Pablo pursued the arts through school and beyond, slowly transforming to become the actress people know and love today. 
An acting class sparked Cote de Pablo's love of theater and entertainment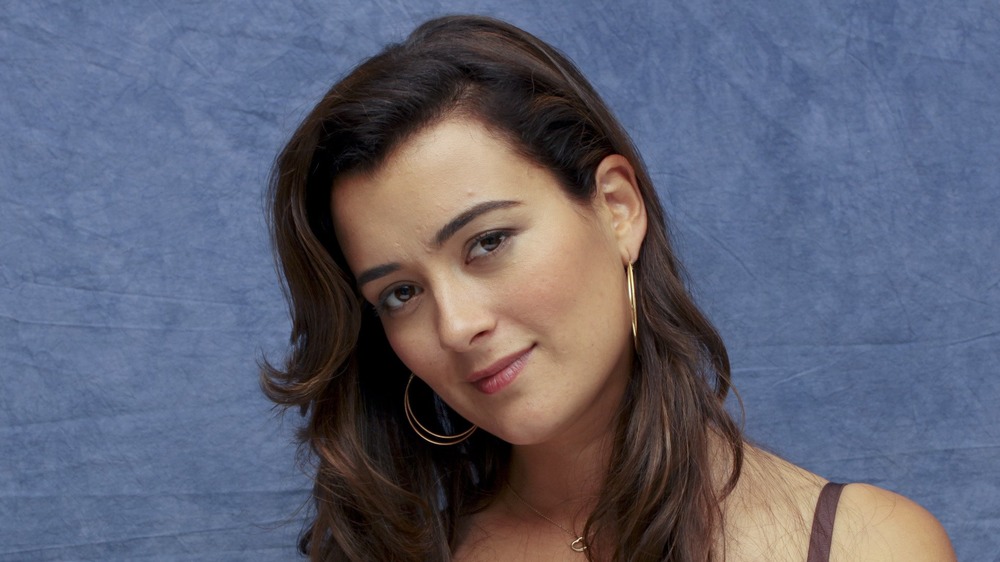 Fotos International/Getty Images
Born María José de Pablo Fernández in Santiago, Chile, de Pablo and her family moved to Miami, Florida after her mother got a job at a Spanish-language television network. When she first moved to the United States, other kids had trouble pronouncing María José, so de Pablo told them to call her Cote, which is a traditional nickname for María José. As a child, de Pablo loved music and entertainment, but her drive for the arts didn't really start until she attended an elective drama class in middle school.
Speaking with Carnegie Mellon Today, de Pablo shared that the drama class helped her with her English speaking, while also pushing her to get over social anxiety. De Pablo reminisced about her childhood, saying, "I remember, I was on stage in a scene and something happened, and I called somebody 'a bastard,' [...] and my teacher took me offstage, gave me detention. I said to myself, 'There's something very wrong with this class. ...People must express themselves on stage and have to be able to get it all out there.' I knew I just needed to find the proper class." After middle school, de Pablo attended New World School of the Arts, pursuing her newfound passion. Then at only 15 years old, de Pablo worked as a co-host for the Latin-American talk show Control. She hosted episodes along with Carlos Ponce, a former host of Entertainment Tonight. 
Early on, de Pablo found the direction she wanted her life to go in and worked for it, leading her down the path to NCIS and a successful acting career.
Cote de Pablo grew up studying music and acting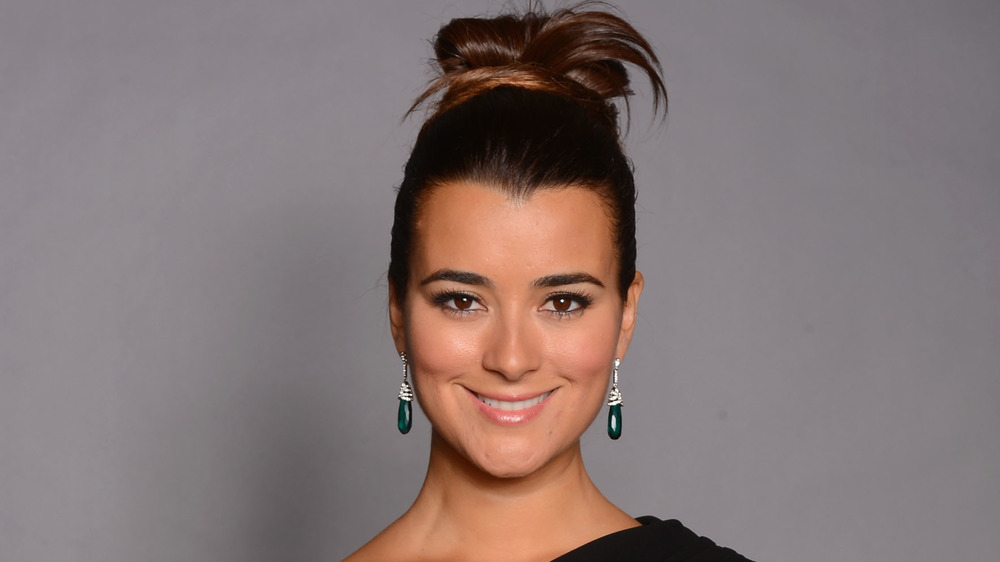 Mark Davis/Getty Images
After high school, de Pablo intended to continue her studies in college. In the same interview referenced above, de Pablo discussed how she knew that Carnegie Mellon University, a prestigious college in Pittsburgh, Pennsylvania known for its fantastic music theater program, was the right place for her. 
De Pablo noted that the professors and other faculty seemed to really understand her, welcoming and celebrating everyone's differences. She recalled, "I always felt like they understood me. I was pretty complex: I was an immigrant, and my family was very far away. I was both incredibly fragile and incredibly strong, and I think they could see that, and I will always be grateful for that." Carnegie Mellon University has had many famous people come through its doors over the years. Just a few recognizable names are Ted Danson, Holly Hunter, Renée Elise Goldsberry, Ethan Hawke, Billy Porter, and the list goes on and on. 
While at CMU, de Pablo participated in many plays, such as And the World Goes 'Round, The Fantasticks, and A Little Night Music. De Pablo graduated from the university in 2000, completing a Bachelor in Fine Arts in Musical Theater.
Cote de Pablo's move to NYC and the start of her acting career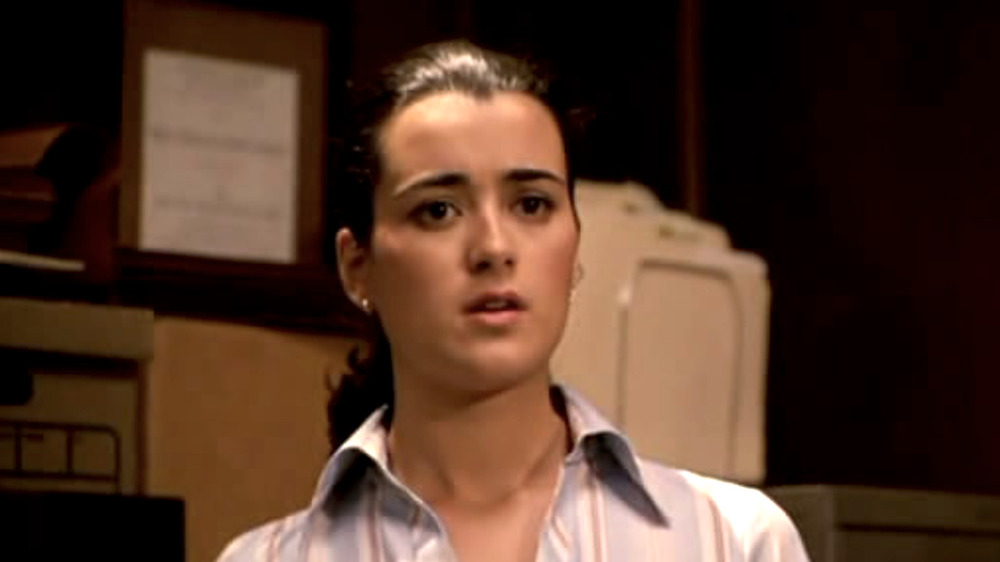 Fox
After college, de Pablo understood that her best move was to relocate to New York City and simply start going to auditions, so she did. In an interview with the Jewish Journal, de Pablo spoke about the stark change of life she experienced when she moved to New York City. De Pablo constantly went to auditions, working "as a waitress in an Indian restaurant in Manhattan and an Italian eatery in Brooklyn" to pay the bills. Through hard work and patience, de Pablo ended up slowly getting parts with the New York City Public Theater, then her first screen appearance in All My Children.
She also had guest parts on the television series The $treet and The Education of Max Bickford, along with a voice acting role in the video game ToCA Race Driver. De Pablo's passion for music still thrived, and she portrayed Dolores Fuentes in the musical Mambo Kings, based on the 1989 Pulitzer Prize-winning novel The Mambo Kings Play Songs of Love by Oscar Hijuelos. She played the part of Fuentes through the musical's trial run in San Francisco with the hopes that it would soon move to Broadway. Unfortunately, that never happened. De Pablo also starred in 2004's television law drama The Jury, in which she played Marguerite Cisneros, but like Mambo Kings, the show didn't last long. 
Thankfully, de Pablo stuck with acting despite these fallbacks, and soon enough she found NCIS.
The journey to Cote de Pablo being cast in NCIS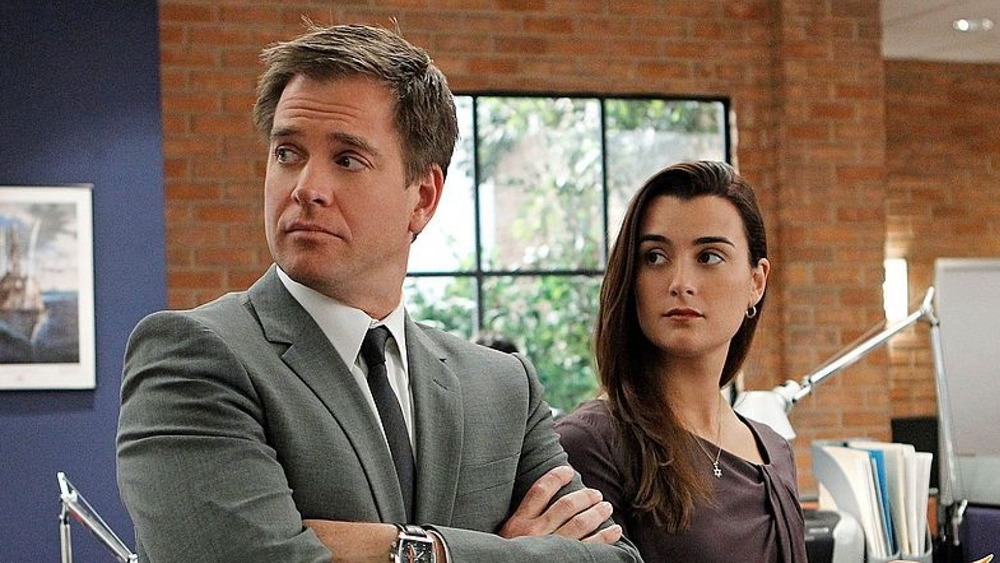 CBS
While de Pablo was working on Mambo Kings, she submitted a videotape audition for the role of Special Agent David for a popular series called NCIS, a spinoff of JAG. After the first stage, de Pablo was called in to Los Angeles for a screen test with Weatherly, as his character would have many scenes with David.
It turns out that de Pablo's interview went a bit off-script when Weatherly decided to improvise. In an interview with TV Fanatic back in 2009, de Pablo spoke about her experience in the audition, saying, "I just thought 'Oh my God, this guy is sabotaging my audition!' And I immediately perked up and went 'I will not allow this actor to do this to me.' So what people saw in the audition room really was a person fighting the other person back and refusing to give even an inch. He was trying to flirt with me. He grabbed my face and said, 'You know, you look so much like Salma Hayek.' [...] It was just all the things that I think later on translated to the relationship that Ziva and Tony had and still have." Despite throwing de Pablo off her game, Weatherly's move — and de Pablo's response — seemed to work, as the actress got the part. Of course, the rest is history. 
De Pablo's character filled the spot left by Sasha Alexander's Special Agent Kate Todd, who was brutally killed in the NCIS season 2 finale. It's always a challenge for a show to replace a beloved character during its run, but de Pablo fit right in. 
Cote de Pablo's iconic role as NCIS Agent Ziva David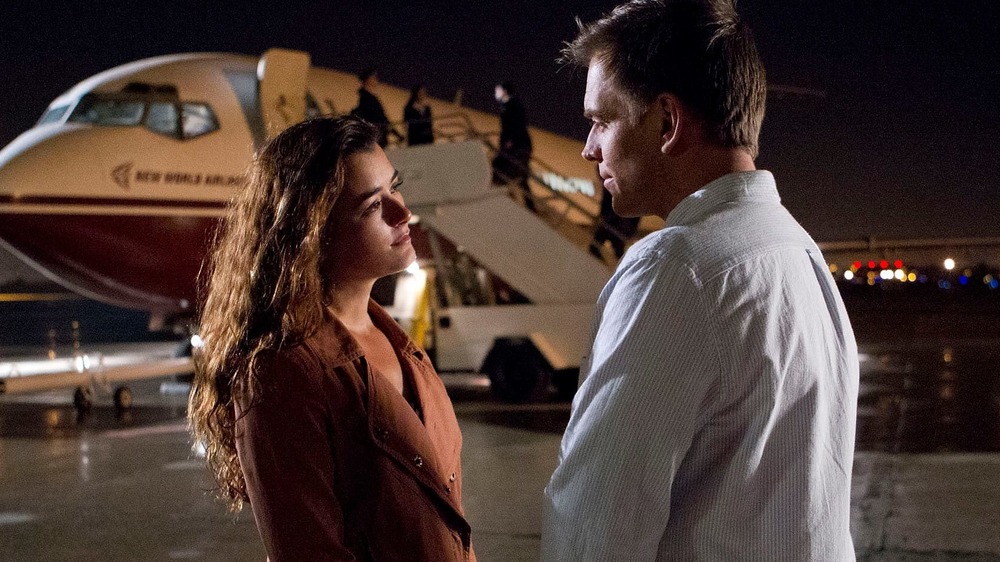 CBS
David was originally meant to be European, but the writers and producers of NCIS changed her backstory, making her Israeli. Many Jewish fans found strength in de Pablo's depiction of such a strong, complex Jewish woman, despite the fact that the actress isn't Jewish herself. 
De Pablo put a lot of effort throughout her time on NCIS into making her character feel as authentic as possible. She had to learn how to read Hebrew lines realistically very early on, and de Pablo went even further, studying up on the history of Jewish civilization and culture. Turns out her work paid off, as David is still a fan-favorite character, and de Pablo has even won a couple awards for her acting in NCIS, including an Imagen Award in 2006 and an ALMA Award in 2011. 

After eight seasons on NCIS, de Pablo decided to leave the show for unknown reasons. To this day, she hasn't publicly discussed her reasons behind leaving in much depth. As for CBS, the company claims that they offered de Pablo a lot of money to get her to stay, but there have been no further details. Luckily for fans, de Pablo wasn't done with David just yet, returning in season 17 for a five episode arc, helping out Harmon's Agent Gibbs and finishing up her character's storyline.
Although de Pablo likely won't return for any future NCIS episodes, there are rumors that she might team up with Weatherly again for the NCIS Hawaii-set spinoff series.