The Major Family Guy Character You Likely Forgot The Marvelous Mrs. Maisel's Alex Borstein Plays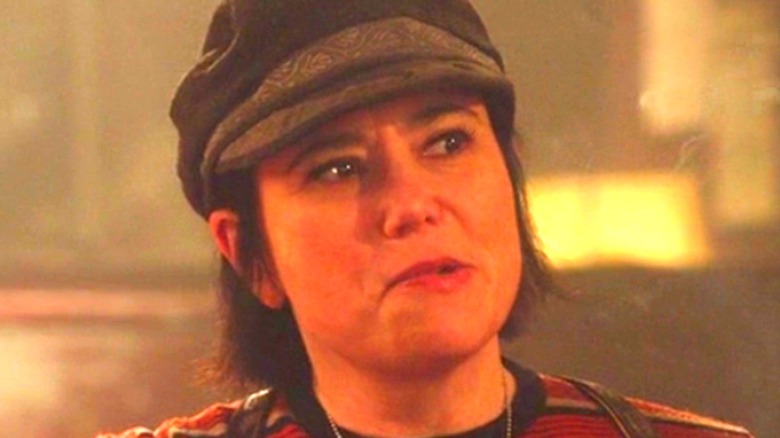 Amazon Prime Video
Amazon Prime Video's "The Marvelous Mrs. Maisel" immediately caught audiences' attention when it premiered on the streamer in 2017. Fans quickly became invested in the eponymous Midge Maisel (Rachel Brosnahan) and her journey to becoming a comedian while dealing with a sudden divorce, an overbearing family, and a male-dominated profession in the 1950s. 
From Abe Maisel (Tony Shalhoub) to Sophie Lennon (Jane Lynch), the series is full of unique, quirky, and memorable characters that never have a dull moment. The most popular character is probably Susie Myerson (Alex Borstein), Midge's closest friend and manager. Susie is pretty much the polar opposite of the titular character. Where Midge is tall, ladylike, and fashionable, Susie is short, tomboyish, and excessively crude. However, her differences make her stand out in the best way possible. Borstein has been praised for her performance in the role, even winning two consecutive Emmys in 2018 and 2019.
When viewers first watched "The Marvelous Mrs. Maisel," they probably recognized Borstein from some of her previous roles. In addition to playing Susie, she has a large filmography, most notably as Miss Ungermeyer in "The Lizzie McGuire Movie" and various characters in "Mad TV," particularly Ms. Swan. Borstein's longest-running part is actually a voice role, and some may not know that she plays a major character in "Family Guy."
Alex Borstein is Lois Griffin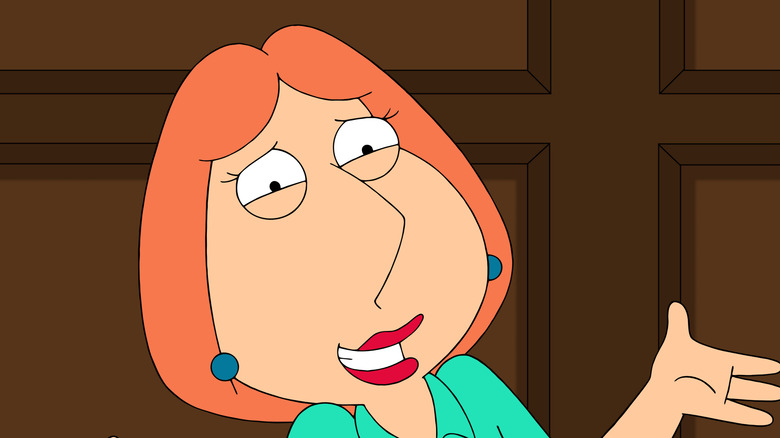 Fox
Alex Borstein has been part of "Family Guy" since its humble beginnings in 1999. Voicing Lois Griffin, the matriarch of the Griffin family, she has played the part for over 20 years. Lois comes from a rich family, but that doesn't stop her from going after what she wants, including leaving behind a lavish lifestyle, marrying Peter (Seth MacFarlane), and building a dysfunctional family comprised of her daughter, Meg (Mila Kunis); her oldest son, Chris (Seth Green); her youngest son, Stewie (MacFarlane); and, of course, the family dog, Brian (MacFarlane).
Despite her family's constant run of problems, Lois is a loving and doting wife and mother, regularly doing everything she can to run a semi-functional household. She is often the voice of reason when her husband and kids get up to mischief, but her darker side has also been explored. She has gotten into her fair share of trouble over the years as well, finding thrills in a number of surprising places, including a few scenes that even "Family Guy" fans believe went too far.
Borstein has found success in her voice-acting ventures, even winning an Emmy for Outstanding Voice-Over Performance in 2018, the same year she took home the award for Best Supporting Actress for "The Marvelous Mrs. Maisel." She is expected to return for Season 21 of the long-running cartoon.