The Real Reason Family Guy Is No Longer On Adult Swim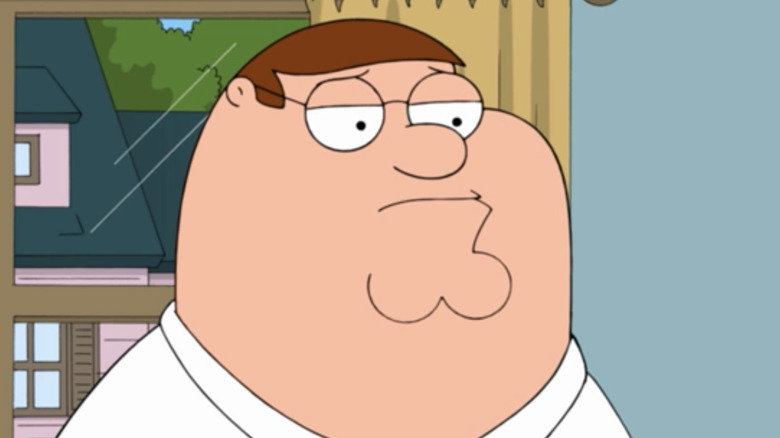 FX / Hulu
These days, there's no question that Seth McFarlane's "Family Guy" is one of the most iconic animated series of all time. The controversial series is currently in the midst of its 20th season, and has garnered over 12 Emmy award nominations throughout its time on air (winning three). "Family Guy" has been a cornerstone of adult animated comedy for nearly 23 years, which is why it seems almost unbelievable that Fox originally canceled the series after just three seasons back in 2002.
Longtime fans of the series will remember that the series was canceled after Season 3 after failing to compete with other shows in its time slot, such as "Friends" and "Survivor." Following the series' cancellation, Cartoon Network began airing reruns of the series on Adult Swim – where it quickly developed a cult following and increased the viewership of Adult Swim by 239% (via Entertainment Weekly). Suffice to say, without Adult Swim, "Family Guy" may never have come back after that initial cancellation, and one could even argue that Adult Swim is responsible for saving the series as a whole.
In any case, "Family Guy" has had a very strong connection with Adult Swim ever since then — which is perhaps why it was so unexpected when it was announced this past September that Adult Swim would no longer be broadcasting the series.
Family Guy left Adult Swim because of Fox's acquisition by Disney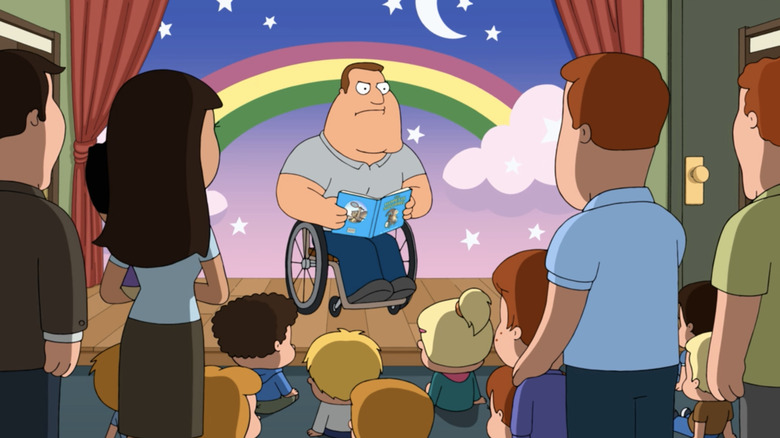 FX / Hulu
According to AV Club, the departure of "Family Guy" from Adult Swim was driven by Disney's acquisition of 21st Century Fox, since Adult Swim is actually owned by WarnerMedia and not Fox. After Adult Swim's syndication rights for the series expired on September 18th, 2021, "Family Guy" began airing exclusively on the Disney-owned cable networks FX, FXX, and Freeform (formerly known as ABC Family).
Considering the fact that "Family Guy" has been an iconic part of Adult Swim's nighttime lineup ever since they acquired its syndication rights back in 2003, the series' departure marks a huge shift in their programming. To mark this bittersweet departure, the final episode of family guy ever broadcast on Adult Swim (titled "Stewie is Enciente") was followed by brief video wherein characters from other Adult Swim programs like "Aqua Teen Hunger Force," "Space Ghost Coast to Coast" and "Birdgirl" waved goodbye to the Griffin family.
It's clear that Adult Swim is sad to see the beloved series go, and one has to wonder how the team behind "Family Guy" feel about leaving the network that saved them all those years ago.