Family Guy Season 20 - What We Know So Far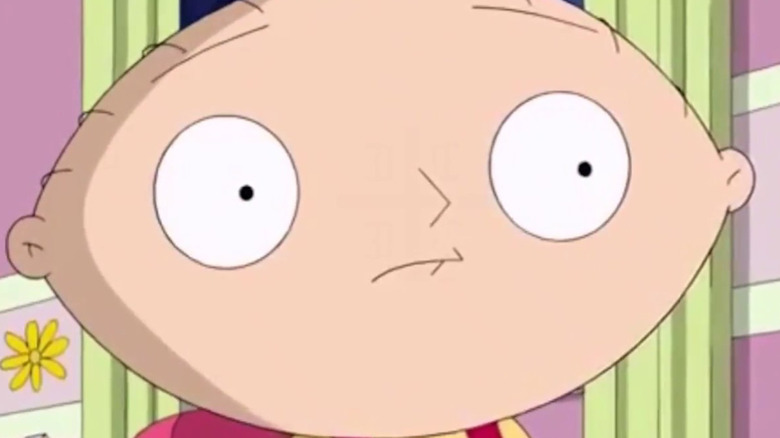 Fox
Ready for more sex on TV? Or how about more violence and pop culture references? Good news for anxious "Family Guy" fans — the show's already been picked up for its 20th season as part of a two-season renewal package in 2020 (via Deadline), guaranteeing that you'll see more Griffin family antics on your TV set on Fox in due time.
Focusing on the daily lives of the Griffin family — pop-culture-obsessed, beer-swilling lackwit Peter (Seth MacFarlane); frustrated housewife Lois (Alex Borstein); awkward teenage son Chris (Seth Green); teen daughter and family doormat Meg (Mila Kunis); megalomaniacal matricide-obsessed baby son Stewie (also MacFarlane); and sophisticated but grasping family pet dog Brian (MacFarlane again) — "Family Guy" has become a linchpin of the Fox Sunday primetime lineup. It is also one of the highest-rated programs to grace the "Animation Domination" block of programming since it was moved after their 2005 post-cancellation revival.
What will the 20th season of "Family Guy" bring? Keep reading to find out.
When will Family Guy Season 20 be released?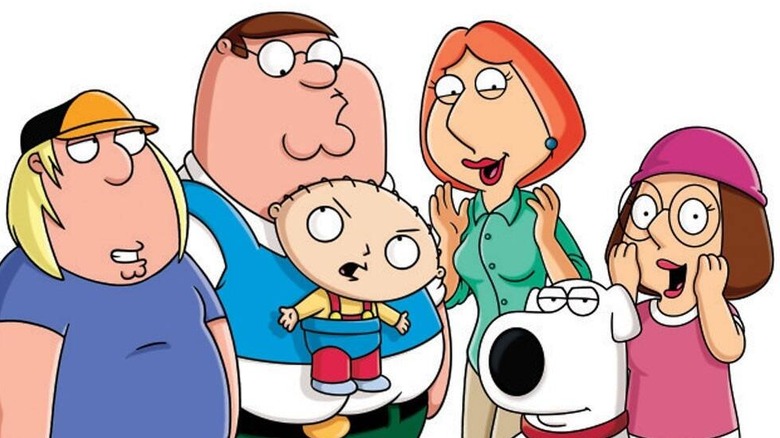 Fox
As most animated programs require a year of lead time from initial voiceover work to finished, fully-animated product, it's likely that the majority of the 20th season of "Family Guy" already exists in some pre-production format. Since animation doesn't tend to suffer from the same scheduling issues related to the COVID-19 pandemic and other attendant production delays, it's likely that the upcoming season will debut on schedule with its previous season premieres, likely first airing in late September or early October before taking a brief break due to the World Series.
The latest that "Family Guy" has ever debuted in the year was in Season 16, which arrived on October 1, 2017, per IMDb. Meanwhile, the earliest was in Season 3, which premiered on July 11, 2001. The latter's debut schedule was likely related to how Fox had burned the show's third season off over the summer months after canceling it. Adult Swim and DVD sales ultimately rescued "Family Guy" from the dustbin, and that resulted in a new season four years later.
Who's in the 20th season of Family Guy?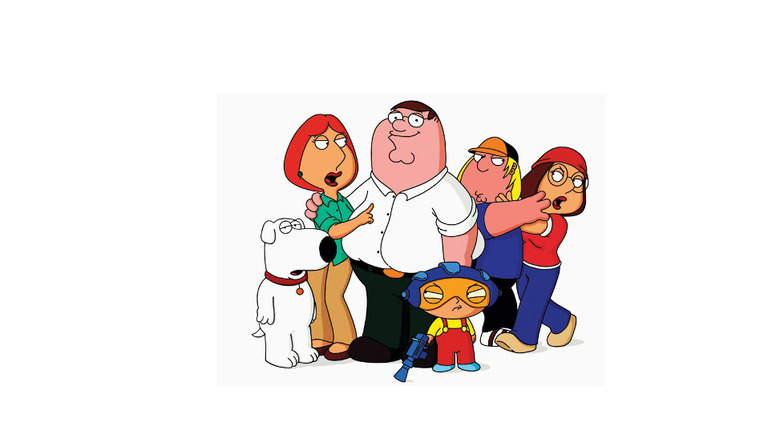 Fox
The show's main regulars (MacFarlane, Kunis, Green, and Borstein) should return to voice their characters as usual, as they will be in the second of two contracted seasons. There will, however, be two important ongoing changes to the supporting voice cast.
In September 2020, Mike Henry announced he would no longer voice Cleveland Brown, one of Quahog's few regular Black characters and subject of a semi-successful spin-off series, in the wake of the George Floyd protests in June 2020, via TV Line. He was replaced by comic Arif Zahir in the show's 19th season. Season 20 will mark Zahir's first full season as a cast member, as some Season 19 episodes still feature Henry voicing Cleveland.
Also in Season 19, the show continued to address the death of actor Adam West, who voiced a version of himself as Quahog's dotty mayor since the show's inception. In real life, West died on June 10, 2018, according to The Hollywood Reporter, and the character was killed off in Season 17. In Season 19, West's brother, Wild (voiced by actor Sam Elliott, according to The New York Post), came to town and successfully ran for mayor. There's no word as to whether or not Elliott will make further appearances as Wild in Season 20, but with the character being Quahog's new mayor, his appearance would likely be a given.
What will the 20th season of Family Guy be about?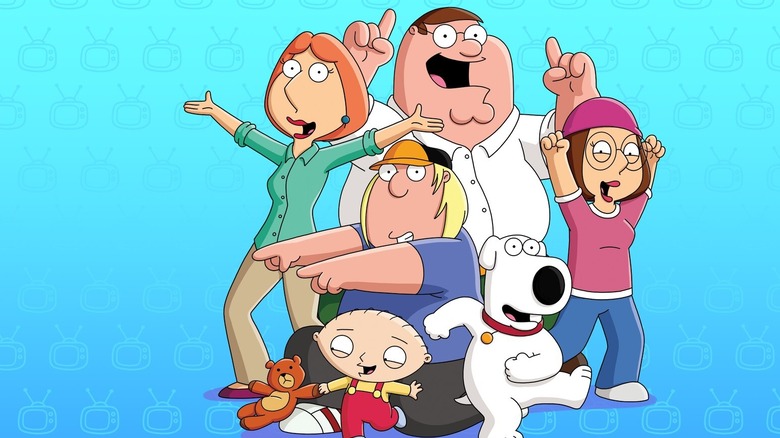 Fox
As any "Family Guy" fan knows, it's pretty much impossible to predict what any given episode of the show will be about until they read a promotional blurb about it. Filled with cutaways and zany asides (and sometimes full-on Conway Twitty archival performances), what the show is about plotwise tends not to reflect on future episodes. Occasionally, a plot twist — the infamous death of Brian in Season 12, for instance — will impact the plot for multiple episodes, but only a select few will permanently change the show's course for good, like the death of Muriel Goldman in Season 9's "And Then There Were Fewer."
Aside from the typical off-the-cuff zaniness, fans of the show can likely expect a "Road To" episode, which usually features Stewie and Brian making a solo journey to a far-flung destination together. There might also be a Christmas episode and an anthology in which the show's characters portray different historical, fictional, or religious figures.