More People Pre-Ordered Tickets For It Than Any Horror Movie Ever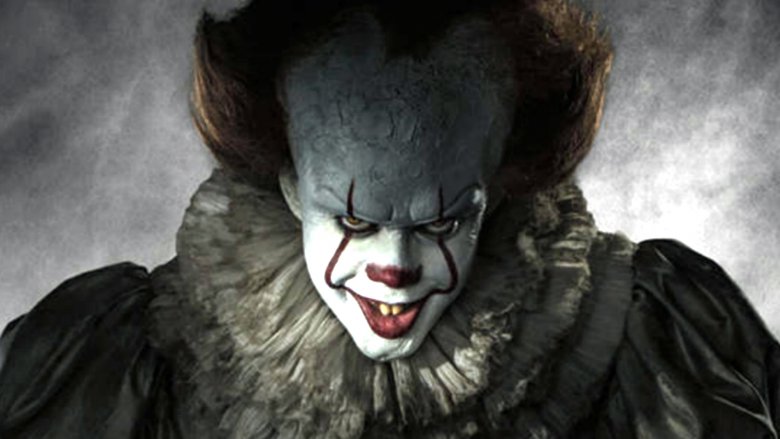 Warner Bros.
If you're planning to see the adaptation of Stephen King's It when it arrives in theaters on Friday, you might want to buy a ticket sooner than later.
According to Fandango (via Variety), the upcoming flick shattered the record to become the top horror film pre-seller in history. The honor previously belonged to 2011's Paranormal Activity 3. It also became Fandango's biggest pre-seller for September movies, surpassing last year's Sully.
The movie directed by Andrés Muschietti (Mama) is expected to make $60 million when it debuts on Sept. 8, which would make it the biggest September opening of all time. Hotel Transylvania 2 held the previous record with a $48 million debut.
Fandango surveyed more than 1,000 ticket buyers about It, and 96 percent said they bought advance tickets because they're looking forward to fresh movies in the fall. Considering that this summer's box office turnout was the worst in a decade, that's not shocking. About 89 percent said they were intrigued by the trailer, 91 percent said they're fans of Stephen King, and 85 percent said they're excited to see Stranger Things actor Finn Wolfhard make his big-screen debut.
The movie also benefits from the popularity of the 1990 TV mini-series starring Tim Curry as Pennywise, as 73 percent of buyers said they saw that series. Bill Skarsgård plays the evil clown in the update.
While we continue counting down to the release date, check out more upcoming reboots that will blow everyone away.