Raising Dion Fans Just Got The Worst News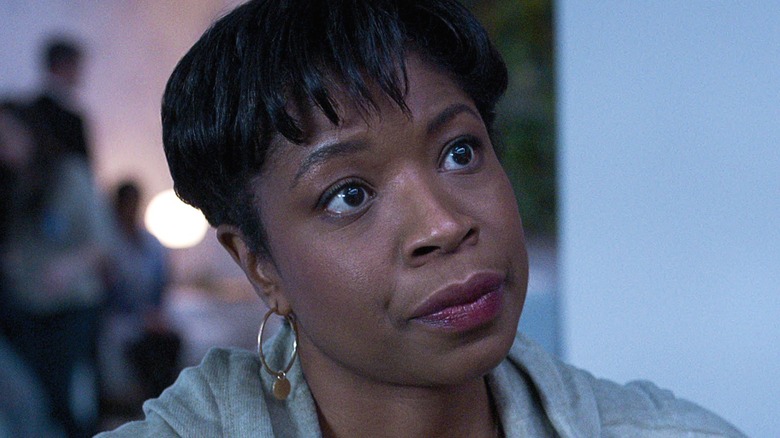 Netflix
Netflix is going through a bit of a slashing spree at the moment. 
Amid reports that subscriber numbers are down, Netflix has canceled numerous projects. This includes "Archive 81" and "The Dark Crystal: Age of Resistance," which were both canceled after a single season. However, at least those TV series managed to get some episodes made. Netflix made heavy cuts to its animation sector, with the biggest casualty of the cuts being the long-gestating "Bone" TV series. The comic book creator, Jeff Smith, even took to Twitter to voice his frustrations with the various attempts to get "Bone" made.
While shows like "Stranger Things" and "The Witcher" are probably safe for the time being, fans of Netflix series have quite a lot to be concerned about right now. And it looks like another show has bitten the dust in the wake of this mass exodus. Per Variety, fans of "Raising Dion" have good reason to feel sad today as it's just been announced the superhero drama series was getting the ax after only two seasons.
Star Sammi Haney announced the news on Instagram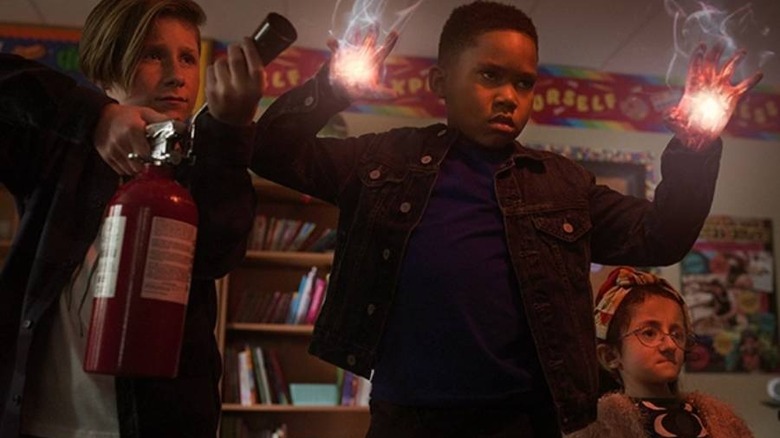 Netflix
Season 2 of "Raising Dion" skyrocketed to the number one spot of the most-viewed TV series when it first debuted in February 2022. This was coming on the heels of a massively popular first season, which came out three years prior in 2019. Even with such an immense gap, it appears the show maintained a sizable fanbase, but that wasn't enough to save the show from Netflix's mighty blow. 
News of the cancellation came from Sammi Haney, who plays Esperanza Jimenez in "Raising Dion." She posted the announcement on her Instagram profile, writing, "Sad to say that Raising Dion is CANCELED [sic] Thank you for all of the amazing support we got from all of our wonderful fans! Season 2 was a success, equal to Season 1, even if just looking at how many people watched all of it and wanted a season 3!"
However, Haney tried to look at the positives: "The only 'silver lining' is that this does free me up to pursue other roles. My Netflix contract kept me from accepting other major roles offered to me (1 actually written with me in mind) on other tv shows!" While the talented actors of "Raising Dion" will likely do all right for themselves, it's still disappointing news for everyone who had followed the superhero series from the beginning. And it's a stark reminder that in these unprecedented times, no show is safe on the streaming platform.