Who Played Cousin Oliver On The Brady Bunch?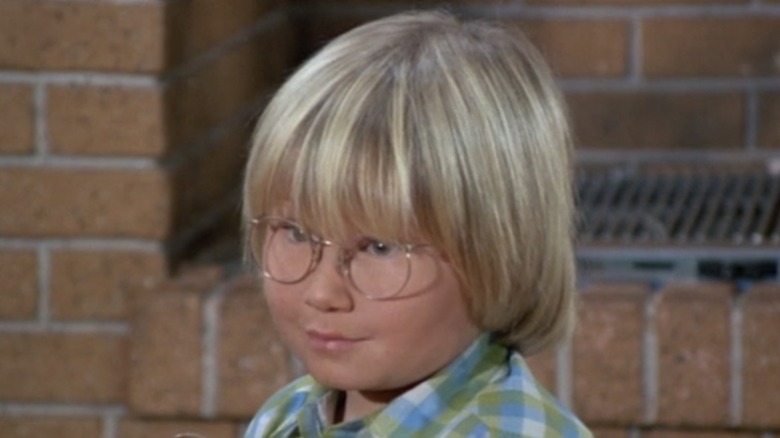 ABC
ABC's "The Brady Bunch" wasn't really a top-rated show when it ran from 1969 to 1974. In fact, during its five seasons, it never once cracked Nielsen Media Research's top 10 shows (via History), and Kimberly Potts, who researched the show's history and wrote the book "The Way We All Became The Brady Bunch," told NPR that critics at the time hated it.
But in syndication, the show became an iconic series that entertained an era's latchkey children. In a 2011 Boston Globe article, columnist Joanna Weiss theorized that the show's simplicity lent it its power. The show, she said, did a lot to help society accept blended families, but it also offered reassurance in the safety of family and made everyday life feel essential and compelling. It had an indelible effect on American culture, evidenced by the numerous follow-up reunions, periodic "tell-all"-style pieces, and more.
This effect includes the "Cousin Oliver Syndrome," which entered the lexicon thanks to the last six episodes of the series. TV Tropes describes the phenomenon as the point in a TV show's run at which a new, unique child character is added to the show's cast, possibly because the current children in the cast are aging and no longer as adorable as they used to be. While the syndrome originates from "The Brady Bunch," one other great example is Chrissy (Ashley Johnson) in "Growing Pains."
In "The Brady Bunch," eight-year-old Cousin Oliver is the son of Carol Brady's (Florence Henderson) brother Jack Tyler and his wife Pauline, who leave their son Oliver with the Bradys when they go to South America for an archeological dig. But who plays him?
Actor Robbie Rist has been blamed for the series' demise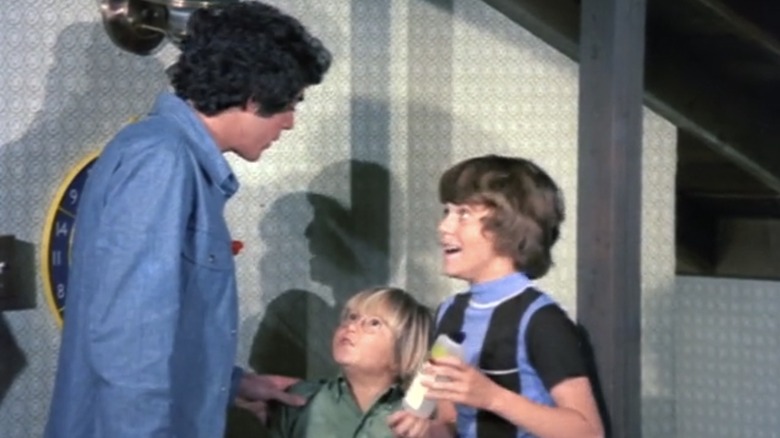 ABC
Robbie Rist plays the cute, clumsy, tow-headed little munchkin who, in his first episode, hears the Brady kids talking about him and calling him a "jinx." Despite the fact that he redeems himself in the show by becoming the one-millionth visitor to the movie studio the family visits, many fans, like the ones in this thread on Radio Discussions, believe Oliver is the player that killed the show.
However, this isn't true, as the show had been canceled by the time his episodes aired. "Brady Bunch" creator Sherwood Schwartz has gone on record saying it was a simple issue of contracts. "At the end of five years, that's all our initial contract called for. You then have to renegotiate with everybody," he said in a Television Academy Foundation interview. "With Ann B., with Florence Henderson, with all the kids and it's a big problem. It's a lot of money difference. And I don't think they thought it was worth it because the show was not all doing that well. It was OK, but not anywhere near as good as it was two or three years earlier. So, it went out peacefully. That was OK with me."
Kinder critics (like the ones at MeTV) have bemoaned the fact that Oliver doesn't get the same development as the other Brady kids, saying that he's not depicted as learning lessons in the appealing way they did, and his next five episodes (the last five of the series) don't give him much time for development anyway.
Rist enjoyed doing the show and has a sense of humor about it all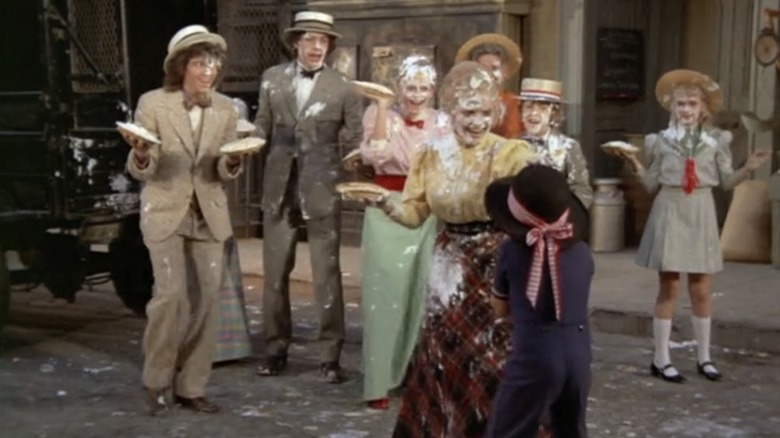 ABC
Despite being blamed for the fortunes of the beloved show, the nine-year-old actor had a great time doing "The Brady Bunch." It was all about getting out of school and making people laugh with his short lines, the actor told Legendary Rock Interviews in 2012.
Rist continued to act and make music, later moving into voiceover work. He's amassed quite the Hollywood resume. You might have heard and seen him in movies and TV shows like "Sharknado," "Balto," various "Teenage Mutant Ninja Turtles" films, "Doc McStuffins," and "Naruto" (via IMDb). He's fairly philosophical about his "Brady Bunch" role and his "jinx" — and he has a sense of humor about it, as he showed in a MeTV parody ad. "It takes on a life of its own," he said in Pop Entertainment. "And the art itself, which has nothing to do with me, has meaning to them. I'm basically Haley Joel Osment and they're all ghosts. They always wanted to say something to me."
He's not above using his notorious status to sell himself, either. "I've been trying to market myself by saying 'Make your project iconic. Put me in it!" Rist told RockerZine in 2013. "Apparently me being in it ups the possibility of something getting really crazy." Maybe that helped him get in on the last "Brady Bunch" reunion, "Blending Christmas," which aired on Lifetime in 2021 (via Parade).