The Three's Company Character You Likely Forgot Rita Wilson Played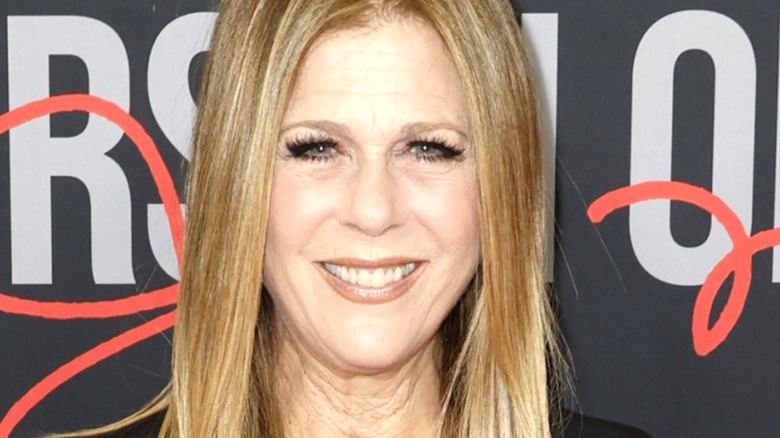 Frazer Harrison/Getty
Rita Wilson, who is married to actor Tom Hanks, has had a long-standing career in Hollywood. She most recently starred in popular projects like "1883," "Girls," and "The Good Wife," per IMDb. Wilson began making her mark in the entertainment industry during the early 1970s after she snagged the role of Pat Conway in an episode of "The Brady Bunch." The actress spoke about that moment in her career during a February 2020 TEDxNashvilleWomen talk.
"I was able to start a career at 14 years old modeling and doing the 'Brady Bunch' — some might know that episode. Pat Conway, Greg [played by Barry Williams] chose me to be head cheerleader, not Marcia [played by Maureen McCormick] or his girlfriend. And I loved my life," asserted Wilson.
The actress also had a small role in another popular sitcom that hit its stride in the 1970s, "Three's Company." She appeared on one episode of the slapstick comedy that audiences may have forgotten.
Rita Wilson portrayed Jack's date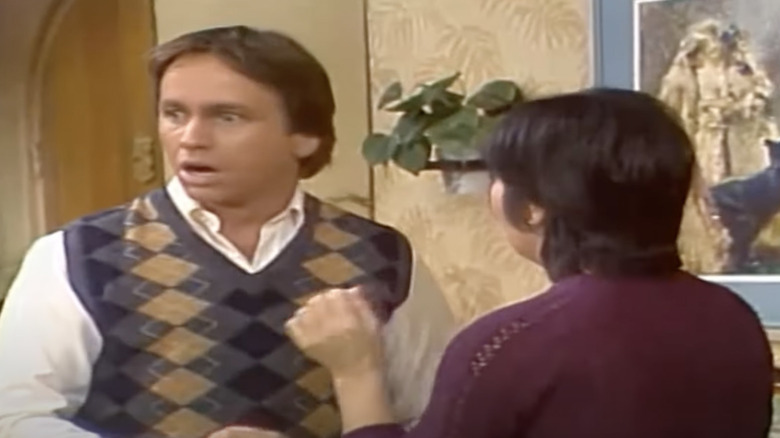 ABC/ YouTube
Wilson played Agnes Platt, a friend of Janet Wood (Joyce DeWitt), in "Three's Company" season 8, episode 5, titled "Alias Jack Tripper." In the episode, Janet forces her roommate Jack Tripper (John Ritter) to take Agnes on a date. However, he and Sharon Gordon (Lana Clarkson), who he had been relentlessly pursuing, made arrangements for the day. Jack is also uninterested as he is under the impression that Agnes is unattractive because Janet spoke highly of her intellect and personality. To free up his afternoon, he convinces his friend and known womanizer, Larry Dallas (Richard Kline), to be Agnes' date.
When she arrives at the apartment, Larry, taking on Jack's identity, is thrilled, as she is much more attractive than he had envisioned. After charming her, he asks Agnes to be his dinner date at Jack's restaurant, appropriately called Jack's Bistro. The pair arrive at the bistro while Jack is working, and the chef pretends he is a maître d' named Zack to keep their ruse up.
Janet and her other roommate, Terri Alden (Priscilla Barnes), also visit the restaurant to see how the date is going, which unnerves Jack. The two women eventually see Larry and Agnes kissing. Shannon then appears at the restaurant, making the situation even more complicated. Larry and Jack eventually fess up to their trickery, which upsets Agnes, who promptly slaps both men. The episode ends with Janet, Terri, Larry, Shannon, and two unsatisfied customers lining up to also smack the cook.